"It's good for me with Martinator, but I like the thing about Rocket Martin"
Martín's satisfaction with his starting fifth place and pride in having led the MotoGP timesheets for the first time for a few moments.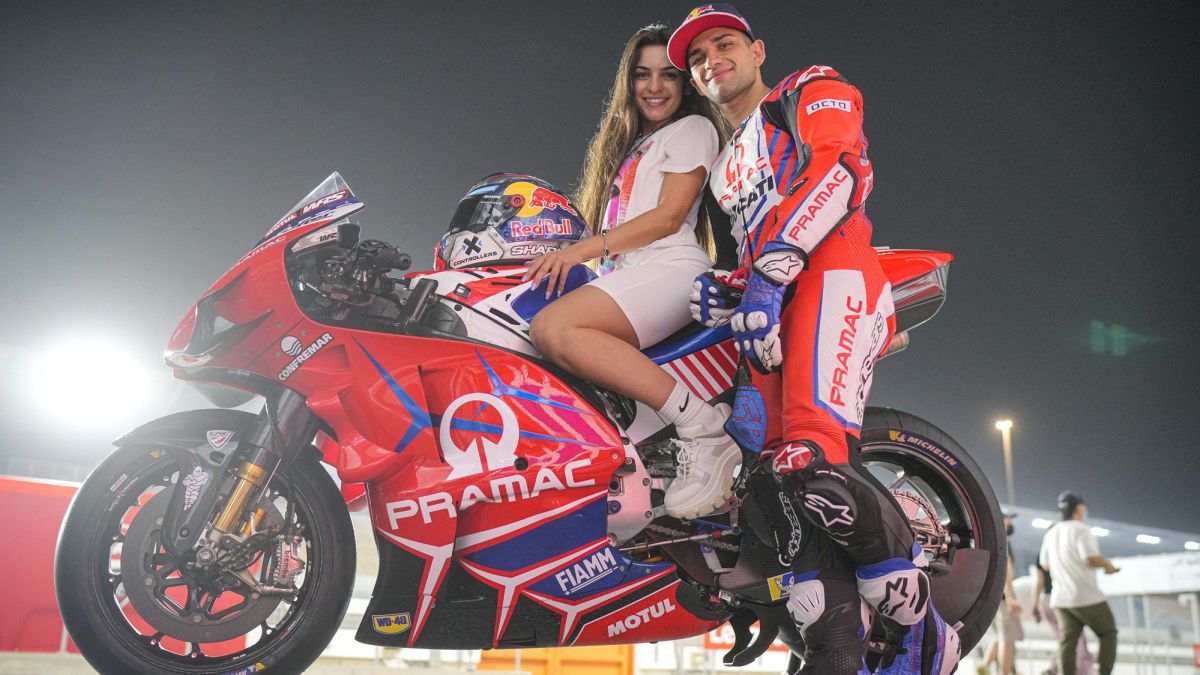 Jorge Martín's satisfaction with his fifth place on the first day of the Doha GP and pride in having led the MotoGP times table for the first time for the first time.
-Surprised at how much and how fast you are learning in MotoGP? -When they told me what to expect, I answered that I did not know what to expect. I have known the bike for three weeks. Not that I rode this bike in November and February. I did not know what to expect, but it is a bike that allows me a lot. After the first race, if he wanted to improve, this was the position he had to be in. I am happy. Obviously I was not expecting to be fifth today. I was expecting eighth or ninth, but my goal was to get directly into Q2, because tomorrow the time will not be lowered in FP3.
-Do you still think that the Ducati is an easy motorcycle?
-I did not say easy but I expected it worse and it is a motorcycle that allows you to learn.
-What is your goal now?
-I am very happy to have been fast and competitive. My goal for this race is to make fewer mistakes. I think having made half the mistakes I would have finished later than fifteenth. Keeping up the entire race is now my goal without looking at the position so much.
-At 14:10 from the end of the session, he took the lead in MotoGP for the first time. Here is the catch of the moment. What do you think?
-I had not seen it. I didn't even know that I had put myself first. (Smile). Do you know what happens? That there is such a level that when you get to the box you are already fifth or sixth. I am very happy and proud to be able to be first in MotoGP even for a few seconds. It is something unique, because not everyone has achieved it and I was able to be first in my second GP. But above all, finishing fifth in FP2, after all the tests and a race, means that I am making progress.
-What do you like best to be called, 'Rocketman' or Rocket Martin?
-Martinator is fine, but I would say Rocket Martin, which has my last name.
-What objective is marked for the grill?
-That is the difficult part, because it is how much everyone gets their full potential. Today they save a bit so as not to fall. If I enter the first three lines for me it is plenty. That's perfect, because with a good start I can get to the first corner fifth or sixth, and that's a good position to face the race.
-Is it allowed to dream of being on the podium in your debut year?
-You have to normalize things. When it goes bad, it doesn't go so bad, and when it goes good, it doesn't go so good. These are things that can happen. Little by little you have to know your possibilities. After seeing what happened today, it is clear that I have a chance to make a podium this season. It's not my goal now, far from it. It will be my goal from midseason onwards. Now the goal is to accumulate experience and learn from each lap, tire management ... I'm not surprised to be here, because in the end I'm with riders I've raced with before, like Pecco or Quartararo. They have shown great potential and I believe that I am no less. With hard work I have arrived here and if I have it is because I deserve it. I can also do it very well.

Photos from as.com