Girona "worried and puzzled" by the VAR
The club has issued a statement expressing its discomfort at the referee's performance against Rayo: "There are two clear actions that reinforce this feeling of misuse of the VAR."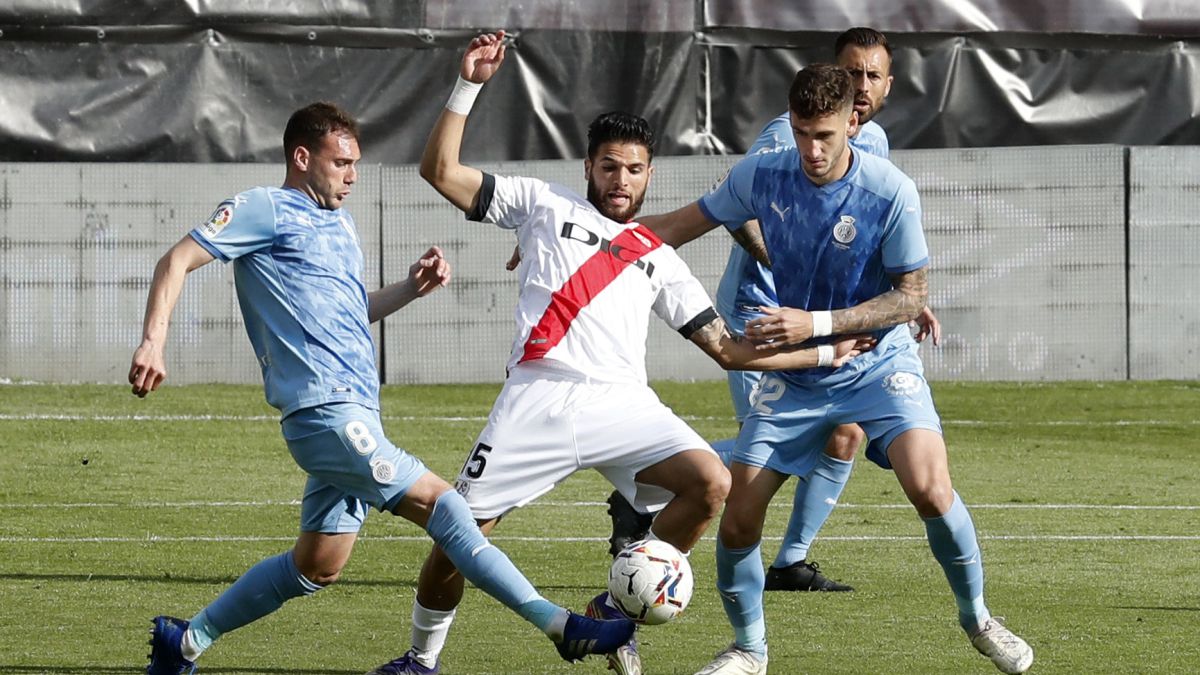 Girona can't take it anymore. He considers that this season he has been harmed in too many games and, after the duel against Rayo Vallecano, the rojiblanca entity has issued a statement expressing its "concern and bewilderment" over the different interpretation made by the VAR of some actions in the game. Girona, who lost 2-1 to Rayo, complains that they were not awarded two penalties in their favor in Vallecas.
The statement issued by Girona states that "given some of the arbitration decisions that have taken place in today's game against Rayo Vallecano, Girona FC wants to express its bewilderment and concern about the resolution of some actions in the game. The club understands that the VAR is a useful tool, but in today's game and in other recent games, the interpretation he has made of these images does not follow the same criteria as in other cases. A few weeks ago, too, the Club claimed to see some images of the VAR of Girona-Almería determining for the result of the match and that were not broadcast, as is usual in these cases, on television. The official response did not include any of these images. " Focused on the match against Rayo, the Girona entity focuses on two plays that aroused much controversy: "There are two clear actions that reinforce this feeling of misuse of VAR. A stomp inside the area contrary to Arnau than in other games and Very similar situations, the VAR has reviewed and has been considered as a penalty and the hands that have been designated as a penalty in favor of Girona and that the referee at the request of VAR has reviewed and annulled ".
Finally, Girona wanted to show its "full support for VAR as a tool", but requests, like other Second and First Club clubs, "a clearer criterion that avoids interpretations that question its value and that harm teams and to the VAR itself ".
Photos from as.com