Gary Player's son charged with undercover marketing during Augusta opening ceremony
Wayne Player, son of the legendary South African golfer, snuck into the television shot that showed the honoree Lee Elder sporting a box of golf balls, believed to promote them.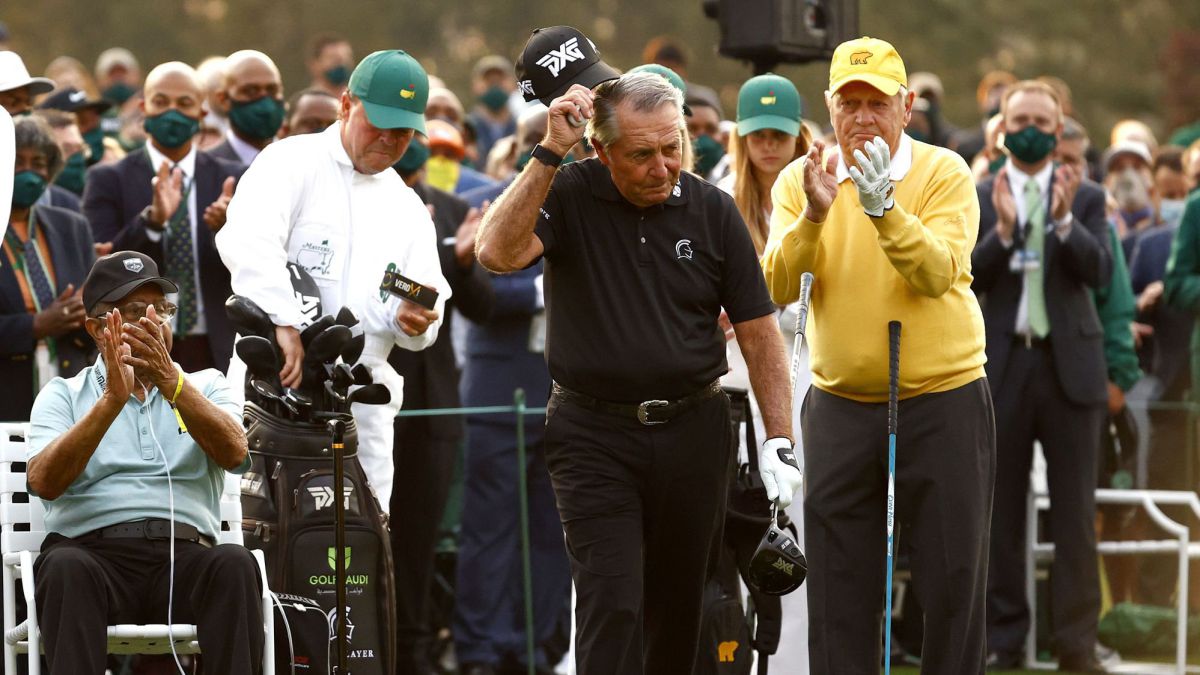 The opening ceremony of the Augusta Masters was transformed this year into a heartfelt tribute to Lee Elder, the first black player to participate in the tournament, back in 1975. Jack Nicklaus and Gary Player, the two legends who usually star in the kick-off that the date begins, they tucked in their former partner along with others such as Phil Mickelson or Xander Schauffele, in a very emotional moment.
But now Player's son Wayne is accused of using the act for financial gain. The fact is that some of the television shots in which Elder was focused also captured Wayne standing behind him wearing a box of the OnCore brand of balls. At first, no one noticed the maneuver, but several fans have complained on social networks about what they consider to be indolent behavior.
This is not the first time Player's offspring has run into trouble during the Masters. In 2018, he was arrested and charged with check fraud when renting a home in Augusta. Then he alleged to Golf Digest that the problem was that the check was "incorrectly filled" and now he has assured the same media that the only thing that "would make sense" to think of this movement is that it was trying to show "the ball with which he plays" his father and that you are really sorry if you have "hurt someone's feelings".
"We did not instruct Mr. Walker to make our ball visible at the ceremony and we are sorry if his actions have caused any offense or distracted from the wonderful recognition of Mr. Elder," OnCore boss Keith Blakely also assures Golf Digest. , which claims the "support" of its brand for "diversity and inclusion" in golf.
Photos from as.com