Fuenlabrada meets its worst enemy
Oltra's men were once again that failed team in the face of previous rounds. In this way, three gold points were lost for permanence.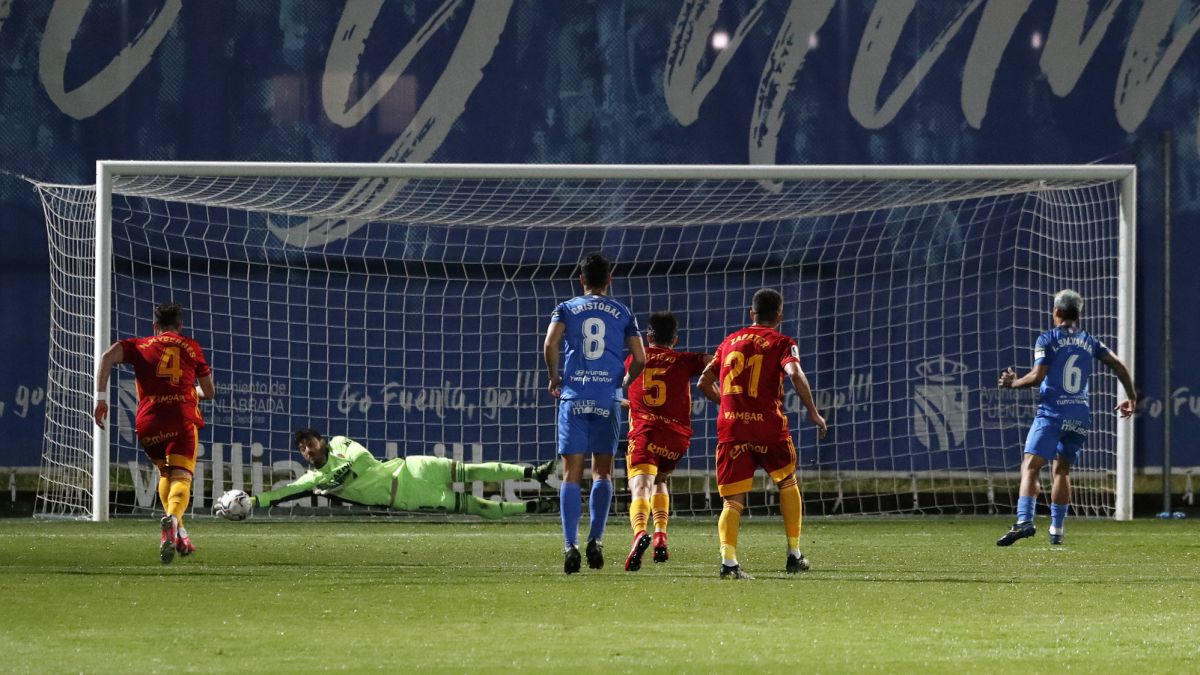 Fuenlabrada deserved more, but the parties are decided in the areas ". With that forceful phrase, José Luis Oltra summed up the image of his team in the defeat against Zaragoza at the post-match press conference. As the Azulón coach said, the team had a good game, but went empty again. An evil that seemed already forgotten after the victories against Leganés and Mallorca, but which returned yesterday.
Of nine scoring chances, even a missed penalty, and several clear situations in front of Cristian Álvarez the Fuenlabreño team arranged yesterday, but all of them were without a prize. He returned to that erratic Fuenlabrada that left his good work in terms of competing and arriving in the area to nothing. A shame since it seemed that the team had left behind that image of a benevolent team with the rival.In the first thirty minutes of constant siege to the goal of the Zaragoza goalkeeper, Pathé Ciss, Borja Garcés, Ibán Salvador, Cristóbal and Captain Juanma had clear chances to overtake their team and take a giant step towards salvation. Zaragoza would be forced to turn to the Belman area to seek their much-needed victory and, we already know, how lethal Fuenlabrada is with spaces. All this would enter into the game of elucubration, of course.
A laps with penalties
If there is something in particular that shows the lack of success of Fuenlabrada in front of goal, it is eleven meters. Yesterday it was Ibán Salvador, who despite this played an exceptional game, but Mula, Nteka or Kante had already missed other penalties in different duels. Of the eleven maximum penalties that Fuenlabrada has ordered this year, only 6 have materialized (54.4%), that is, five have failed. A figure that is too high if we compare it with the 91.7% effectiveness that was had last year, 11 of 12 penalties were within the meshes.
Photos from as.com