From Classic to Classic, the metamorphosis of Barça
A lot has changed on Koeman's team since October 1-3. Since losing to Cádiz in early December, he has added 51 of 57 points.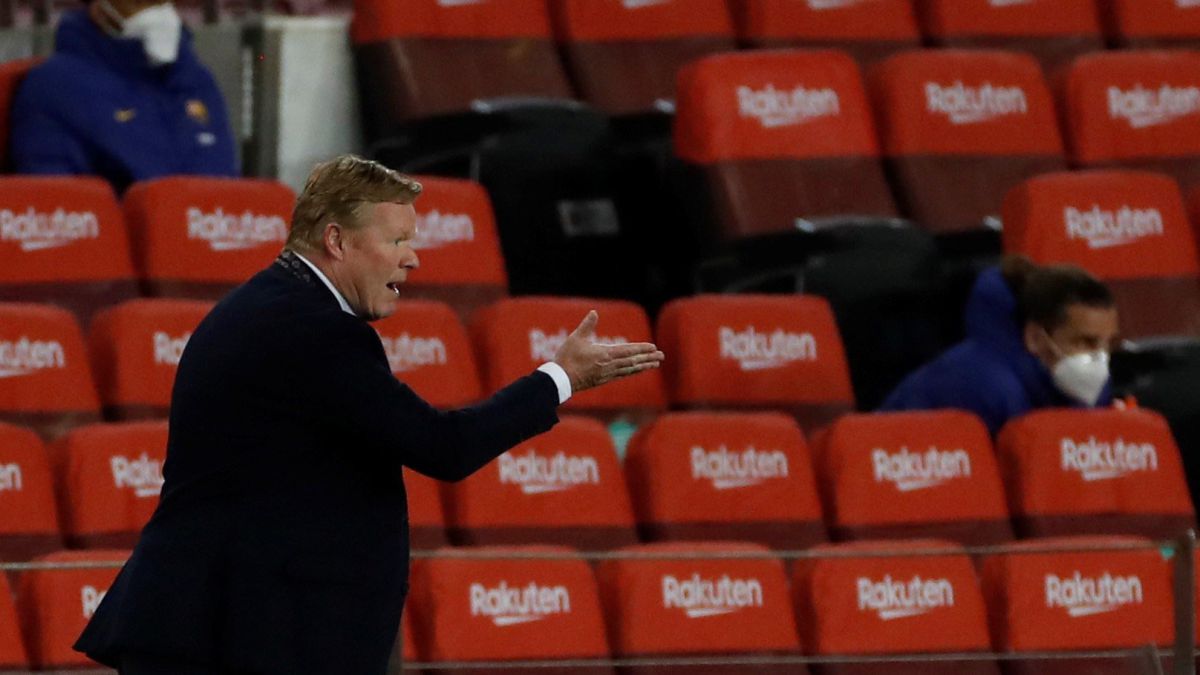 The Barça that arrives in Valdebebas this April 10, dreaming of sleeping as LaLiga leader has little to do with the one that lost 1-3 to Madrid in the Clásico in the first round, played on October 24. That was an invertebrate Barça, which was not very clear if it was in the process of construction or scrapping, with Messi still disconnected with his head in the summer, and very green. Irregular and very fragile. The one these days is a Barça that has still crashed at specific moments (the Super Cup against Athletic and 1-4 against PSG), but in LaLiga it has become a machine. Against that team that gave away almost the three goals of the Classic (highway in the first goal, naivety of Lenglet in the penalty of Ramos and loss in the third of Modric); As he gave away the games in Getafe, Wanda or Carranza, and a draw in Vitoria, this 'new Barça' adds 51 of the last 57 points (45 of 51 since the defeat in Cádiz to which we must add the delayed games against Athletic and Elche.
Many things have changed at Barça, starting with the players. In the Classic of the first round there were elements that, then, seemed basic like Piqué, Coutinho and Ansu; and that they have been victims of the injuries. Due to their absences, players like Araújo and Mingueza have suddenly appeared, who did not seem destined for any prominence, especially the latter, at the beginning of the season. And Dembélé, who was about to leave in October, is the undisputed starter. Players like Busquets and Jordi Alba have multiplied their performance and Messi has scored 16 goals in the last thirteen league games.
Tactically, Barça has also turned around like a sock. In that October game, he stood with a 4-2-3-1, which was detected by Madrid and easily defeated in the transitions. So lost was Barça that Koeman's changes, on the attack but hasty and without a head (Braithwaite, Dembélé, Griezmann and Braithwaite), ended up breaking the team. The reaction began with the 4-3-3, which Koeman resorted to after the fiascos against Juventus and Cádiz. Koeman advanced De Jong's position on the field, gave Pedri the handle and left Busquets as the sole pivot. Thus came good triumphs in Bilbao and Granada. But the team was blocked again and after the 1-4 against PSG and 1-1 against Cádiz, Koeman opted for a new twist. With 3-4-2-1, Barça has been a winning machine and playing good football. He came back from the Cup semifinal against Sevilla, scored six against Real, played at a good level against PSG (1-1) and has gotten into the fight for LaLiga.
Although it gave some signs of exhaustion against Valladolid, Barça has set up a season that seemed doomed, rather than transition, to absolute disaster. That started with Munich 2-8, continued with the resignation of Abidal, Messi's burofax, the settlement of Suárez, the new salary cut, the resignation of Bartomeu and a dressing room without a president for months. Against all odds, from Classic to Classic, Koeman has metamorphosed.
Photos from as.com