Fran Sol unblocks a balanced game against Sporting
The forward gave the three points to a Tenerife that is close to permanence. Sporting tried, but could not avoid the second consecutive defeat.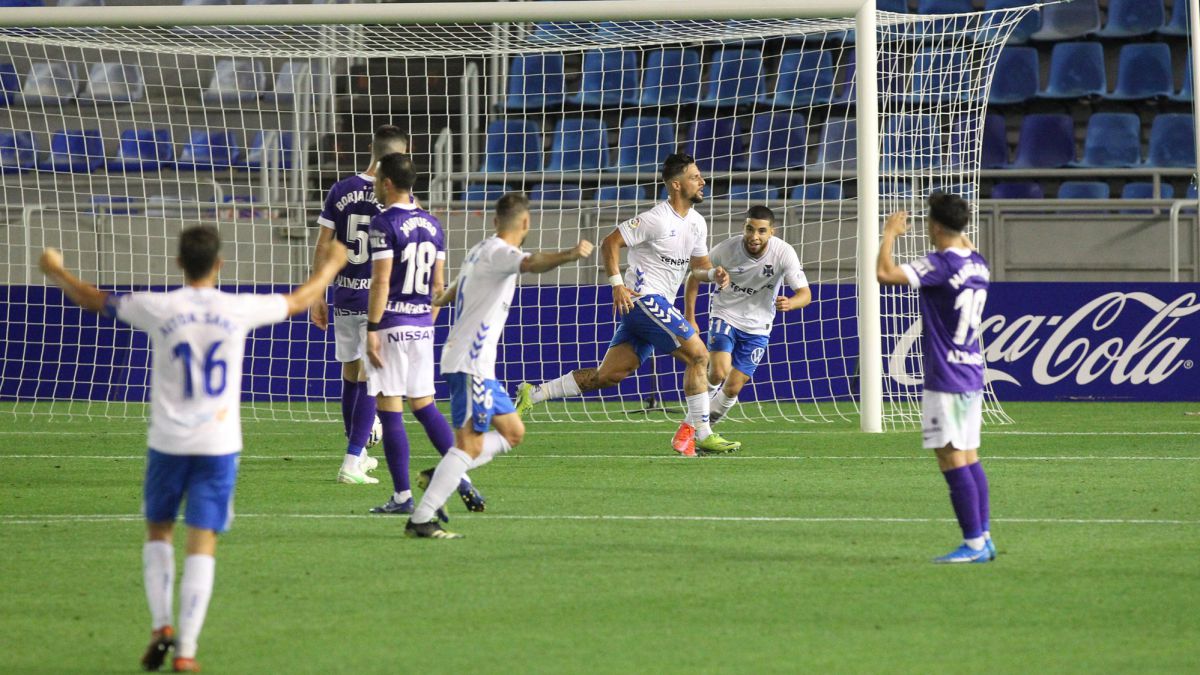 Only one detail could unblock this match and it was Fran Sol's head that made the score uneven for Tenerife, which is approaching salvation. Sporting tried, but could not avoid reaching the derby after two consecutive defeats.
Ramis reached into his eleven with several novelties (Shashoua or Bermejo, among them), while David Gallego opted to play with two forwards. The game started as planned, with a visiting team taking the initiative of the game and the local hoping to take advantage of any counter.
The first approach with some danger was a distant shot by Álex Bermejo that Mariño caught without problems (8 '). Little by little Tenerife went ahead and took the ball away from his rival and played with discretion. Sporting also tried from afar with a shot from Saúl García that went wide (17 '). 444 444
The game entered a moment of few dangerous approaches, although the Gijonese gave a greater sense of danger. Thus, Manu García was encouraged looking for the crosshead, but his shot went just high (29 ').
Peering into the break, neither of them found the spaces to take advantage of it. The highlight was a goal disallowed to Sipcic for a clear offside showing that Ramis' team finished somewhat better.
In the second half, Vada was the first to try, from outside of course, but caught the goal (46 '). A futsal style game by Javi Alonso did not have his prize in the net because his great pass to Bermejo was not taken advantage of and he ended up out. The clearest yet.
A counter could hurt Sporting, but Aitor stopped Djuka who was going to score. The subsequent foul ended in the corner. Gallego's team returned to warn with a good attack move that Dani thwarted with effort.
The opening of the scoreboard came thanks to a patient play by Tenerife that ended in a header from Fran Sol after Mariño repelled a strong shot from Vada from outside the area.
Then, both coaches looked at the bench and made the first modifications, but the match did not move much. The Asturian team found a very orderly and firm Tenerife behind. It was and was Sporting, but without finding the right way to reach the tie.
Photos from as.com