Forceful response from Valencia after Cala's version
Hours before, Mouctar Diakhaby, in networks, revealed that a Cádiz player told a Valencia player that if "we would play again if Cala excused himself ... and we said no."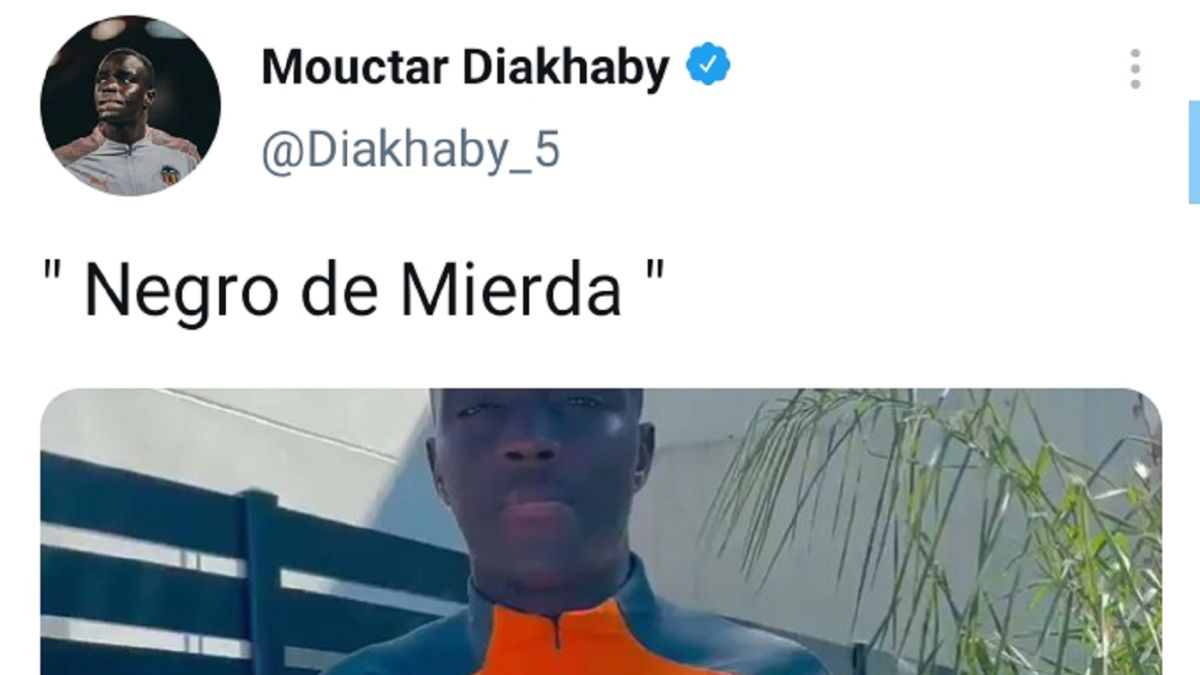 Mouctar Diakhaby has broken his silence on Instagram. The Frenchman, affected in recent days by what happened in Cádiz, has given his version of the events and has provided a piece of information that until now had not transpired. "Today I'm calmer and I want to talk," Diakhaby began by saying, confirming that what he heard from Juan Cala's mouth was "Black shit."
"I want to talk about what happened in Cádiz on Sunday. Today I am calmer and I want to talk. In Cádiz on Sunday there is a play where a player insults me. The words are:" Black shit. It is intolerable. You have all seen my reactions. It cannot happen in normal life or in football, which is a sport of respect, "said Diakhaby.
A second line, in a video recorded at his home and lasting just over two minutes, Diakhaby revealed that a Cádiz player told another Valencia player that if they would play again if Cala apologized to him. "My teammates and I decided to go to the locker room, which was a good decision and then one of their players asked one of us if Cala excused himself, if we went back to the field. I and my teammates said no. Things are not like that. You can't do something and go through an excuse like that. "
Diakhaby ended by thanking the samples of support received: "Today I feel good. But it has hurt a lot. It's life and things like this happen. I hope the League will do things, solutions and find evidence so that everything clears up. I want to thank Valencia, my teammates and coaches, for the solidarity and support they have given me ".
Valencia: "Juan Cala, we don't believe you"
Valencia, furthermore, after listening to Juan Cala's press conference, issued a harsh statement against the Cádiz central defender: "Juan Cala, we don't believe you." The full content of the statement is as follows:
"Valencia CF deeply regrets the statements of the Cádiz player, Juan Cala, in which 48 hours later he denies that he uttered a serious racist insult to our footballer, Mouctar Diakhaby, during the match played this past Sunday at the Ramón de Carranza.
Juan Cala has missed a great opportunity to accept this mistake and apologize to the person affected. Instead, he has attacked the player himself and other members of Valencia CF.
Valencia CF totally believes in its footballer and reiterates its full support for him. After the threats of Juan Cala in his press conference on Tuesday, April 6, the Club, its president Anil Murthy and his player Mouctar Diakhaby keep intact their deep conviction to fight where necessary and until the end for the good of the soccer. Valencia CF will not stop fighting for the improvement of regulations and the fight against racism in football and in society ".
Photos from as.com