First final for Luis César against Málaga of Yanis Rahmani
The Lugo coach is playing it after only five games in which he has not been able to win. Rahmani returns to Anxo Carro turned into the figure of Málaga.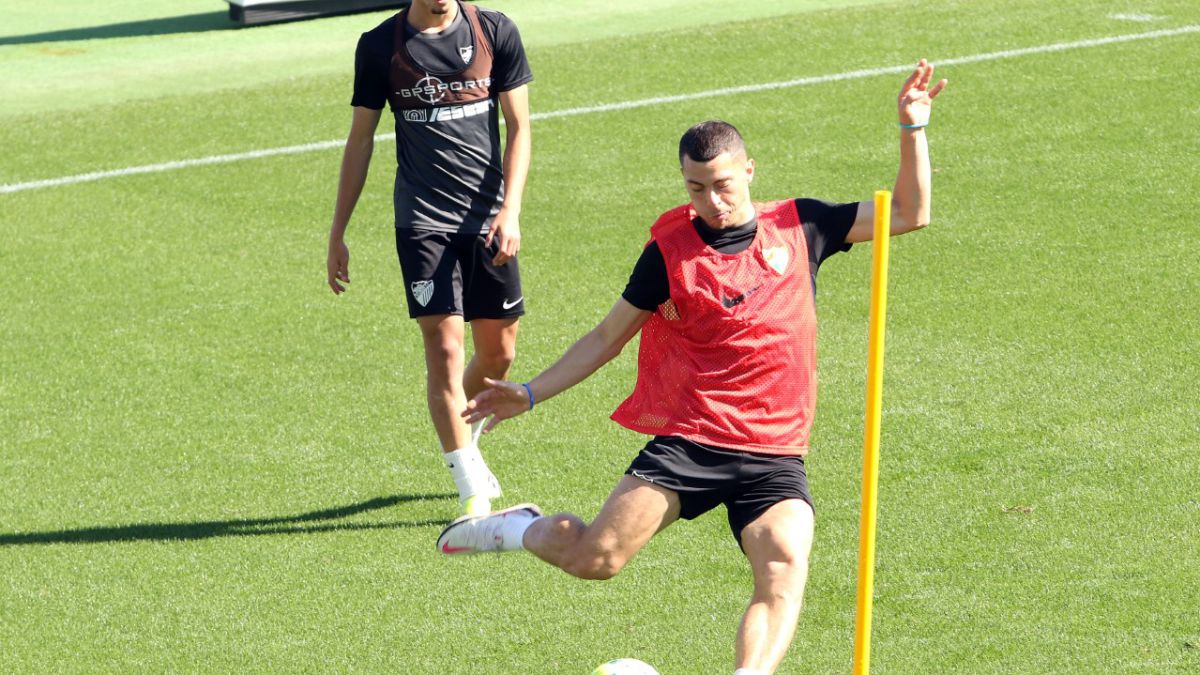 Luis César Sampedro is played. Lugo's electric bench can change tenants for the third time (after the falls of Juanfran and Nafti) if Málaga takes any of the three points from Anxo Carro. Match heads or tails between the Galicians, ten days without a win and the Malagueños who are on the edge (follow the match live on As.com) .
It may be an exaggeration to speak of the end of April, but this Sunday's game is not seen in any other way in Lugo. The albivermellos decided that on such special dates they could well have their particular way of the cross that began with a more than deserved defeat against Sabadell and continued with the debacle, set included, against UD Las Palmas. The fans are already openly looking down on Luis César in just five days he has already tightened the knot of his tie so much that no one would be surprised if a defeat against Malaga led to his dismissal. On the contrary, the Malagueños arrive at Al Anxo Carro in an eleventh place as placid as it is bland, at the same distance from both relegation and a playoff they are not resigned to stop looking, even out of the corner of their eye. Blessed indefiniteness, the albivermellos will think with envy.
Luis César finished the game very touched against Las Palmas. At the subsequent press conference, he acknowledged the seriousness of the situation and spoke of the need to change things. The point is to know that it can change when between injuries and players who return from their national teams, the margin is shortened. The main novelty would be the introduction of captain Carlos Pita in the eleven alongside Xavi Torres and advancing Juanpe's position by a limping Hugo Rama. Gerard Valentín also has ballots to return to eleven, although it remains to be known whether to replace Appiah or share the wings with him. Djaló could recover the lost position in the defense axis and even Cristian Herrera has options to be at the top of the attack after a season in ostracism. Much assumption but nothing fixed when you have only had two training sessions to prepare for the revolution. To make matters worse, the Mauritanian international El Hacen will not arrive on time because the plane has been delayed. Another classic of the famous FIFA Virus,
Absence of Josua Mejías
Málaga has not won for three games although their football has not declined. Its tight payroll of professionals, only 18, makes the alarm go off whenever there are injuries or penalties. Despite the dire circumstances, Sergio Pellicer will be able to count on Yanis Rahmani and Matos who have served their penalty game. The former returns to Lugo, where he played on loan last season. So did Luis Muñoz in the 2017-18 campaign. They are both better players today.
Málaga will make mandatory changes in relation to the team that played against Almería on Tuesday. In theory Dani Barrio will repeat in goal. Escassi will return to midfield. It is not ruled out that Scepovic is a starter as a forward reference or that, at least, he has minutes ... Josua Mejías will not be able to play. The Venezuelan was injured last Tuesday against Almeria when he was playing better, injury to the anterior rectus of his left quadriceps. Lombán will be the starter again.
Aces to follow
Lugo. F. Venancio. His absence due to the accumulation of reprimands was decisively noticed in Gran Canaria. His return will provide solidity to the albivermella defense.
Malaga. Yanis Rahmani. He will return after serving his penalty match. If he is inspired he can be an unbalancing player.
Details of the match
Bajon. Lugo have only won one game so far in the second round and are dangerously close to relegation. Urge a reaction before falling into the well.
Physical state. Málaga is managing its short staff of professionals. Pellicer has no choice but to distribute minutes without the team suffering.
Moral. After conceding six goals against UD Las Palmas, the mood of the players may be even more important than the physical. Another defeat would be very hard for albivermellos spirits.
The goal. What is costing Málaga the most is creating chances and having their forward reference shoot on target.
Registrations and registrations
Lugo. "Puma" Rodríguez, Iriome and Carrillo due to injury. Hacen did not arrive in time for his stay with Mauritania.
Malaga. Yanis and Matos will return after having served their penalty game. Josua Mejías is out due to injury.
Photos from as.com