Fali: "Whoever accuses Cala without evidence should also be punished"
Fali was the player who first held Diakhaby and tried to reassure him at the time of the discussion. The center-back is clear that Cala is innocent.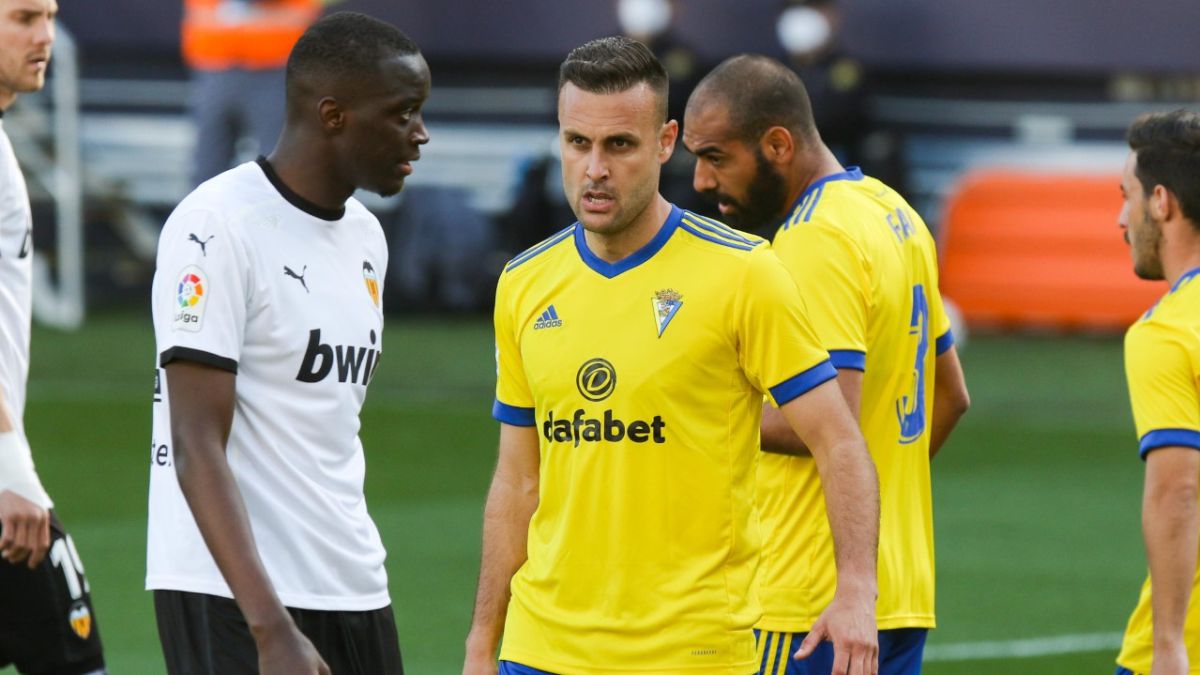 The controversy in the Diakhaby case continues. Today, at the end of the training session, Fali offered Mediaset his opinion about the alleged racist insult that Diakhaby claims to have received from Cala in Cádiz - Valencia last Sunday. Fali was the first to intervene in the discussion between the two, separating the Valencian player and trying to calm him down. Fali affirmed that he had not heard anything and trusts that his colleague Juan Cala is innocent because "it is impossible that he said that."
Fali affirms that Juan Cala is already somewhat better after all the accusations he has received and does not understand that he was accused without evidence: "It is very hard to be accused of something that you have not done. You have to understand people, what happened to my partner is something that cannot be given. "
In addition, the center-back insists that whoever has accused his partner without being able to prove it should now pay the consequences. "Without evidence, you cannot accuse a person. Just as Cala had to pay if he was guilty, so whoever accused without proof should be punished. It must have consequences to accuse without evidence ", sentence.
Fali acknowledges that the dressing room has always supported his partner, whom he considers incapable of launching racist insults. "We have always been very calm because we have believed in our partner. Juan is a spectacular person and more in these things. Juan is a 10, it is impossible that he said that. From the first moment we believed our partner. "
The center-back was the player closest to the discussion, and even so he admits that he did not hear anything, but held Diakhaby to try to calm him down. "I didn't hear anything, I just saw that Diakhaby came over and I grabbed him, he was very nervous too. This has already happened, let him stay here. The important thing is to get Juan back, who was also very screwed up by everything that had happened to him. Juan is strong and he will help us win against Getafe on Saturday. "
Photos from as.com