Fabio Jakobsen returns to compete eight months after his serious fall in Poland
The Dutch Deceuninck Quick-Step cyclist will start this Sunday in the Tour of Turkey after the very hard crash he suffered last August.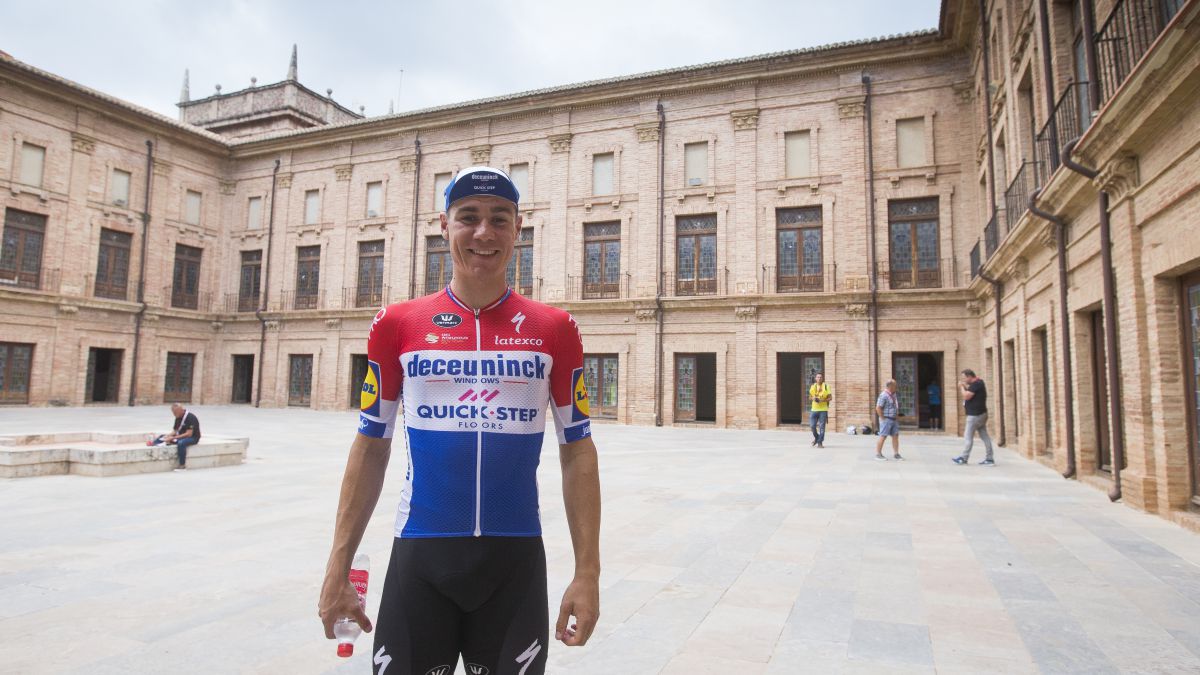 Fabio Jakobsen already has a date to put on a number again and compete eight months after the very serious accident he suffered in the sprint of the first stage of the Tour of Poland 2020. In the absence of official confirmation from the team, Jakobsen will return to the east peloton Sunday in the Tour of Turkey.
In this way the Dutchman ends a long period of rehabilitation and multiple operations on his face after the very hard fall he suffered last August and that ended with the Dutch cyclist in the UCI after crashing into the fences after Dylan Groenewegen closed him in full sprint. The news was advanced by Yvan Vanmol, one of the Deceuninck Quick-Step doctors in the Proximus podcast 'Vals Plat': "I have a good relationship with Fabio and he will go to compete in Turkey. The fact that Fabio will compete again is very exciting, even at my age. I don't think I'm afraid to see each other again in a massive sprint. Fabio is ready for the competition ".
Vanmol himself also recounted the moments of anguish he experienced after Jakobsen's serious accident. "It is one of the hardest moments that I have lived. I really thought that he had died on the street in Poland. Various media gave the wrong message. Fabio was stabilized for 40 minutes, not revived. When you hear as a doctor that this person has been resuscitated for 40 minutes, you don't think that person is going to do it. "
After a long-distance race between operations and training sessions, Fabio Jakobsen returns to the peloton with the illusion of continuing to add victories and completely forget the nightmare he suffered eight months ago on that stage of the Tour of Poland.
Photos from as.com