Fabio Fognini: "Young people will be lucky without the Big Three"
The Italian was the last Monte Carlo champion in 2019 and is back to defend the title. He spoke with AS in Marbella before traveling to Monaco.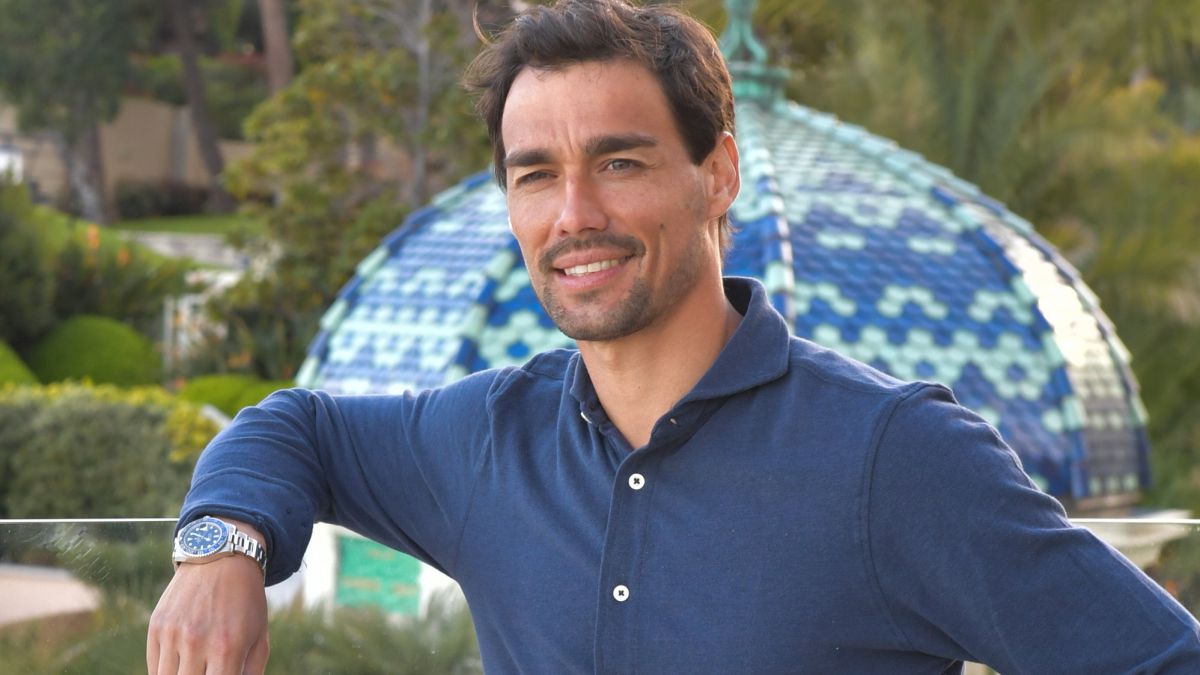 Fabio Fognini (San Remo, 33 years old), last champion of the Monte Carlo Masters 1,000 in 2019, attended AS in Marbella during the Andalusia Open to talk, among other things, about his links with Spain, the Big Three, the COVID- 19 that he suffered and his black beast of the Navy, David Ferrer. Today he makes his debut against Serbian Miomir Kecmanovic.
How special is your relationship with Spain?
I have spent more than half of my career in Spain, where I had a good coach (José Perlas). It is my second home, although for work it is the first. At 18 I went to live in Barcelona, where I have a house and my children were born (he is married to the former tennis player Flavia Pennetta and has a boy and a girl). The country and that city will always have an important place in my heart.
In what moment of form is it seen?
On the tour of America I had a hard time for reasons that I could not control. In Acapulco and Miami I did not have the results I expected. A stomach virus affected me, because I already had the other one (laughs), and it left me very weak, with a stomach ache and more. I can't say at the level that I am, because with the COVID issue and the operation on the ankles I was not at the maximum.
And how do you approach your career?
I go day by day, every week in the tournaments, which I hope will be less than when I was 20 years old, because now physically the recovery is more difficult and mentally it is difficult to travel and leave the family at home. I am still motivated and very competitive, although the ranking matters very little to me.
Do you see yourself to improve your results in Grand Slams?
It depends on whether I have no injuries, are motivated and want to travel.
Is sharing a career with the Big Three a disgrace or a blessing?
Both. Young boys will be very lucky to one day play without these three (Federer, Nadal and Djokovic) that I have had all the way. When I reached the second week of a Grand Slam I was already happy, as if it were a semifinal or a final, because from then on it was your turn to one of them, or Murray, Del Potro, Wawrinka ... The good thing has been to compete against them and live with the best in history. The bad, that to do something good, incredible things had to happen.
Italian tennis is very good ...
We have very competitive players, some very young. I do not know what will happen in the future, years ago we were with the girls very high and now it is our turn.
On union issues, are you with the ATP or with Djokovic?
With no one, I just want to do what I like the most, play. I am Fabio and always will be.
Are you going to be vaccinated?
Yes, I am provaccine, because I had COVID and my whole family went through it in a very hard time. Hopefully this happens quickly, because the world is bad, many people die and the economy suffers.
How is bubble tennis living?
Honestly, wrong. It seems very hard to me, I don't like it. On the one hand, we are lucky to play, although we did not win money with the reduction of the prizes due to the absence of public. In bubbles we are locked in, with many rules. Let's see if the doors open a little more and we, the players, are more alive so as not to complicate our lives.
What references did you have?
As a child I liked Sampras and the Spaniards, Moyá, Ferrero, Ferrer ...
What did Ferrer have so that he could never beat him?
Ferrer killed me. I lost 11 times to him. We talk about it when we meet. I came close to forcing the fifth set at the US Open. It bothered me a lot, when I was physically well I was an animal, I didn't miss a single one behind. It was very hard. With Carreño I started 7-0 until the ATP Cup, although in very fought games. But Ferru ... hated him.
You have a difficult character on the track, but outside they speak well of your personality.
When I retire I will be happy to say that I have been Fabio Fognini outside and, above all, on the track. Each one has its character and reacts differently. I have paid for what I did wrong, but I will not regret anything.
Are you proud to have your style of play spoken well?
Each one has his own. You may like him more and someone else may not, just like you like Cristiano and I like Messi. You have to accept it. As long as there is fire inside, I'll keep fighting.
Photos from as.com