Eurobasket 2022: Spain will be one of the seeds
The draw will be held in Berlin on the 29th. The 24 participating teams, with a poster of absolute luxury, will be divided into four groups of six.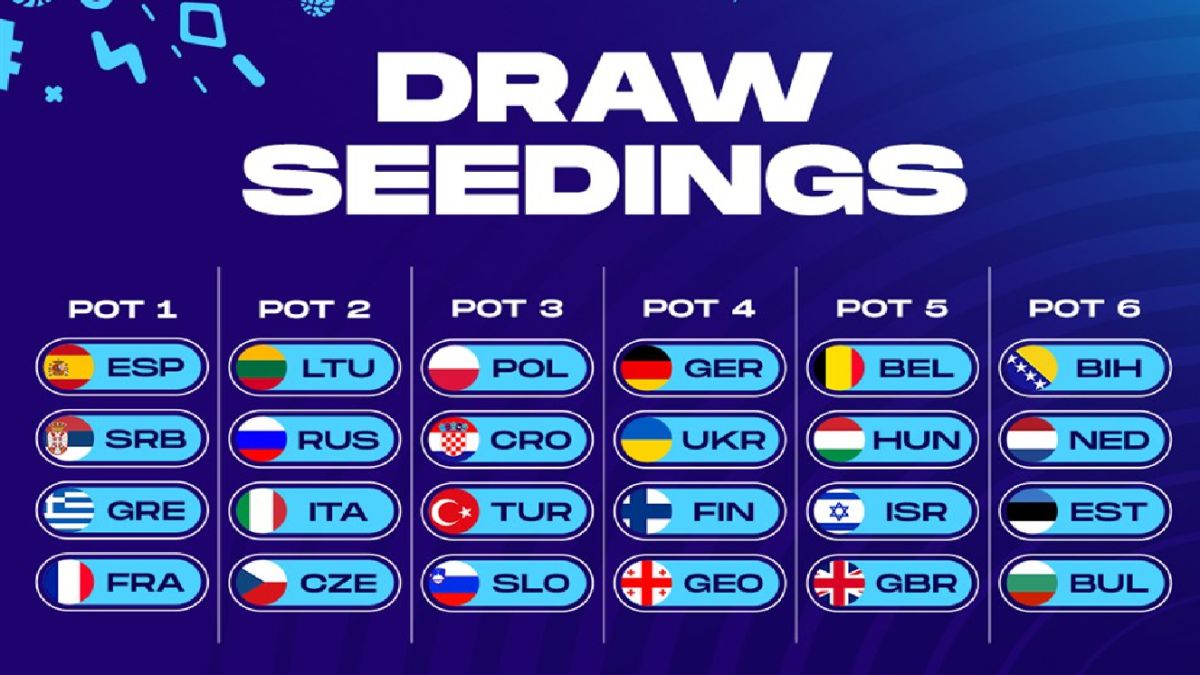 The draw for Eurobasket 2022, with the Spanish National Team as one of the four seeds, already has a roadmap: it will be on April 29, at 1:00 p.m. at the Verti Music Hall in Berlin. In the six pots will be the 24 qualified teams, a luxury poster for a tournament that will have an initial phase with four groups of six teams and that will be organized by the Czech Republic, Georgia, Italy and Germany, a country that will host the final phase in its capital, Berlin.
The draw will be held behind closed doors and in compliance with scrupulous sanitary measures in agreement with the German authorities. The distribution of the drums has been done following the FIBA World Ranking, which leaves the first drum for these seeds: Spain, Serbia, Greece and France. In the second are Lithuania, Russia, Italy and the Czech Republic. In the third Poland, Croatia, Turkey and Slovenia. In the fourth Germany, Ukraine, Finland and Georgia. In the fifth Belgium, Hungary, Israel and Great Britain and in the sixth Bosnia, the Netherlands, Estonia and Bulgaria.
In this format, the four host teams (Czech Republic, Georgia, Italy and Germany) have the right to each choose one team to be part of their group. There are two that have already announced their agreements: Lithuania will go with Germany and Poland with the Czech Republic. Later it will be known who will be with Italy and who with Georgia.
The tournament, scheduled for 2021 but which changed its date due to the calendar adjustments to which the pandemic has forced, will be played between September 1 and 18, 2022. Before the final phase in Cologne, it will be played in Cologne (Germany ), Milan (Italy), Tblisi (Georgia) and Prague (Czech Republic). Slovenia will defend the title achieved in the last edition, in 2017.
Photos from as.com