Espanyol and Vicente Moreno's "traveling companion"
"The point of revenge and motivation is normal," assumes Vicente Moreno about the visit to Cornellà by a Leganés for whom the coach gives respect for "everything."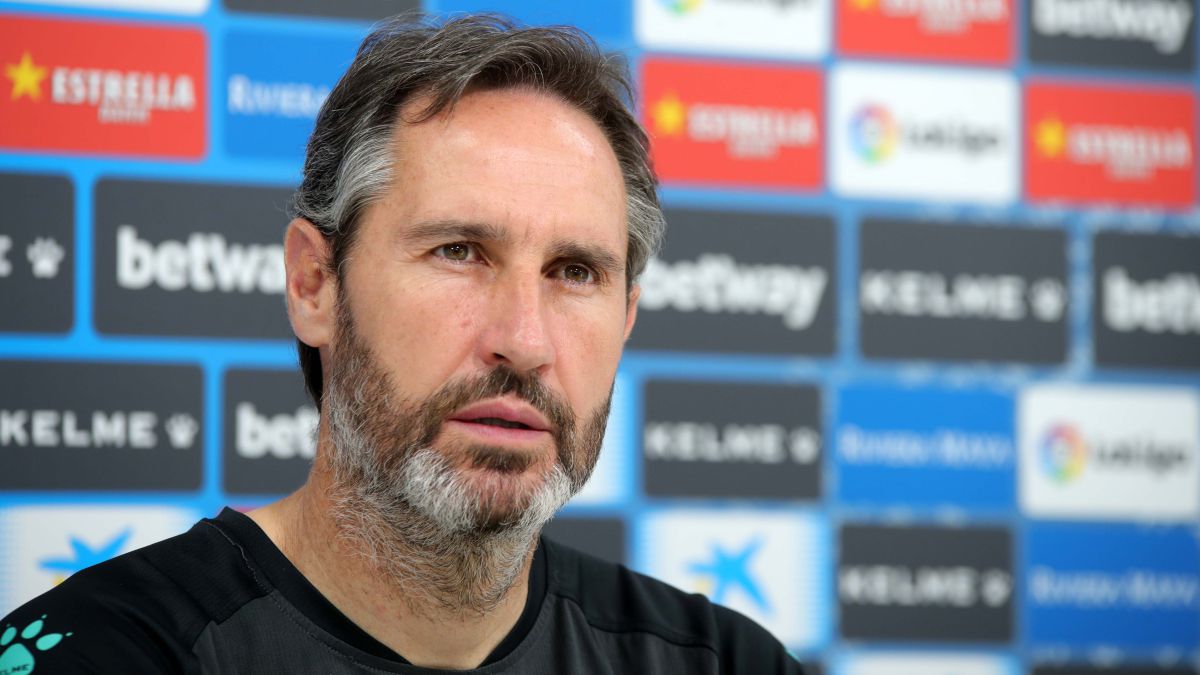 Vicente Moreno understands that his players feel "that point of revenge and motivation" against Leganés, for the 2-0 of the first round in Butarque, but if he will seek the three points this Sunday at the RCDE Stadium it is because "we need to win against a traveling companion in our goal ", affirms the Espanyol coach, who already was last season both for the Perica squad and for the then Mallorca coach. What do you respect the most about the pepineros? "Everything," he answers laconically. Perfect summary of a great game at the summit.
Humor for revenge for the first round: "I remember that game and its circumstances, because we finished the first half with one less. We did not play a good game and we ended up with a result that we did not want. It is normal that when you have lost to one team, the next you always have that point of revenge and motivation, but without taking it to the extreme. It is good that the players have that motivation looking askance at the first round, but also because we need to win against a traveling companion in our goal, who is having a good season, with very good players and who already last year was the only one who He had options until the end to save himself. It's going to make things very difficult for us. "
Leganés: "What gives me the most respect? Everything. It is a very atypical season, the score of some suggests that the season of others is not as good as it really is. Leganés is having a good season, the normal thing any other year is that they are fighting for the first position. He's at the level of the top three, without a doubt. They already had a great starting coach, and now they still have a very good coach. We must not rule out anyone, it is a team with a lot of quality and that is never delivered ".
Avoid relaxation now or frustration if the mattress is lost: "Not thinking so much, not making speculations, thinking only that we have a very important game. Now it is the most important, for many things. We cannot open hypotheses, we only know that if we play a good game we will have a chance to win. We have a rival similar to us in front of us. Winning, everything that comes will be positive. Thinking like this is how you don't enter into all that can happen. "
His image of serenity: "From the first moment we have been convinced in what we do. We try to control everything that is controllable. There are things that can be escaped and you have to leave that margin, but I try to have the maximum planned and under control ".
Omar on the right-hand side ?: "We were all happy for him when Omar had to leave, not because of Óscar Gil's injury. Once again, a player from the quarry appears for the first team. Let's not forget that he is very young, that he has another year of youth left. We have the responsibility of looking for the best scenarios for a youth squad to achieve stability in the first team. There it is not easy to get it right. The decisions we make will be thinking about the club first and then looking for the best for Omar. He will have the illusion to play tomorrow, but we must put all the circumstances in a balance. If we do, there will be a player for the first team. "
Photos from as.com