Emery: "It will be a game with many records, a total football game"
Emery expects a very difficult match and tie against Dinamo, as they have an opponent who "has quality players, used to winning, and who are very competitive."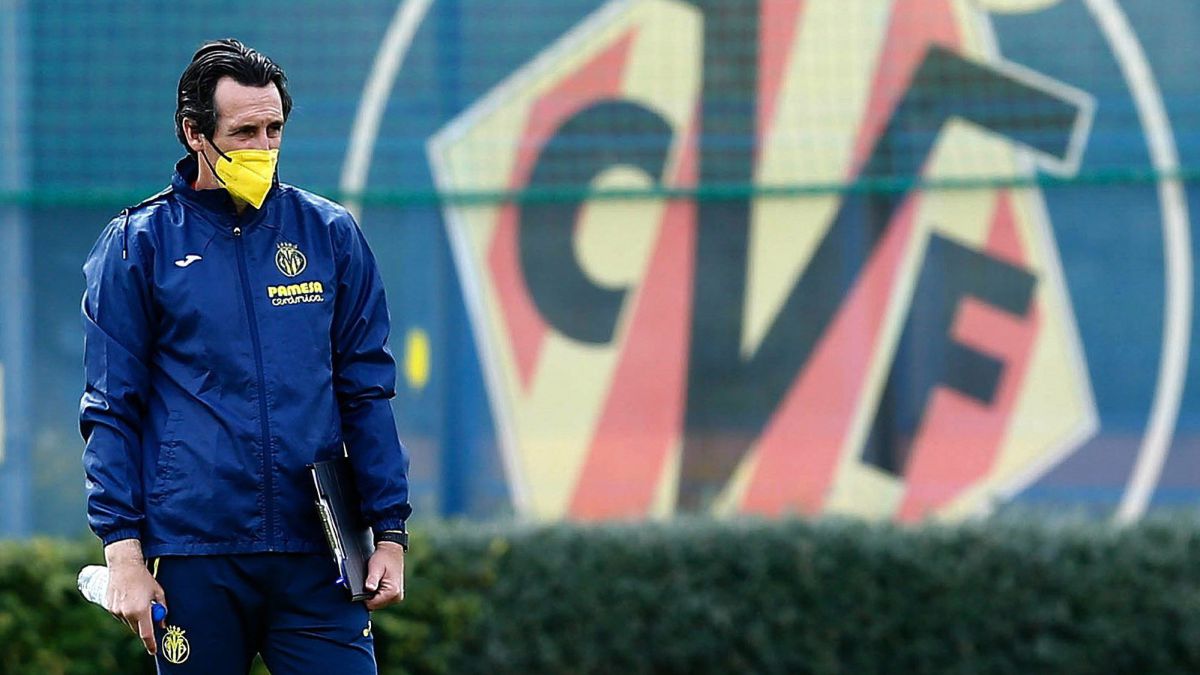 Emery expects a very difficult match and tie against Dinamo, as they have an opponent who "has quality players, used to winning, and who are very competitive." For this reason, he expects a game against an opponent who has "many records, and that will force us to play a very complete game", to which he added that it can be said that it will be "a total football game", he declared.
How the team arrives: "We are fine. The team arrives alive to this competition in which we are very excited. We arrived at this point with a good path. Now Dinamo arrives that comes from eliminating Tottenham who was favorite, which gives a It shows their level and their ability. They are a great team, a team used to winning and playing key games every season. A team that despite being inferior to Tottenham, showed better and knew how to take advantage of their options, knowing how to hurt them a lot . They are a strong team and we only think in this tie we do not go any further, we respect the rival and the competition to the maximum ".
Recovering players: "We find answers as we recover players, which helps us a lot. Each game is a test, and this will be one of the difficult ones. But being able to have more players is a very important step."
Good moment for the team: "The season marks the moments, we have had doubts and good moments, and now we are in a good situation. We have never gone down in Europe, we have always been solid. The team arrives at the moment it wanted, in a competition that motivates us and enlivens us. It is a very beautiful competition and we are in the moment of going far, it is something that motivates us a lot. We notice the support of the people ".
Type of match: "We are going to see what they propose, what they do in this match. They are international players, quality players and with a lot of projection, so we are going to see what idea they have for this tie and for this match. We must have our identity, knowing that there are two games and that we must manage the game thinking about it. The previous qualifying rounds have happened to us the same, they are similar, with teams that have international players who are used to winning, to which it is added that they they are very motivated by how they got to this tie ".
Very close to the final: "We consider the qualifying rounds to enjoy them, we do not go further. We think of each rival, we respect them and we do not think about what is behind, we do not go any further. We enjoy the preparation of the match, day by day , the training sessions, the trip and the preparation of the game, since he is the beauty of football. That is the way and our thinking. And once in the game the idea is to give everything and do things in the best possible way " .
Role of the quarry: "The season is good for many things and in this club we have the responsibility of having the quarry very present. Young people are playing a lot and we believe that they are players who have already earned being with us, so they must live what we are experiencing. Although now they play less, they are taking the steps that we think they should take. I think it is good that they are with us until the end ".
Dinamo: "It is a team that knows how to play every moment, they know how to control the game or go against it, they have many records and are capable of controlling the game or defending and being very dangerous on the counterattack. What we are clear about is that they are going to go out to win, so they will force us to have many records. They know how to defend and they know how to go out on the counterattack, it is going to be a total football match and, in which we are going to have to do a lot of things well if we want to win. "Raúl Albiol: "I see the tie at 50% is not going to be easy at all"
How you see the game: "What is easy or an expert in candy, is silly, since they have eliminated Tottenham, one of the great favorites They are a team whose selection has been runners-up in the World, they always have good players, they are a great team, so the tie is at 50% "
He won UEFA with Valencia: "I don't know whether to count Valencia's UEFA, I played little, so I don't know. I'm excited to continue competing, to reach this final and that Villarreal can achieve great things. A tough tie awaits us and we are excited and prepared for it. I cannot deny that the illusion is very great and that personally it is a great challenge to be able to help Villarreal achieve this goal ".
Previous qualifiers very similar: "The team has faced the qualifying rounds away and has done it very serious and focused. We must come out serious, well positioned and look for the goal. Those two previous qualifiers are a sample of what we can do and how we should do it do. "
The team is strong: "We have to have confidence in knowing that if this team is well, it will compete and can beat anyone. We know it and we must continue the same, we are excited about the European competition and in the league we are very well. It is time to put everyone in the senses to the end ".
Great rival: "They are talented players and they have shown it, they are very excited to do great things and that is transferred to the field. They are a team that has played in the Champions League and they are eager to continue doing great things in Europe. We are aware that a great rival awaits us and a very close tie ".
Not reaching the final failure: "If we continue with this work and this attitude we cannot speak of failure, although we do not deny that we want to reach the final and finish in European place in the league. We are very motivated and hope to make a great final stretch of season ".
Key match: "Do not make mistakes, they take advantage of it very well. And for our part to continue the same, good pressure, strong defense and concentration. I see a very even game and a very difficult tie. They eliminated a team like Tottenham, They got 3 and that is no coincidence. We must be very careful. "
Photos from as.com