Barça will offer the Frenchman a renewal for three years, but does not rule out placing him in the showcase this summer to make money.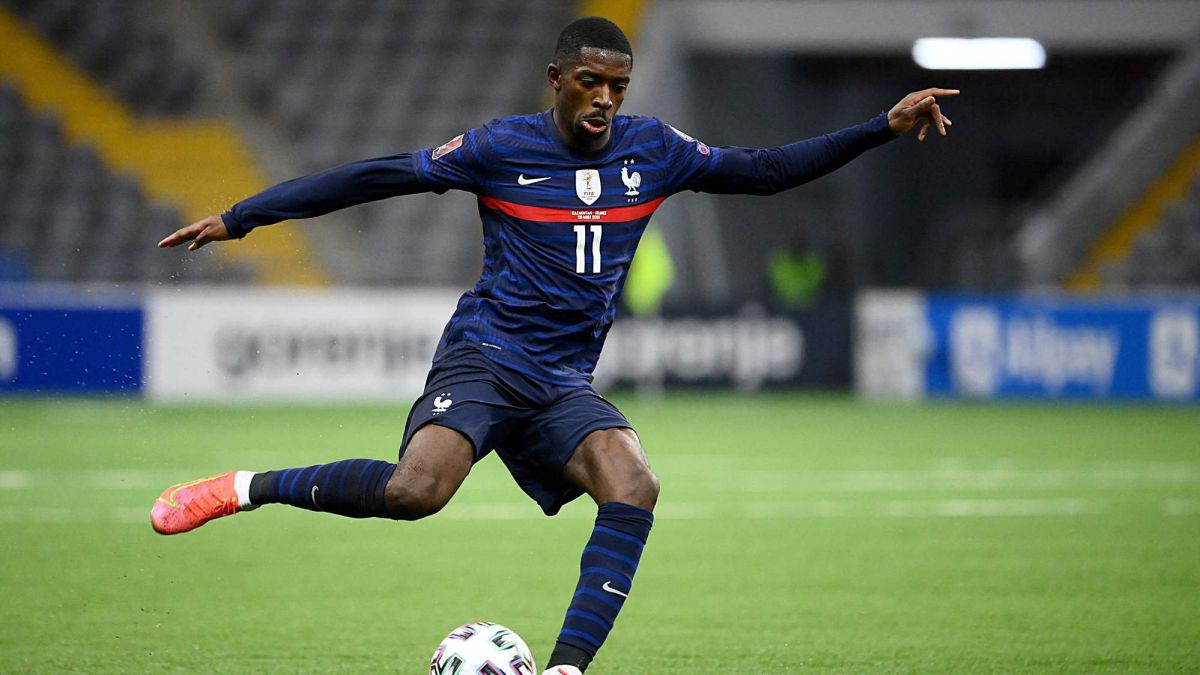 The dilemma over the continuity of Ousmane Dembélé has a deadline: this summer's European Championship. Barcelona will offer the French winger, as reported by Sport, a contract renewal for three years that the player must sign before the celebration of the European Championship. If there is no agreement, the Blaugrana club will listen to offers for the player who ends his contract on June 30, 2021. For the new Laporta board, the continuity of Ousmane is as important as not leaving within a year with the freedom letter without leaving a euro.
Dembélé arrived at Barcelona four seasons ago to cover Neymar's departure for Paris Saint-Germain. He signed from Borussia Dortmund in exchange for 105 million euros plus another 40 in variables. Punished by injuries, his time at Barcelona did not meet expectations, although this season he has emerged as a key player for Ronald Koeman, a fact that has allowed him to return to the French team.
His good campaign has not gone unnoticed by various teams of the stature of Juventus or Manchester United, which by the way already made a very serious approach to his signing last summer. In France there is also speculation that Ousmane could be the target of PSG in the event that Neymar decided not to renew for the French team.
Barça, in principle, is reluctant to sell to the extreme. Both Koeman, Laporta and the technical secretariat consider him a piece of great potential, but the problem is that his contract expires next year, when he could leave Barcelona for free.Debate installed
The club's finances are not enough to let go of one of the few footballers who has a market value that could help the battered Blaugrana economy. So a debate has been unleashed in the club between the sporting interest of having Dembélé and the economic interest of selling him.
But any scenario goes through a decision that cannot be delayed beyond the European Championship this summer. If the Frenchman does not accept Barça's renewal offer before the national team tournament, Barça will prioritize his sale to try to cash in before he leaves for free.

Photos from as.com