"He did things with the ball that we had never seen before"
Daniel Dutuel was a teammate of the Madrid coach at Girondins de Bourdeos and explains in 'L'Équipe' how the famous goal from Zizou to Betis was forged.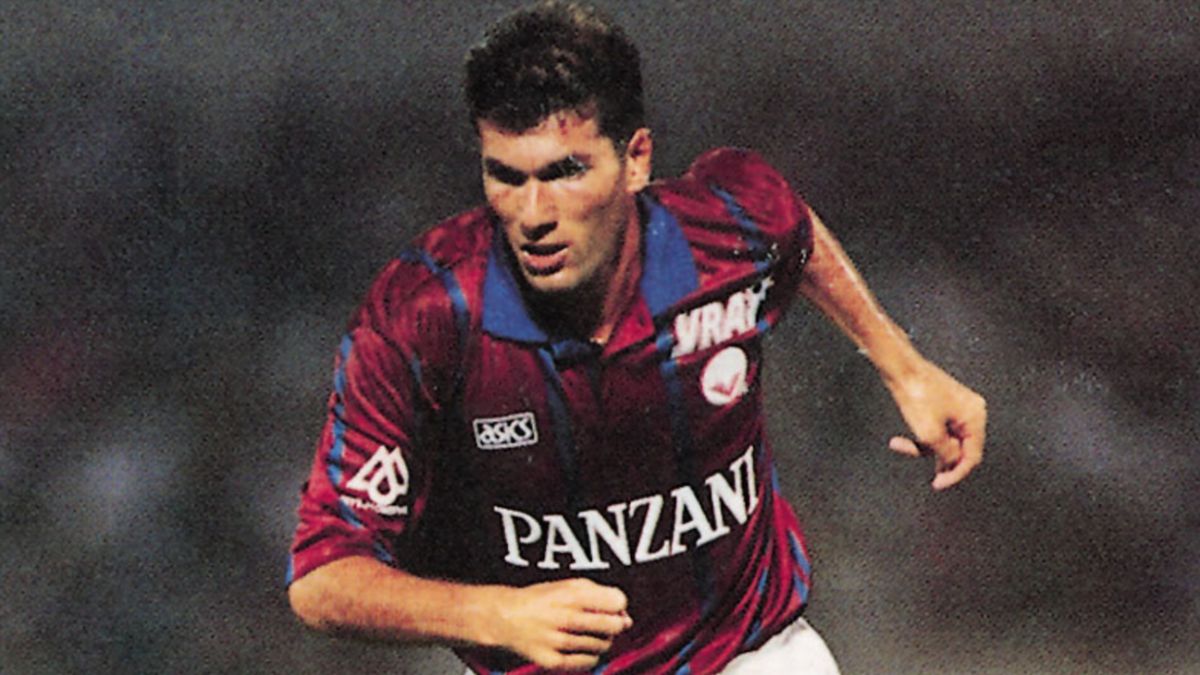 6 December 1995. Benito Villamarín Stadium. Round of 16 second leg of the UEFA Cup between Betis and Girondins de Bordeaux. In the first leg, the 2-0 put face the pass for the French, but the illusion of Serra Ferrer's men was manifest. However, a 23-year-old man, with a thick hair that long ago abandoned him, killed the Betic hope in just 4 minutes.
Zinedine Zidane grabbed the ball and from 40 meters, practically from the center of the field, drew a shot that made Jaro's attempt to prevent the 0-1 impossible. Betis would come back, but the final 2-1 would be insufficient and that match will always be remembered as the one that catapulted Zidane to stardom. In Heliópolis they tried to sign him later. Cruyff's Barça had it done in 1996, but Johan's dismissal ended Zizou in Turin. The rest is history, but Daniel Dutuel, partner of the then promising midfielder at Girondins, explains the context of that phenomenal shot.A tip that propelled him to stardom
"We won 2-0 in the first leg and in the second leg, Zizou scored an extraordinary goal that qualified us. Slavo Muslin, our coach, had told him before the game: 'Take a good look at the goalkeeper , He is always 18 meters from the goal. If you have a chance, shoot from the center of the field. "And that's what happened. He practically shot from the center circle", Dutuel explains to L'Équipe.
Girondins would reach the final that year after getting rid of Milan from Baresi, Maldini, Donadoni, Baggio, Desailly, Weah ... "There we lost 2-0 and in the second leg all the Bordeaux residents were on the street when we were going to the stadium. But something happened, the Milan fans looked at us and laughed. There were great players in that team (...), but there was also a double by Duga (Christophe Dugarry) and a goal by Tholot ", recalls the former midfielder with love.
"He did things we had never seen before"
In the semifinals they gave a good account of Slavia Prague and in the final they lost to Bayern Munich. Dutuel was a substitute, but he would score, from a free kick, the only goal for his team thanks to ... Zidane: "I told Zizou: 'Let me take the free kick, I'll score.' it shows you the greatness of the character ", he analyzes in reference to the figure of the Madrid coach. And the thing is, Dutuel has a fantastic memory of that first Zidane, the one he met: "At that time I was young and I listened to everyone. We immediately saw that he had an incredible talent. He did things with the ball that we had never seen before. I remember stopping to watch him sometimes. It was a real pleasure spending time with such a boy. "The arrogance of Van Gaal
Before all that adventure in Bordeaux led by Zidane, Dutuel, who would go through Celta and Valladolid at the end of the 90s, stood out in the ranks of Auxerre and there he crossed paths with great teams in Europe: the Liverpool, Baggio's Fiorentina ... But it is Ajax that brings him a special memory and with that we closed: "I remember the magnificent atmosphere when we came back from the Netherlands (they won 0-1). There was Bergkamp, Danny Blind, Frank de Boer ... it was amazing. And then the coach was (Louis) Van Gaal. He said before the first game that he didn't know us. You could feel the arrogance in him. "

Photos from as.com