Di María calls Messi: "Having him by your side would be wonderful, I tell him to think about his happiness"
Di María has extended his contract with PSG for another year and has been asked in BeinSports about the possibility that Messi ends up at the French club.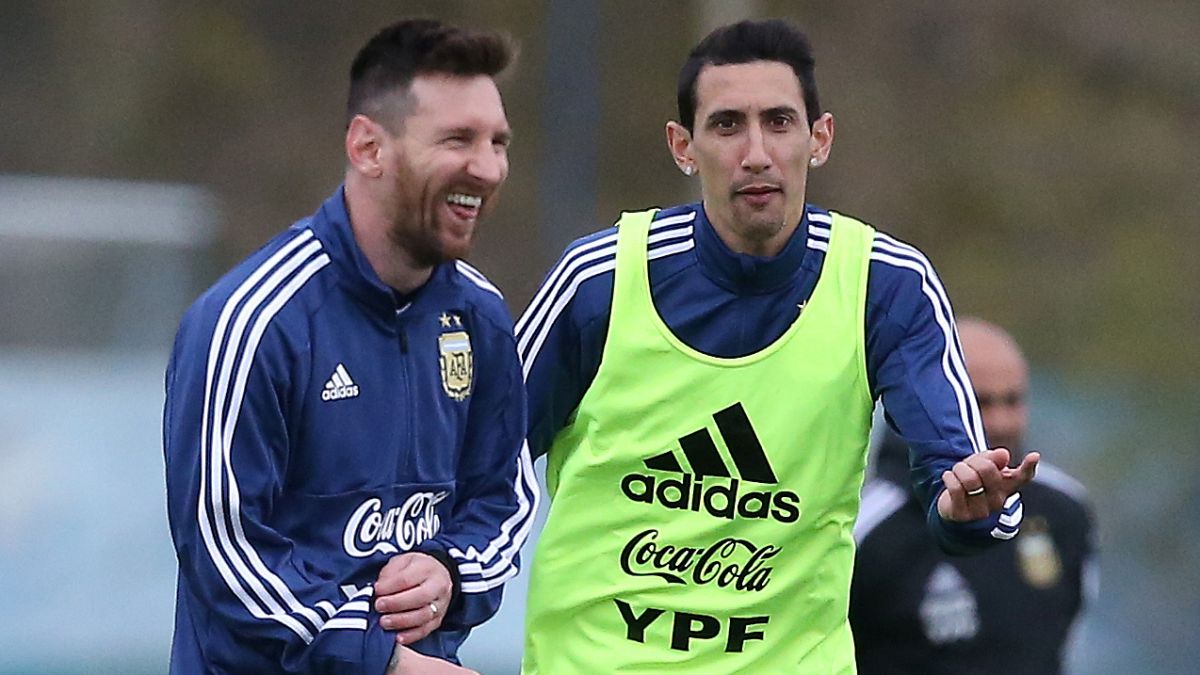 Di María has extended his contract with PSG for another year. It has been committed until 2022. Its renewal was one of the pending tasks of the Parisian club. As is the continuity of Neymar and Mbappé. The first said that he was staying, but now there are signals from France that put that in doubt. And on Mbappé, the game is yet to be played. But Di María will be there and the Frenchman, despite the shocks of recent weeks, thinks about the future. He went through a very difficult situation when his house was robbed by burglars with his family inside. The player confesses that little by little they are having a hard time in an interview on BeINsports.
"My wife is improving, she was a bit bad for a few days, but it's normal. It's not easy to recover from something like that. But I'm happy here, the most important thing is that my family feels good. I love Paris. The city is incredible, Wherever you look, it's still beautiful. I felt it from the moment I arrived, from how people received me. My dream is to win the Champions League with Paris Saint Germain, "explains the Argentine player in BeINSports. During the last months, before the also uncertain future of Messi in Barcelona, there has been speculation with the departure of the crack to PSG. Di María is someone close to the Catalan club player, they shared a lot in the national team and there is a friendship. The presence of Di María would play in favor of the French club and he does not hide it.
"Having Messi as a teammate would be something wonderful," says the former Real Madrid player, among others. There is a close relationship and constant communication. "But today Leo is a Barcelona player and has a contract, we'll see what happens in the summer ... I talk to him a lot and I always tell him that what matters is his happiness and that of his family. It is difficult at this time to say otherwise" Di María explains. Messi ends his contract at Barcelona and Laporta has decided to try everything so that he agrees to continue. PSG is one of the teams that appear on its horizon, but not the only one.

Photos from as.com