Cristina and Loeb lead the first day ahead of Laia and Sainz
Hamilton's partner, first in classification by 41 seconds over the Spanish. They benefited from a penalty on Rosberg's car.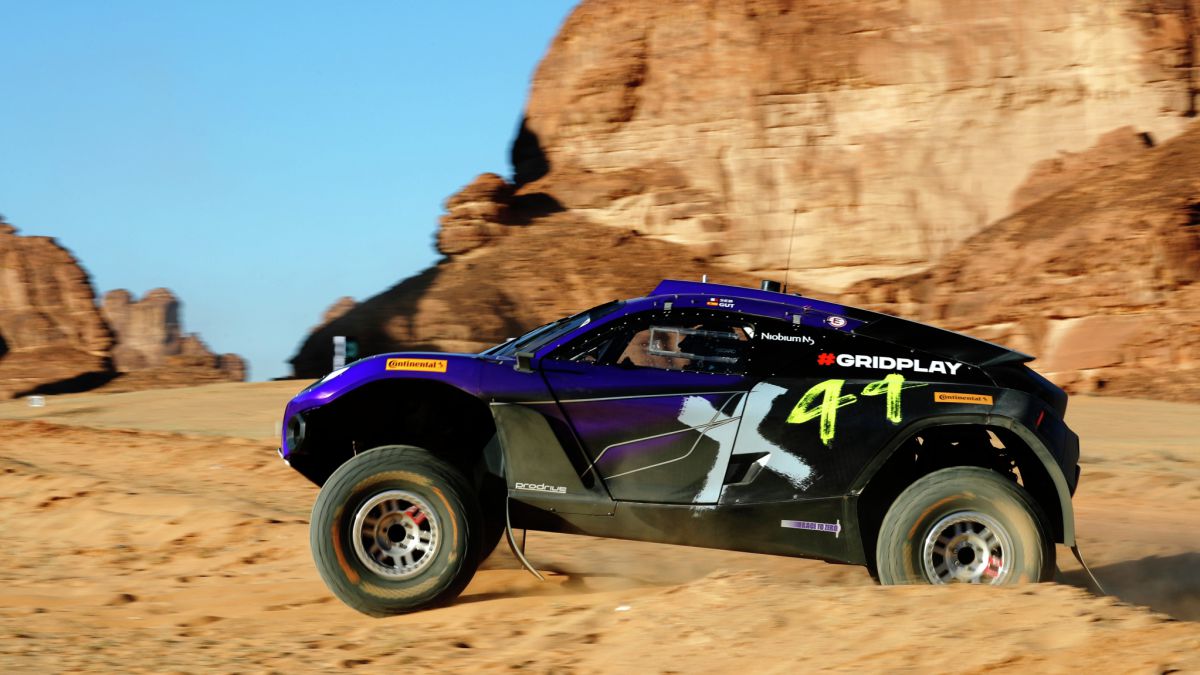 We've been doing this for a long time, but we don't need to tell you what Extreme E is like anymore, you can just watch it. The new electric SUV championship makes its debut in the Saudi Arabian desert, in Al Ula, where a track of 8.8 kilometers of sand has been drawn between impressive canyons and mountains of rock with a large dune descending as the most spectacular element. An image that evokes the last two dakares that have been run there, but that has little to do with it. To begin with, Saturday was qualifying day and Cristina Gutiérrez and Loeb finished first.
Yes, with all the power in their cars available for the first time and with a forced change of order between drivers in Q2, the X44 team pair won on the first day against the clock ahead of Laia Sanz and Sainz with 41 seconds of accumulated difference in both sessions (28 in the first and 12 in the second), so that both cars will be in the Semifinal on Sunday that gives two direct passes to the final. The other place goes to the team of Rosberg, Taylor and Kristoffersson, who were actually the fastest, but received a 60-second penalty.
They exceeded the allowed speed in the pit lane area, where the driver change is made, due to a problem with the limiter and, despite finishing ahead of Cristina and Loeb by nine seconds, they were third. That failure that cost them first place was also suffered by two other cars: Button's and Christine Giampaoli's Hispano Suiza. But both also saved the ballot and qualified for Sunday's Crazy Race, which will give the last ticket to the Final and in which the Andretti team will also be, who made half Q1 with a blown wheel.
The three remaining cars were definitely out of the fight for victory, and the Veloce will not be able to compete any more. Sarrazin had a hit in Q1, he damaged the roll cage and they cannot repair it (they would have to change the entire chassis). The Cupra with which Hurtgen suffered the worst accident of the day with almost five laps of the bell included and the Chip Ganassi, also with problems, remained in that rear group. This was the first day of Extreme E's life. Not bad to start with.
Photos from as.com