Cholo Simeone was the 'sports father' of Papu Gómez
In San Lorenzo and Catania. "I was a rebel and he made me grow," says the Sevilla player about the Atlético de Madrid coach, who wanted to sign him in 2013.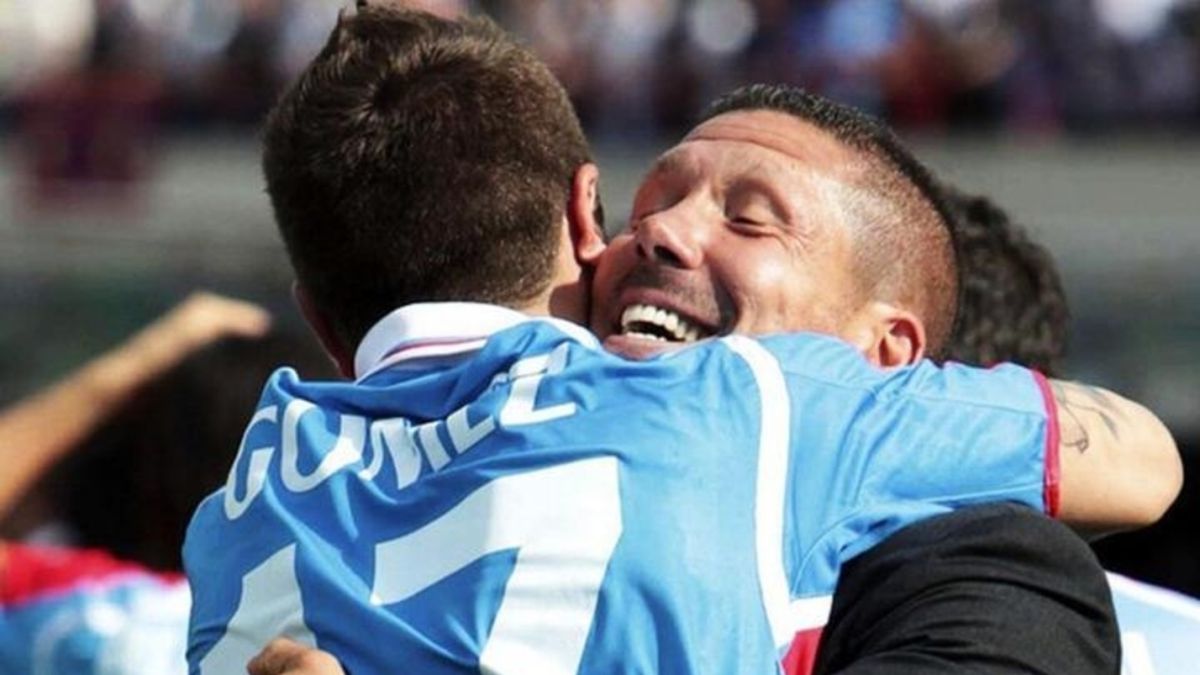 "I had Al Cholo (Simeone) in San Lorenzo (in Almagro) and in Catania. I was a bit rebellious, I played in another position ... I was 20 years old and I wanted to do things that I thought were right and they weren't. Cholo always told me how I would have to play when I arrived in Europe and we discussed it, and in the end they bought me in Italy. Then Simeone came to Catania and made me grow even more. His entire coaching staff are people I admire and who made me grow. " . This revealed Papu Gómez a few weeks ago, in his first interview as a Sevilla player. On Sunday they meet again at Sánchez Pizjuán during the League match between the Nervión team and Atlético.
The rojiblanco coach did something like a 'sports father' of the now Nervionense midfielder. He improved Papu's performance on and, surely, off the field as well. The footballer also affirms that Cholo tried to make him a mattress a few seasons ago. "Yes. Before I went to the Metalist in Ukraine (2013), Atlético del Cholo and Inter Milan wanted me. Atlético had no financial means and I wanted to die ...". 444 444
Simeone himself was a Sevilla midfielder during the 90s, just before joining Vicente Calderón to become one of the protagonists of the Double. "With Cholo we are united by work and mutual admiration. I am very happy with his present and the career he has made as a coach," says Papu about the man who changed his career and then the recent history of Atlético de Madrid. They will surely talk on Sunday on the Nervión pitch before and after having been rivals for 90 minutes.
Photos from as.com