Chacho's Milan or Larkin's Efes: Madrid's possible rivals in the quarterfinals
The white team will face the Italians if Bayern lose at the Palau Blaugrana and against the Turks if the Germans beat Barça.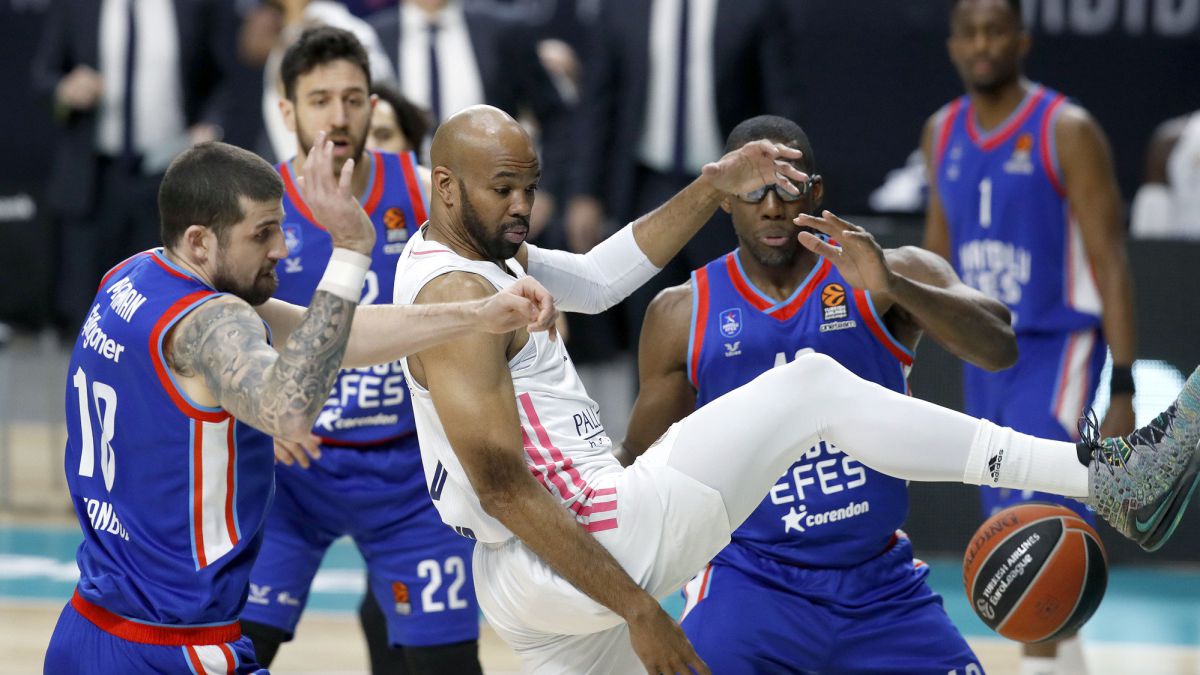 Real Madrid is already in the quarterfinals of the Euroleague. He beat Fenerbahçe in a game that he controlled from the first minute. The whites knew what to do and left nothing to chance. Solved the first question, there are two more: what will be his final position and, with it, who will be his rival. The playoff for the best of five games, yes, will be played with the home court factor against: three (at most) away from the WiZink Center and one or two in the Palace.
And it all depends on the Palau Blaugrana match between Barça and Bayern Munich after CSKA's victory against Asvel Villeurbanne. If the Germans lose at the Palau, the Whites will be fifth. His rival, the Armani Milan of Ettore Messina and Sergio Rodríguez. In the two games this season, Madrid lost both: 78-70 and 76-80.
If Bayern beat the Catalans, who are not at stake (they will be first, whatever happens), Real will end the regular season in sixth position. In that case, he would face the Anadolu Efes of Shane Larkin and Vasilije Micic, one of the great candidates to win the Euroleague this season. This season, a victory for each one: Laso's team won in Istanbul (65-73) and Ataman's team won at the WiZink Center (83-108) .
Photos from as.com