Castellón seeks to make the leap and Oviedo, permanence
Those of Garrido and Ziganda seek a victory that brings them closer to permanence. The Asturians, if they win, would be virtually saved.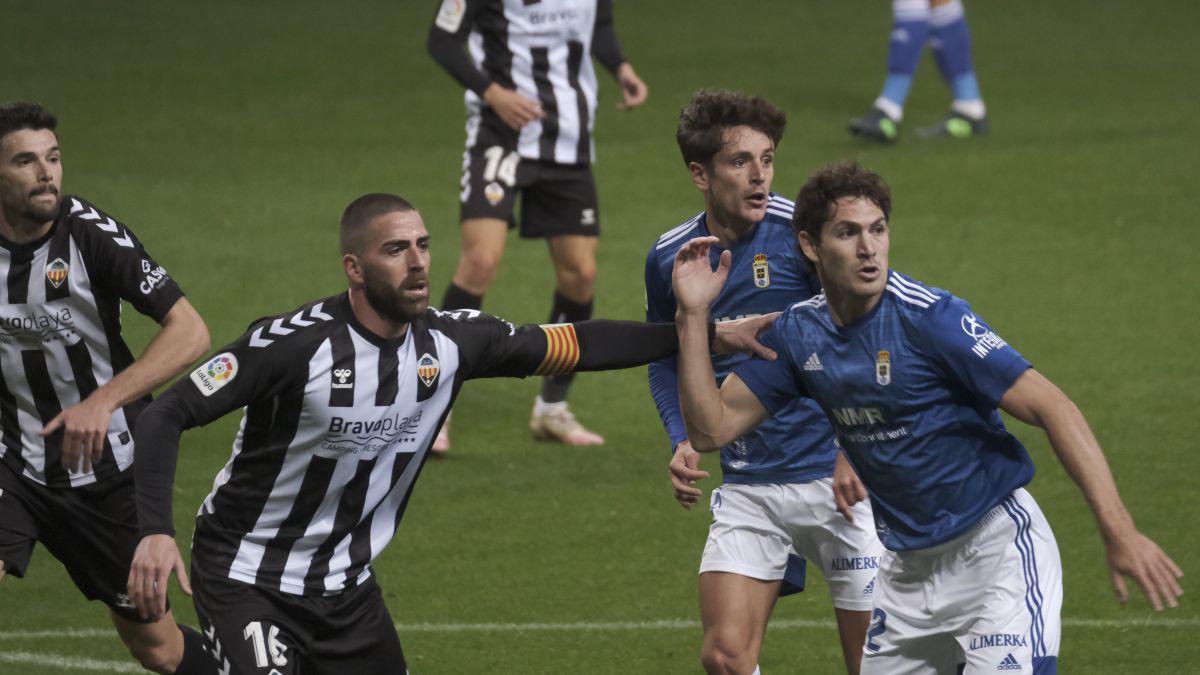 Almost without margin to digest the important victory of Castellón at the home of Albacete, which has shot them again from the relegation places, those of Juan Carlos Garrido receive a visit from Oviedo that marks the quiet zone of the classification. Scoring would lead both teams down the path of calm, but a loss can alter the roadmap of a team that does not want problems.
Castellón de Garrido is going through its best moment. The Albinegros have lost in only one game in the last seven games, which has allowed them to stick their heads out of the relegation places. The Valencian coach has found a line of action, which has come under his arm with good feelings and points to push the team to firmly believe in the goal.
For the match, Garrido recovers Iago Indias, sanctioned against Albacete for his expulsion against Espanyol, and Marc Castells, recovered from his injury. While César Díaz, Juanto Ortuño and Eneko Satrústegui are casualties.
With 39 points in the suitcase, Oviedo is advancing through the middle of the table with an important objective in sight: to close its tenure for one more year in Second. It is not the most ambitious goal of an institution with a history but it is an important step for the stability of the club.
A triumph in the Castellón field would leave salvation within reach. In favor of the blue ones, the comfortable mattress with which it travels. On the contrary, that the team has shown signs of exhaustion in recent weeks and is still too far from the positions of honor in the table.
For the clash against Castellón, Ziganda will once again shake his team, with the return of the most common. Important men like Grippo, Nahuel or Sangalli will regain their place in the eleven after the Alcorcón experiment that only came out halfway. Blanco Leschuk is another of those who could return to the starting team.
The Blues travel with the aim of looking for the three points to face the end of the season calmly and face the project for the next year with the best prospects.

Photos from as.com