Casademont Zaragoza takes out a ticket for the final to eight
The Aragonese do not wait for the last day to secure qualification and will be in the final phase for the second consecutive year.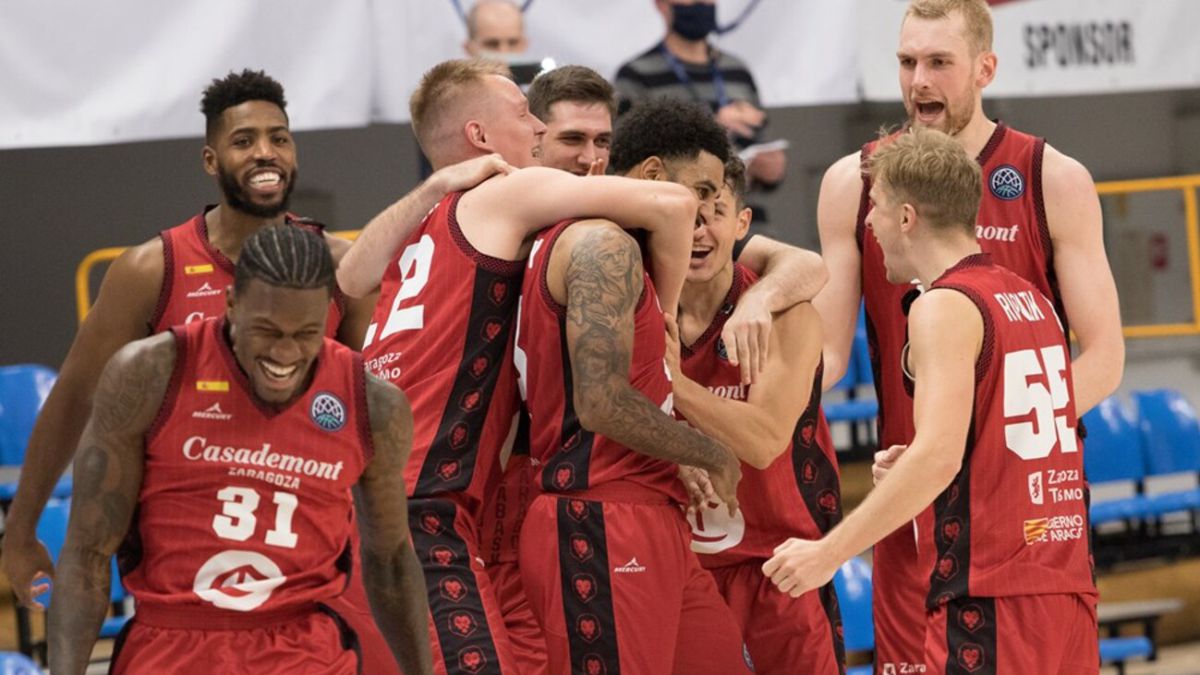 The Casademont Zaragoza won a ticket for the second consecutive year for the "Final to Eight" of the Champions League, which is their great goal this season, after defeating ERA Nymburk with great clarity (90-71). The Aragonese did not want to wait for the last day that still remains to be played to ensure their classification and forcefully beat a Czech team that remained undefeated after having played three games, one less than Casademont.
Sergio Hernández's men, in general, knew how to maintain the defensive tone they offered last Tuesday against Dinamo Sassari, especially from the second half, to finish off the task in attack with their usual speed game and many possessions. The "rojillo" team started the game again as it did last Tuesday against Dinamo Sassari, quite confused behind and failed in attack, a circumstance that his rival, more focused, took advantage of to finish the first set six up (16-22) .
In the second, things improved for the hands, mainly because the defensive intensity increased and although at times balls were recovered causing failures with a lot of activity, in others the changes were made late and allowed his rival to score easily and stay ahead in the electronic . However, the improvement in attack by Sergio Hernández's team allowed him, at least, to start closing the gap. This was joined by a greater commitment behind closing the rebound and causing losses in Nymburk, which resulted in Casademont Zaragoza turning the scoreboard, with a good contribution from the men on the bench, to reach the break with a slight advantage (45-40) .
The brilliant local start after the return of the dressing rooms put him eight up but the rebound problems, and returning to the individual game against the Czech zone, put them at three (52-40, m.28), but a better reading of the visiting defense allowed him to raise the lead to seven at the end of the third quarter (61-54) which gave him more air. With the confidence of the advantage acquired, the Aragonese team scored a partial of 20-6 in the first five minutes of the last act to leave the electronic at 81-60. The advantage acquired in record time decided the fate of the match because his rival lowered his arms and decided to save his strength for the last game of the league.

Photos from as.com