Butarque wants to purge his sins on 'reillusion Sunday'
Leganés shakes the discourse of hope after his last setbacks as a stranger and at home. Sabadell threatens with a Stoichkov thrown.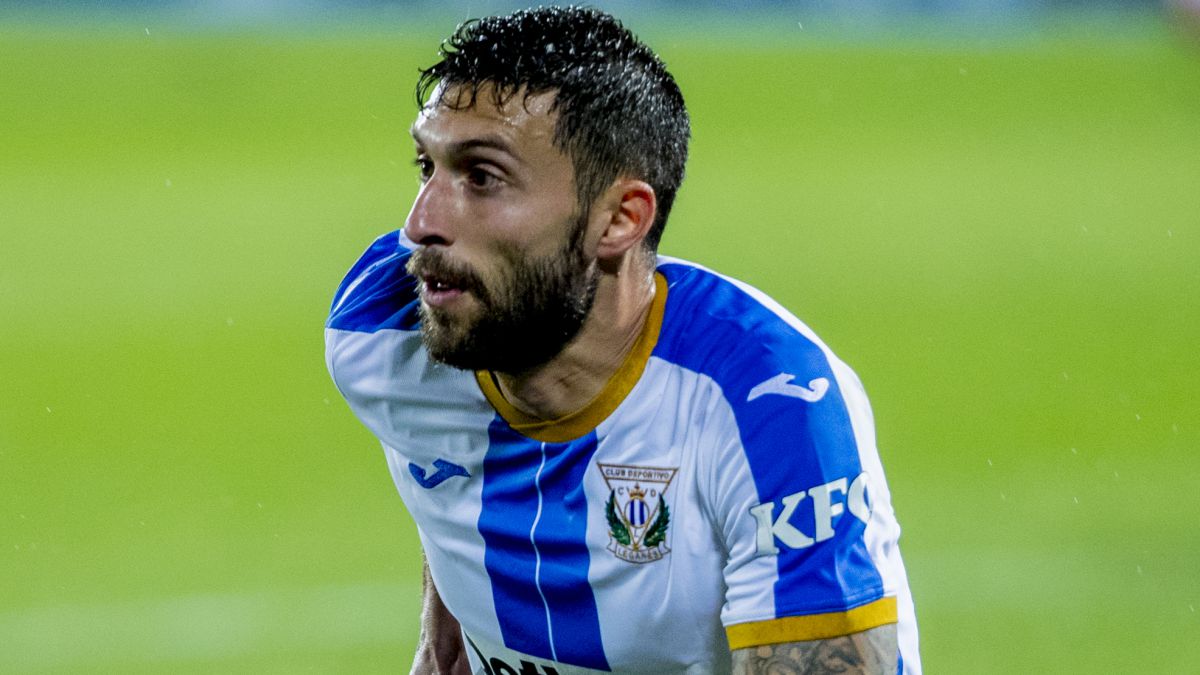 Butarque wakes up today on Easter Sunday ready to receive Sabadell (follow the game live on AS.com) and fed up with so much penance. The last two outside stumbling blocks for Leganés (draw in Almería, defeat in Mallorca) added to the last two stumbling blocks in this once fortress (draw against Castellón, defeat against Fuenlabrada) are an excessive sin for a squad molded in search of glorious heights . The divine path is not yet closed, but Garitano and his team intuit that the ascent can only be achieved through the via crucis of the play-off. Blessed glory, to get it.
"If a play-off is not exciting in Leganés, we are going badly," the cucumber coach proclaimed yesterday, recalling that to the south of the capital they are not a wealthy elite, but proletarians of the effort. A team that enjoys tightening the sackcloth of utopia, the one that provides pleasure only if it suffers. With work and sacrifice. "We are among the best. You have to enjoy it," he claimed his family and also his fans.
The press room was more than ever the Messiah's pulpit in a faith-charged homily. Also optimistic based on good news. Like the returns of Silva and Tarín and that of Rubén Pérez, after his sanction. With only Miquel, Avilés and Palencia as absences (the latter due to the accumulation of cards), Garitano will once again be able to rearm a team without the burdens that the infirmary had caused him in the last games. It remains to be seen if he will abandon the defense of three centrals or if he will revolutionize the eleven after barely having 48 hours to prepare for this match in which winning is a sacred commandment before another complex exit: that of Cornellá against Espanyol.
Stoichkov, sinner of the goal
Just 21 kilometers from the parakeet temple inhabits a Sabadell that was already a cucumber nightmare in the first round. In Nova Creu Alta, Leganés overwhelmed their rival and ended up losing (1-0). "We had a small dose of luck," Hidalgo recalled yesterday about the game. The victory came with both Stoichkov, a recurring sinner of the goal that reaches Butarque enrachado after his last double. The man from Cádiz wants to continue making the chess players dream of salvation.
The last two Catalan results (victory against Lugo, draw against Girona) are fuel for hope, but not for conformity. "Here everyone is playing a lot. We have seen in these two days that it is difficult to win," insisted Hidalgo, who could make changes in the eleven. Recover Cornud, he has already served his sanction, and could also count on Coch and Juan Hernández. Both are already in the final phase of their recovery. They may be on the list, but they will hardly play this duel for hope and faith. Butarque wakes up on Resurrection Sunday… and re-illusion.
As to follow Leganés:
Borja Bastón. The forward is not having a goalscoring rhythm that he would like, but his delivery is an example of what Garitano likes.As to follow Sabadell:
Mackay. The goalkeeper has to be key in the final stretch of the championship. It is the goal that makes the most stops in the competition.
Claves Leganés
Mentality: The latest setbacks have made the dressing room have too many doubts. Not breaking your faith will be key.
Leadership: Leganés does not have a recognizable goal leader who puts the weight of the team on his back. Finding it will be vital.Claves Sabadell
Moment: Sabadell chains a victory and an emapte against Lugo and Girona. I want to extend the streak without losing to Leganés.
Aiming: With Stoichkov in a good moment, the changes in attack have allowed Sabadell to find their way to goal more assiduously.
Photos from as.com