Borghesi, after her expulsion in Flanders for throwing away a jerrycan: "I feel like a criminal"
The Italian cyclist was disqualified for throwing a bottle outside the permitted zones, as happened with Michael Schär during the men's event of the Tour of Flanders.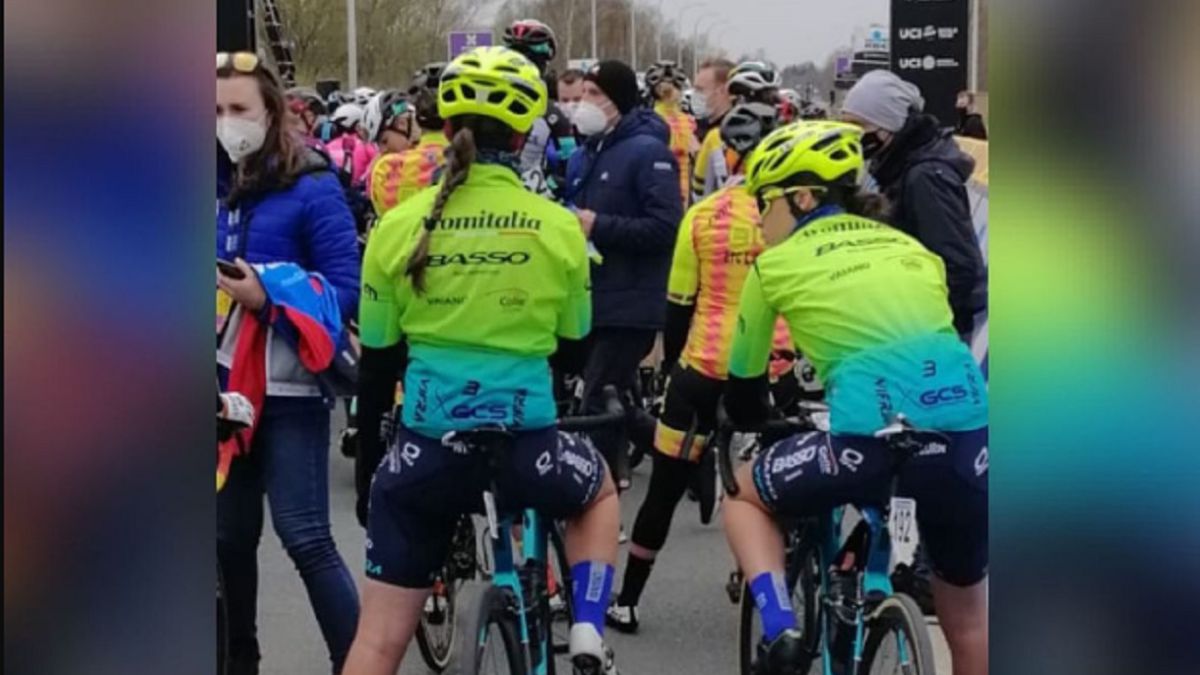 The new UCI rule on the areas to throw cans and other food wrappers or gels that cyclists consume during each race continues to generate controversy. And it is that Michael Schär was not the only cyclist disqualified last Sunday in the Tour of Flanders for giving a bottle to some fans outside the areas defined for it.
In the women's race, the Italian Aromitalia - Basso Bikes cyclist Letizia Borghesi was disqualified for the same reason in the final stage of the race for throwing a bottle outside the designated areas.
Borghesi herself described what happened on her Instagram account and acknowledged her mistake, although she regrets that her expulsion occurred in the final stage of her career when she was among the top thirty. "Yesterday at the Tour of Flanders I was disqualified for throwing a jerrycan outside the permitted zones after the new UCI rules came into force. I was wrong and I am very sorry for what happened, but at the end of a race as tough as this (I was in position 30), when you go to 110% and you are spending all the energy you have left, it is not thought so clearly. They had explained the rules well, but the gesture I made, that until March 31 to it was normal for us, it came to me automatically. "However, Borghesi criticized the rigor with which the new UCI regulations were applied and the excessive punishment that was imposed when there are other more serious things that are not punished, in addition to regretting the fact that children can no longer collect their drums throughout the tour. "I also think that disqualification is an excessive punishment and the fine they gave me is even more so, since I would not earn that money even if I had won the Tour of Flanders. By this unconscious gesture they made me feel like a criminal and I think that Much more serious things happen than this that should be punished. Drums do not pollute because children and fans collect them and I think seeing a child's smile when picking up a drum on the side of the road is priceless. With this new rule we will see less smiles and this is not good for cycling. Regarding the wraps and gels, I do agree that they should not be thrown into the environment. That said, I apologize for violating the new rule and it will surely not be repeated what happened ".
Photos from as.com