Benzema: "Messi is the player who does everything at Barça"
The French player spoke with LaLiga in the preview of the match between Real Madrid and Barcelona: "The classic is the best game in the world and not only for me, for everyone."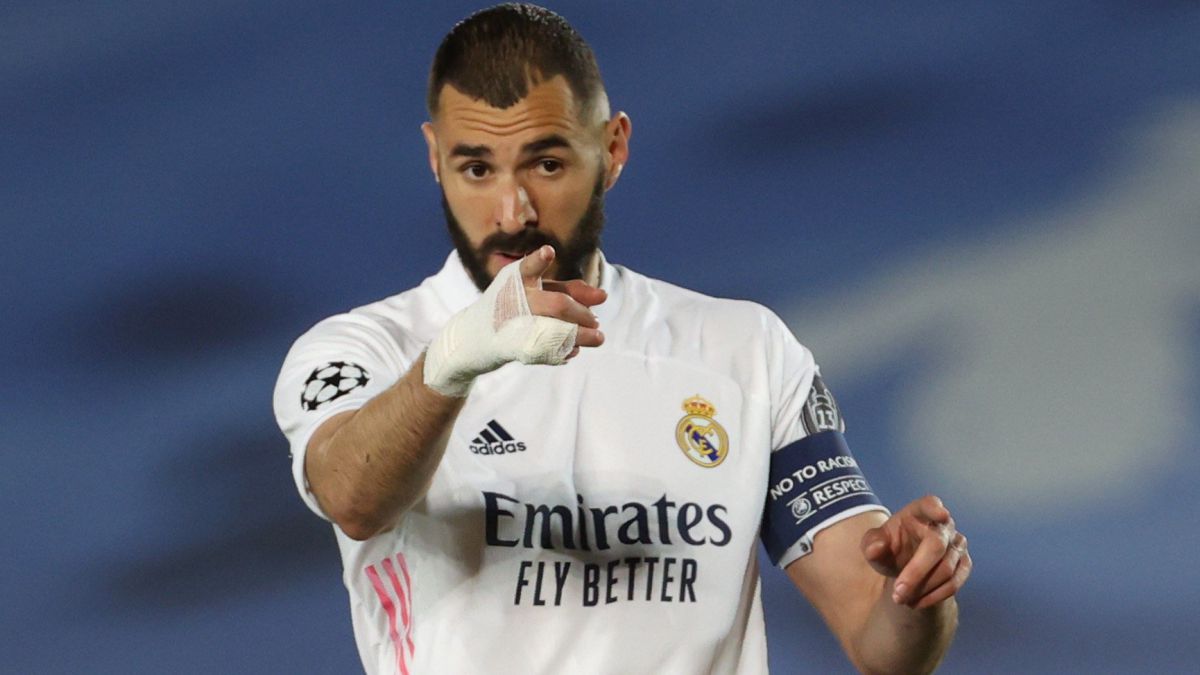 Karim Benzema, Real Madrid forward, said this Wednesday, a day after the victory against Liverpool in the Champions League (3-1), that the classic between the Whites and Barcelona, which will have a new chapter next Saturday, "it is the best game in the world" and that they face it "as a final". "The classic for me is the best game in the world and not just for me, for everyone, because they are two teams that have a lot of history and it is always a very important game," said the Frenchman in statements to LaLiga.
"As always it will be a difficult game against a team that likes to have the ball. We also like to have it. It will be played in the middle and as in the first leg we will enter the field to win because it is a final for us "he added. Benzema believes that Barcelona will go for possession and seek the imbalance with Argentine Lionel Messi. "They always have possession, they have a good goalkeeper and Messi, the player who does everything for Barcelona. We have to take care of ourselves because he is very dangerous," he warned.
Karim is on track to sign the highest-scoring season of his career. He wants to help Real Madrid with goals in the classic, but stressed that the most important thing is to win the game to fight for the league title. "I do not know if it is my best season, every year I start from zero and I want to improve the previous one. Now I am on a scoring streak and if I can continue, with work to help my team win points and games, I will. The important thing is to win, "he stressed. "I feel free on the field, I do what I want, I help the team at the beginning of the play, I finish it. There are games left and this League will be decided at the end. It is very difficult, but we have to enter the field every game as if it were a final ", he sentenced.
Photos from as.com