Baxi Manresa hits Retabet Bilbao hard
The Catalans took the Miribilla duel after scoring 108 points. Sima and Eatherton, the top scorers for the visitors with 21 points.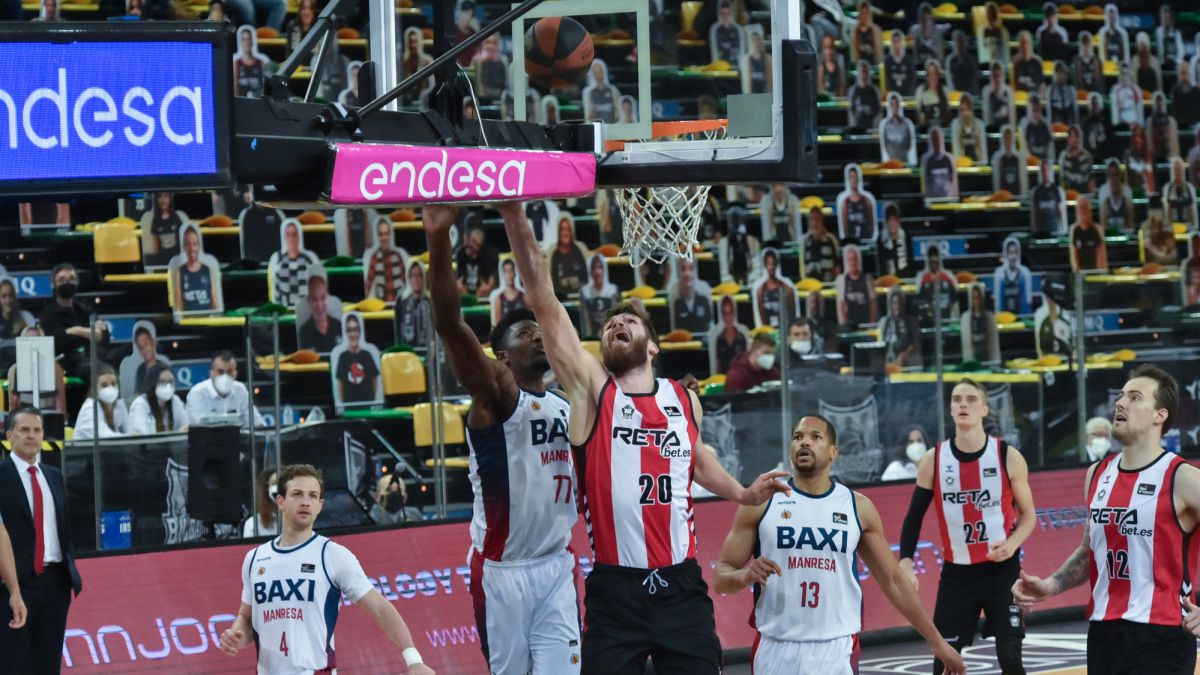 Baxi Manresa took the victory in Miribilla (96-108) because they had an impressive offensive production. At halftime he had already 58 points and was in a projection of 116 at the end of the commitment. In addition, the Catalans distributed 27 assists. Effervescence.
Bilbao Basket, who wore red and white in tribute to Athletic, had the withdrawal of Rigo and discarded Kulboka. Those from Bagès traveled to the capital of Biscay without Dani Pérez and with the real dream of getting one more season in Europe.
The duel began unleashed (tie at 12 in 4 minutes). The attacks humiliated the defenses. Hakanson was the local enforcer and Ferrari the visitors. In a few minutes, Sima joined the party. Janning's triple made it 16-26 in the final stretch of the first quarter but Jenkins made several triples and closed the gap.
By minute 14, the light was already showing 35-40. Hinrichs and Eatherton went into halftime as top scorers at halftime with 11 points each. Jenkins was left without a score in the second period and his team noticed.
Pedro Martínez's team had 74 points in the 25th minute and were already leading by 17 points. He defended, rebounded, scored from the outside and from the inside. And that Retabet was not one-armed in offensive production either (60 points with 3 minutes to go before the end of the third quarter). The exchange of blows was continuous and the defenses barely had prominence. It seemed like an All Star Game more than an Endesa League match.
There is a statistic that indicates that Baxi are unable to win if they do not reach 80 points, but that problem was overcome in the 27th minute. They still had 13 left to like. But he was confident and Retabet got 10 behind with 71-81 on 29. Few relaxations if they wanted to close the afternoon smiling. A technique to Mumbrú well used by the Catalans left the third quarter in 71-86.
Very comfortable, in theory, for the Catalans and a Tourmalet for the Basques. Nothing is further from the truth because the men in black started very well in the last period and got to 5 with 81-86. But a final arreón of the Catalans, of course based on triples, closed the game definitively in favor of Pedro Martínez's team.
The small scoring jam for Baxi at the beginning of the final quarter avoided a scandal and a true record figure. And that in minute 37, the thing was 90-100. Balvin, Sima and Eatherton were the most effective in Miribilla's evening duel.
Photos from as.com