Barty: "If I lose or win in Miami, it won't affect my day."
The Australian is calm before the final of the tournament, in which she will face the Canadian Andreescu. "It is an exciting opportunity."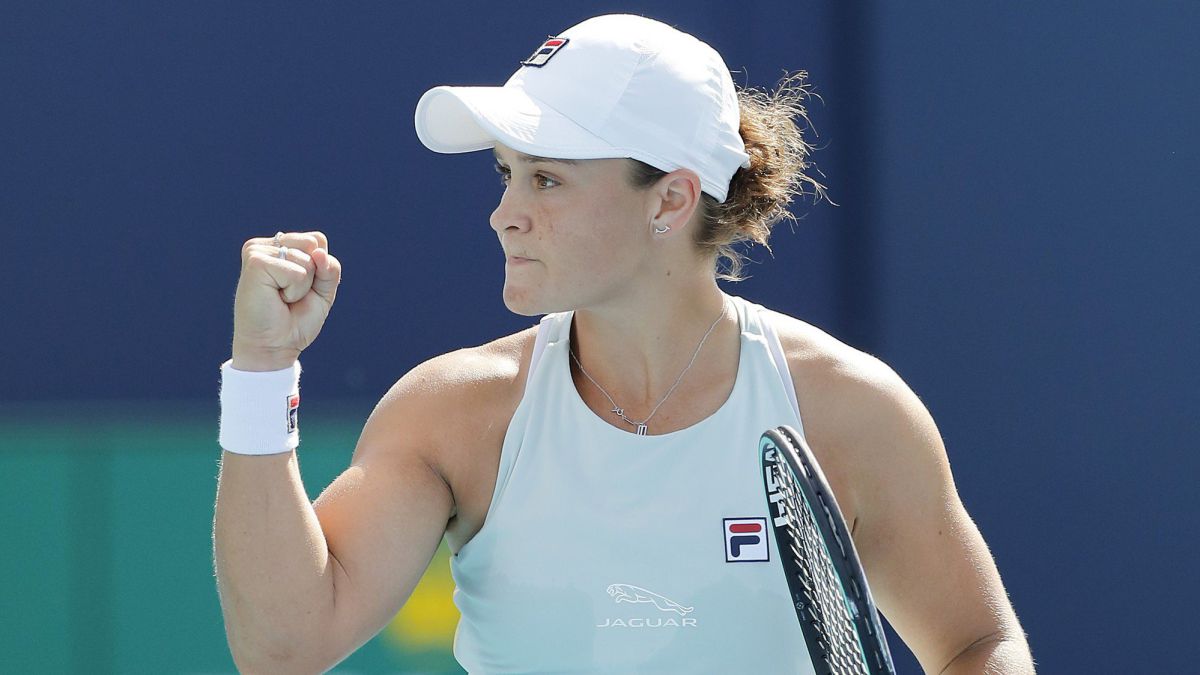 Ashleigh Barty is calm before the final of the Masters 1,000 in Miami, which will be played this Saturday (19:00) against the Canadian Bianca Andreescu. Barty has already accumulated 11 victories in a row in the tournament, as he lifted the title in 2019 and after the 2020 break, in which it was not played due to the pandemic, he has returned to stand in the last game."It is very exciting. In each tournament, what you always want is to go far and take the title. It is an exciting opportunity to be able to play another final in Miami," he said at the press conference prior to the crash. Asked about the changes she sees in this edition marked by the coronavirus compared to the one she won in 2019, before the pathogen broke into our lives, she stated that there are "many." "This year the conditions have been much tougher. It has been quite hot. On a physical level the tournament has been more demanding. Last year I remember a lot of rain and delay in the games, with several interruptions. Yes I think my level has been maintained just as good and very consistent ".
If she had to highlight one aspect of her game at this point in her career, the world's number one would go for "calm." "Knowing that, in the end, everything will be fine. That I lose or win that will not affect my day. It is disappointing to lose, of course, and I try to win and be the biggest competitor, but I am clear that the sun is going to rise. yes or yes the next day. " As for his rival, he says he does not know her well: "I have never played with her before. In fact, I have not practiced with her. It would be something new for both of them. Once again, she has shown that she has the tennis and the physique to win big. tournaments ".
Photos from as.com