Jamie Carragher compared the Arsenal forward to the team's former midfielder and considers he is being "lazy, at times," this season.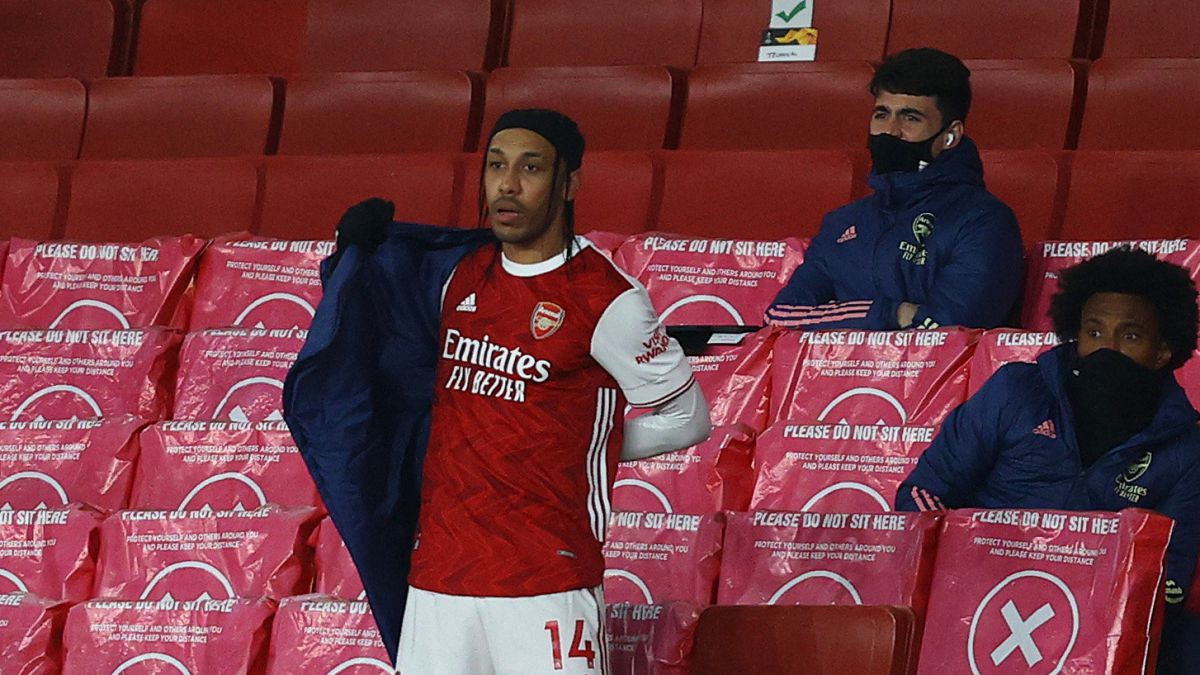 "I want to make a team around Aubameyang", said Mikel Arteta last August. At that time, the Gabonese had just signed a double against Chelsea that was worth the FA Cup. Later, he would become one of the highest paid players in the Premier, sharing second place on the podium (De Gea was first) with Mesut Özil . At that time, no one doubted this renewal, as the forward was one of the most established stars on the football planet.
It was, in the past, since this season it is not performing at the level we were used to. The numbers are not bad, 14 goals between all competitions. Of course, in 32 games, with only nine of them in the Premier, far from the top positions that he always occupied in the past. Doubts about his performance are nothing new (Gary Neville called the partnership he formed with Lacazette, Pépé and Arteta a "little mafia") and now it is Jamie Carragher, Liverpool legend and now a regular television analyst, who charges against him. 31-year-old battering ram.
"He's a superstar, if you want to call him that," the former Sky Sports center began. "But I think his performances this season are being ... what word would he use? Lazy, sometimes. I don't care how many goals he scores. He has won Golden Boots (Premier's top scorer) in the past. But He is a player right now who, if he does not do a goal, contributes absolutely nothing to the team and that is a big problem, "he continued.
"I saw him last week against West Ham and four or five other times this year and I thought, 'I need more of you' (...). He was late to the North London derby (against Tottenham) and the coach made a great decision (to sit him down) and it paid off. I expect a reaction from him. When he plays during the week he fails a good number of times and is not one of the best in the Europa League ... ", adds the now commentator.
Concern at Arsenal
In addition, he compares his situation with the player whose salary he was equated with in the last renewal, Mesut Özil, already in the ranks of Fenerbahçe. "I think there must be great concern at Arsenal and Mikel Arteta that they may be facing another situation like Mesut Özil, in which they give someone a great contract and it is not justified (by performance). What it produces At the moment it is very far from what would be good enough for him in terms of investment made and potential as a player, "he concluded.
Carragher has had no mercy with some Arsenal players, whom he points to as guilty of the bad moment of the team. In particular, he doubts about some incorporations and points to Nicolas Pépé. "The problem with him is not his price or his age, in reality he is not good enough and never will be, so Arsenal must do without him and save money," he harshly sentenced. On Odegaard, on the other hand, he has no doubts. "It has been a revelation, he is someone you must bet on and get his stay permanently," he says.
Photos from as.com