ATP Montecarlo: players, favorites and absences
Nadal aims to be the big favorite on the clay of Monte Carlo. His eleven titles endorse him. Djokovic, the other big favorite. Federer and Thiem will not be there.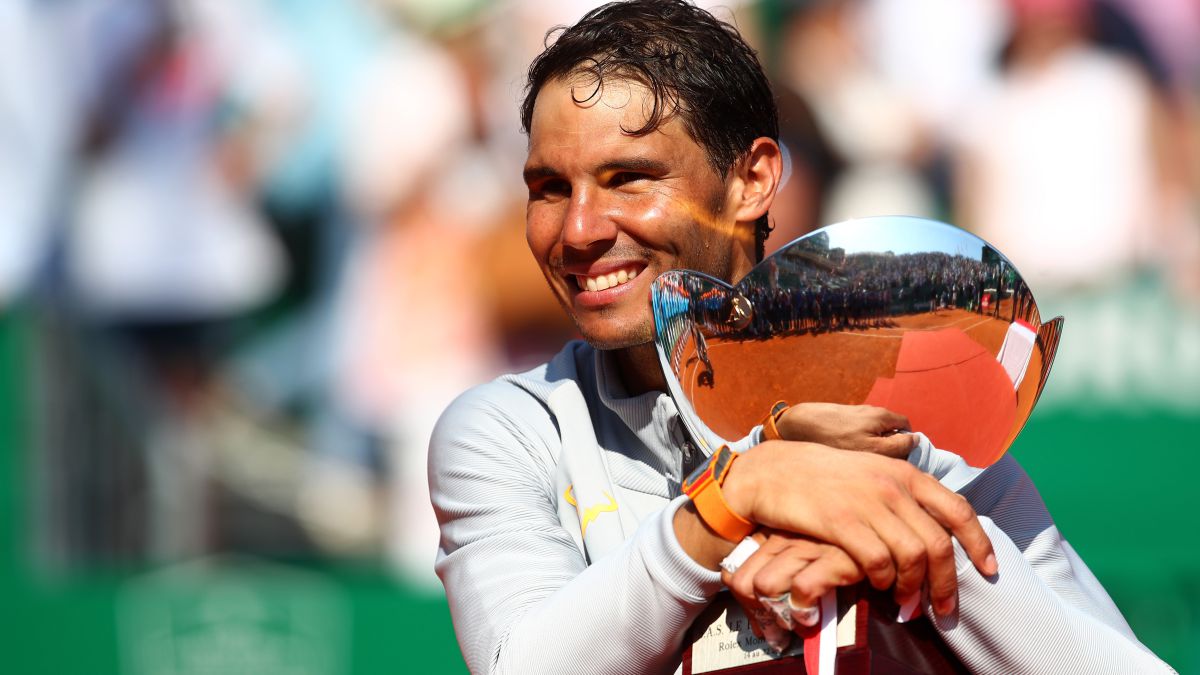 All eyes will be on Rafael Nadal at the Monte-Carlo Country Club this week as he begins his clay-court campaign for a 12th Rolex Monte-Carlo Masters crown that further extends his record. Over the last 15 years, the Spanish superstar has largely dominated every European tour on slow courts, and it is in the Principality that, most of the time, he has left an early mark on his rivals. Nadal has won 71 of his 76 Monte Carlo matches, including an Open Era record, eight consecutive titles from 2005 to 2012 and another three crowns from 2016 to 2018.
We review the other main favorites for the title with the Balearic in a special collected by the ATP:
Novak Djokovic - Best Monte Carlo Performance: Champion 2013 & 2015
Memories of how quickly Nadal dismantled the world's number one game in the 2020 Roland Garros final may linger, but Monte Carlo resident Djokovic is also notoriously strong in the Principality. The Serbian superstar picked up the titles of 2013 and 2015, when he beat Nadal in the final and semi-finals respectively, and comes to this year's edition rested after capturing a record ninth Australian Open title in February.
Djokovic and Nadal have met 25 times in the dust in their legendary 56-game rivalry, which Djokovic leads 29-27, but Nadal holds an 18-7 advantage in their ground matches that include four games in Monte Carlo. Nadal, who beat Djokovic in the 2009 and 2012 Monte Carlo finals, has won his last four matches on clay (Madrid 2017, Rome 2018 and 2019 and Roland Garros 2020).
Daniil Medvedev - Best Monte Carlo Performance: Semifinals 2019
With a career record of 10-18 (.357) on dust, it can be said that Medvedev has yet to find his slow-court feet. But the Russian, who also resides in Monte Carlo, proved by beating Djokovic on his way to the 2019 semi-finals that he is capable of putting on great performances on the surface. As Nadal leads Medvedev 3-1 in their matchups, they have never met before on clay courts.
Stefanos Tsitsipas - Best Monte Carlo Performance: third round in 2019
The Greek star rallied from two sets to nil against Nadal in a 3-6, 2-6, 7-6 (4), 6-4, 7-5 quarterfinal victory at the Australian Open in February, which marked his first win over the Spaniard since the 2019 Mutua Madrid Open semifinals. That day, Tsitsipas won 6-4, 2-6, 6-3 and the 22-year-old can imagine his chances of beating Nadal again. , so early in the powder tour, if the opportunity arises in Monte Carlo.
Diego Schwartzman - Best Monte Carlo Performance: Quarters in 2017
The Argentine, who will participate in Monte Carlo for the fifth time next week, will aim to build on his memories of beating Nadal en route to his first Masters 1000 final in September last year at the Internazionali BNL d'Italia. Schwartzman entered Rome with a 0-9 record against Nadal, but held on to triumph 6-2, 7-5 in the quarterfinals.
Fabio Fognini - Best Monte Carlo Performance: 2019 Champion
In his prime, the 33-year-old Italian can beat anyone, particularly in dust, a surface where he has recorded nine of his 15 victories against Top 10 players. Fognini, world No. 18, will try to retain his Rolex Monte crown -Carlo Masters 2019 next week, he will not fear Nadal, having won three of his nine matches on clay.
Notable absences
The non-participation of Roger Federer, who continues with his Paulitan return to the slopes after more than a year off, and the loss of Dominic Thiem, an expert on clay, are two of the main absences in Monte Carlo. It should be noted other names that will not be from the game such as Denis Shapovalov, Stan Wawrinka and Kei Nishikori.
Photos from as.com