Asensio promises more: "We will see better games and more goals"
The Mallorcan spoke in Movistar + after finishing the game: "Now the goals are coming in, before they went to the post and they didn't go in".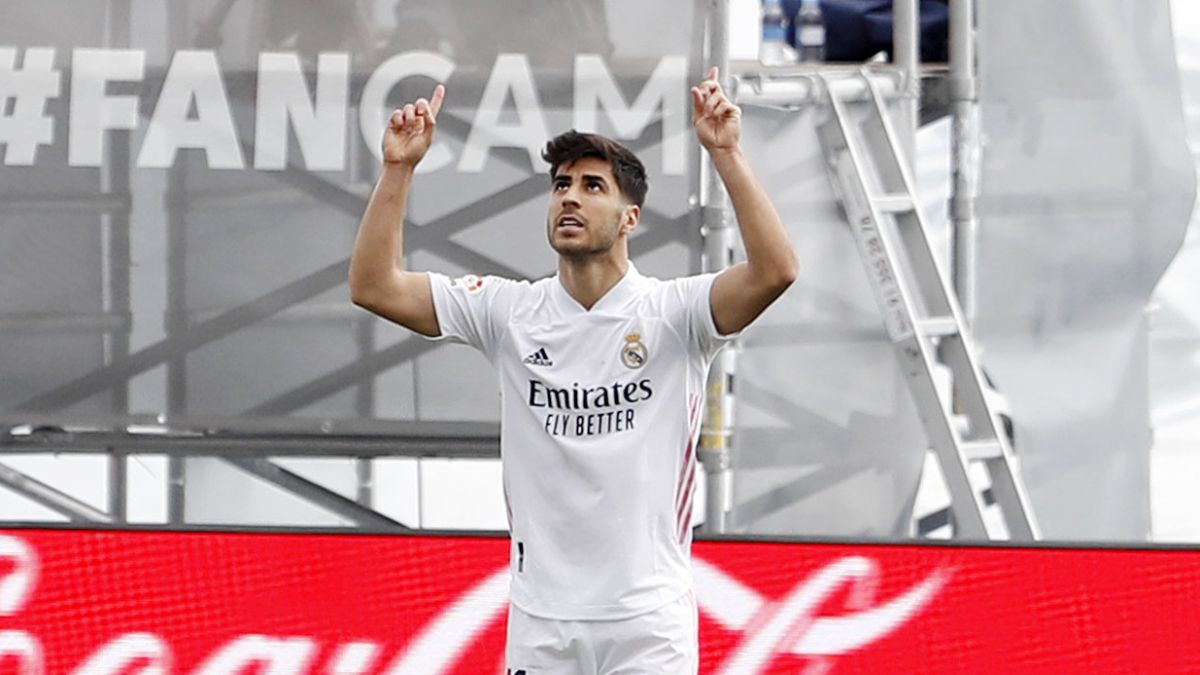 Important victory for the team ... We knew that this game was the most important, we came out of it winning to get a good feeling. We played a good game, we wanted to do it and that's how it was. And we get the three points, the most important thing.Madrid dominated a lot in the first half, the goal could come before.We had chances to finish in a better way, but in the end we played a good game, we played many chances, that's the important thing. It was in the end a quiet game in general, I think we won well. And you score for the third game in a row. Is it claimed? That's what I work for, to wait for the moment and when it comes, take advantage of it. Now the goals are entering, before they went to the post and did not enter. Happy with the goals and with contributing to the team, now to continue working for the most important part of the season. Will Asensio be finally seen before the injury?I'm fine, everything takes a process, I'm feeling very well and we'll see better games and more goals. Now, Liverpool and El Clásico ... 444 444We faced a very important week, the vital thing was to win today, now Liverpool and then Barcelona. They are demanding rivals, you have to be up to the task like the Real Madrid that we are. They will do it with many casualties: Ramos, Hazard, Valverde ... 444 444This season there are a lot of injuries, we have overcome in a good way as a team. To continue with this mentality, we can all contribute. For that we are a team. Courtois: "I almost scored an own goal; I reacted in time"
Eleventh victory in a row: "Good feelings, very good first half and we were able to score more goals. Second half in the same line, but Eibar with wind and balls lengths it was a bit difficult for us but we got the second goal. We are going with confidence on Tuesday "
Eibar pressed: "They put the second striker, they with Kike and Enrich were looking for long balls but we solved well and we won."
Saving stops: "I almost got one on my own. A pass from Lucas and with the wind, he picked up speed and left me, but thank goodness I reacted on time. Without doing miracles but important clean sheet"
Fight for LaLIga and the Champions League: "We have fought all season to get to April where everything is played. Winning today puts pressure on Atlético and Barcelona. In April everything is played and everything is decided, hopefully we will continue winning."

Photos from as.com