Arsenal kneels against racism ... And Slavia refuse
The Czech team refused to kneel, as Arsenal did, in a cause that supports the fight against racism, in favor of its player Kudela, sanctioned for an alleged racist insult.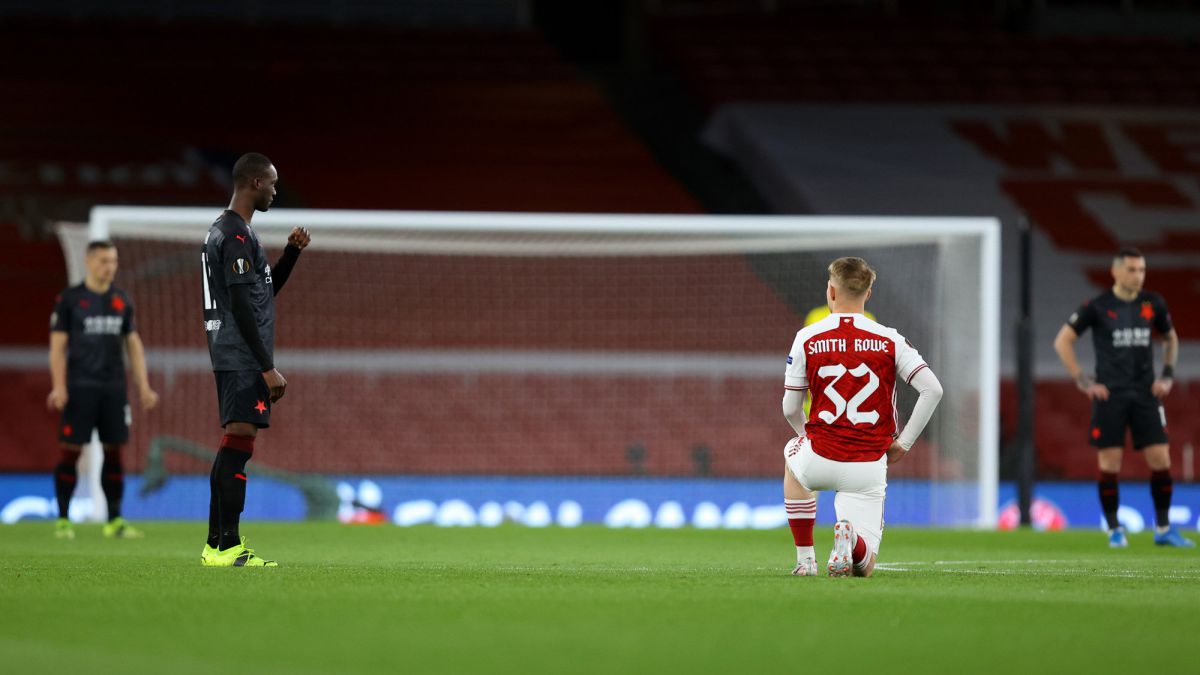 It is already common to see, especially in English teams, see how they kneel right at the opening whistle of each game. This is a gesture of support for the fight against racism, which became fashionable in the Premier League following the assassination of the American George Floyd, which took place in May 2020. Therefore, unsurprisingly, Arsenal followed "protocol", and as soon as Andreas Ekberg blew his whistle, the Gunners followed tradition.
However, Slavia Prague, their rival in these quarter-finals of the Europa League, refused to kneel. As they point out, it is a sign of support for their footballer Ondrej Kudela. And it is that, the central was sanctioned by the UEFA with a party by an alleged racist insult. This took place during the round of 16 against Scottish Rangers. The club even advised him not to travel with the rest of the expedition in case he might have a problem with the authorities.
In the 86th minute of the game, a double kick from Kamara and Zungu resulted in a foul for the Czechs. At that moment, Kudela approached the Finnish footballer to whisper something to him. Immediately afterwards, both players of the Scottish team revolted and began to accuse him of being a racist, while the Slavia footballer left the scene.
After the match, Kudela took the opportunity to deny the racist insult, stating that what he really said to Kamara was "you're a fucking uncle." In turn, Steve Gerrard, Liverpool legend and currently Rangers coach, expressed his disappointment and anger at what happened. "I'm pissed off, I know Glen (Kamara) and I trust him 100%," said the Englishman. Days later, UEFA made official the sanction of a match for the Czech player, after they opened an investigation by an ethics and discipline inspector.
Photos from as.com