"Neymar and Ronaldinho have everything, but they don't give themselves enough"
Ludovic Giuly compares both Brazilians 'tens' on Telefoot, praising their talent, but focusing on their ability to work.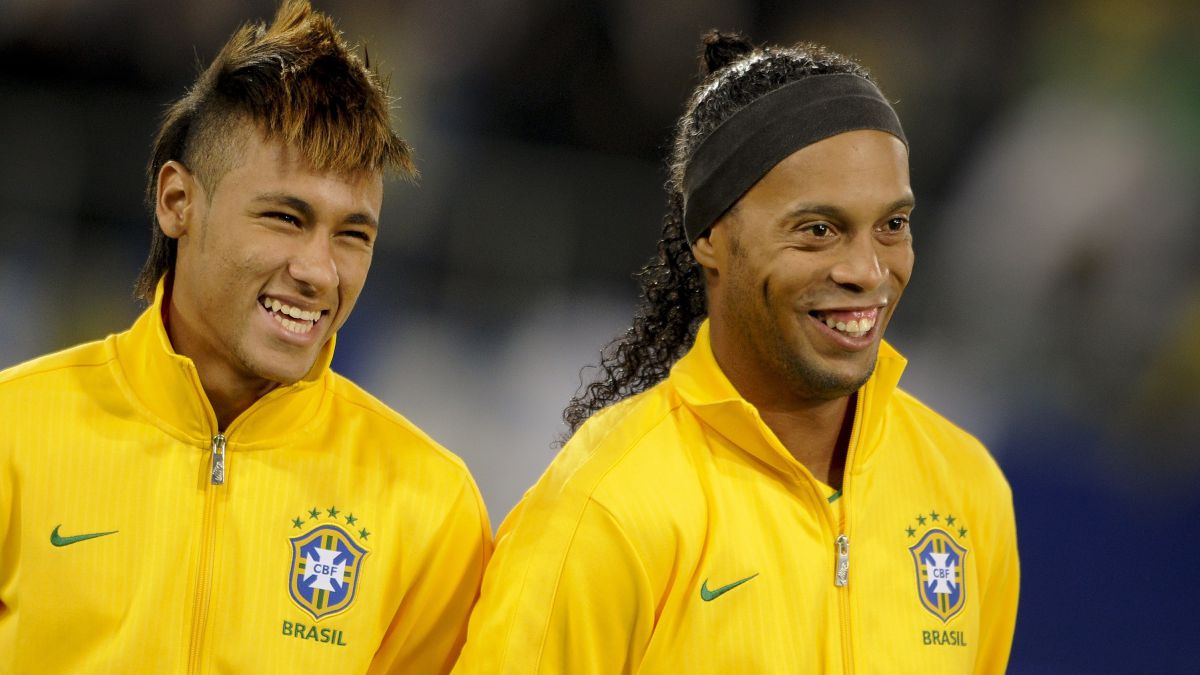 Two 'tens'. Two Brazilians and two stars who passed through Paris Saint-Germain and Barcelona. Lovers and friends with the ball, which they move at will to unhinge rivals and display a superlative talent for football. Ronaldinho and Neymar Jr have in common a lot of things as footballers, more than what fits on this list. Also a certain hedonistic point that led Giuly, former partner of 'Ronnie', to compare them on Telefoot.
"They are two races that can be compared. They have it all, but they do not give themselves enough to reach their highest level," says the French winger, who lived a successful time with Ronaldinho as leader in Can Barça.
Thus, Giuly assures that both have "the same nature" and that they would be able to be "the best for ten years instead of two". A case that the Frenchman knew first-hand and believes that it is being repeated with Neymar.
The 10th of Paris Saint-Germain experienced a new controversy this week when he was sent off for a double yellow when he slapped André and for a push to Djalo at the end of the match against Lille. According to Le Parisien, the sanction could be worse than the usual suspension match if the Competition Committee understands that there was an "attempted coup" on either of the two occasions and also, for being a repeat offender in this type of attitudes and behaviors on green after what happened with Álvaro González, Marseille central defender, at the beginning of the season.After this defeat and with the absence of Neymar during one or more games, Paris Saint-Germain will have to play the French League in which they are second after the three points that Lille scratched this past day. The title is on a fist.
Photos from as.com