Anadolu Efes: the Turkish ogre crosses Madrid's path
Efes will be the Whites' rival in the quarterfinals. A fearsome team, a clear contender for the title, with Larkin and Micic at the helm but with almost infinite resources.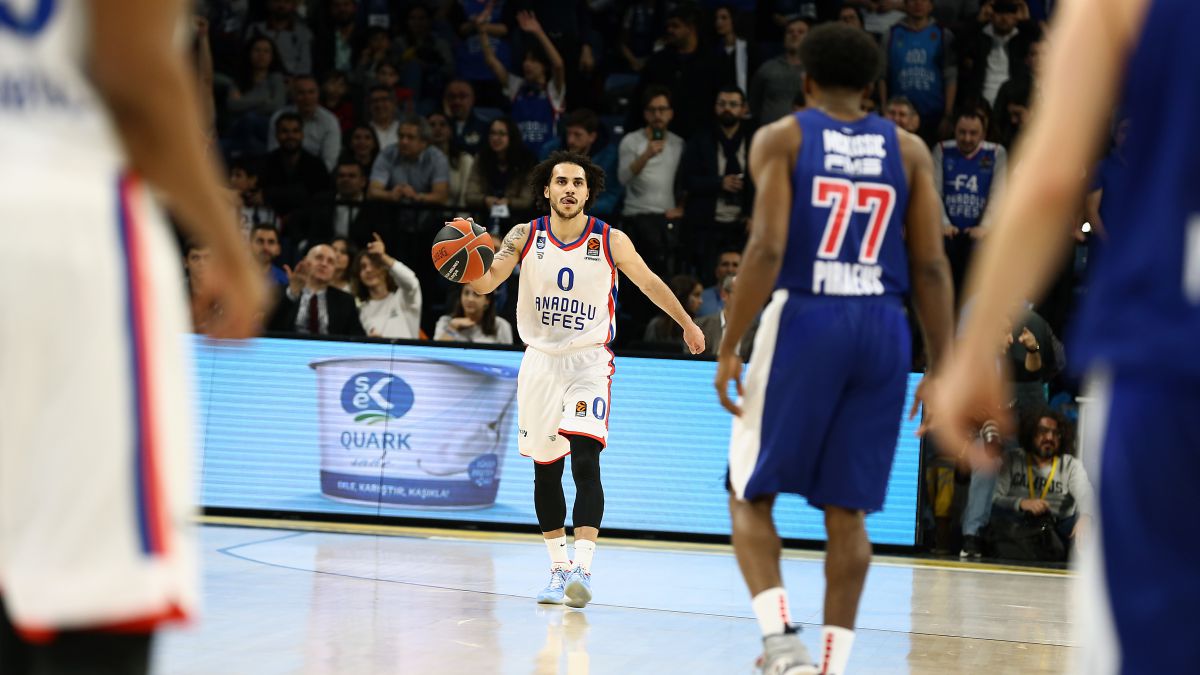 Real Madrid has sneaked in extremis in the quarterfinals of the Euroleague. It is the ninth consecutive season that he succeeds but, unlike most of the previous ones, he does not start as one of the favorites to the title. And after meeting his rival in the next round maybe a little less still. Because they are going to have to do with Anadolu Efes, one of the top favorites for the title, if not the most, of all those left alive.
The Turkish team, led by Ergin Ataman, has already been one of the mainstays of the Euroleague in recent years. In the last edition he was the undisputed leader when everything stopped due to the pandemic and in the previous one he lost the final against CSKA. This year he started below expectations, but a spectacular final streak has placed him in third place in the regular league. His two bases dominate the game, each with his own style but both devastating. Shane Larkin and Vasilije Micic are the best short pair in the competition and they are the two main reasons why Efes is the highest scoring team in the entire Euroleague (80.9 points). Playing basket exchanges against them can be a real suicide and a game idea for which Madrid is not prepared in the current circumstances. But trying to slow down the game and look for low scores, the obvious resource when you face Efes, is very difficult to achieve.
Because apart from Larkin, a whirlwind capable of breaking a game in a handful of plays, and Micic, probably the best and most complete game generator that there is right now in Europe, those of Attaman have infinite resources. Krunoslav Simon and Rodrigue Beauvois are a constant danger from the outside, averaging more than 40% of the triples they shoot, Adrien Moerman complements the outside game from the forward position and on the inside Bryant Dunston and Chris Singleton are two tireless rocks to which they do not they care to get out of the zone, where they also perform remarkably. And they have joined Sertac Sanli, the giant of the team (2.12), who in the last month and a half has been playing at a very high level.In short, a litmus test for Laso's team that is very difficult to overcome. And more without counting on Gabriel Deck, who will not play as a Madrid player again after deciding that he is going to the NBA now to play for the Oklahoma City Thunder. The Whites will have to row like never before if they want to be in the Final Four at the end of May.

Photos from as.com