Ana Carrasco presents her Kawasaki for the 2021 World Championship
The Murcian is completing the Montmeló tests, an important test for her to be able to regain sensations on the bike and return to her best physical form.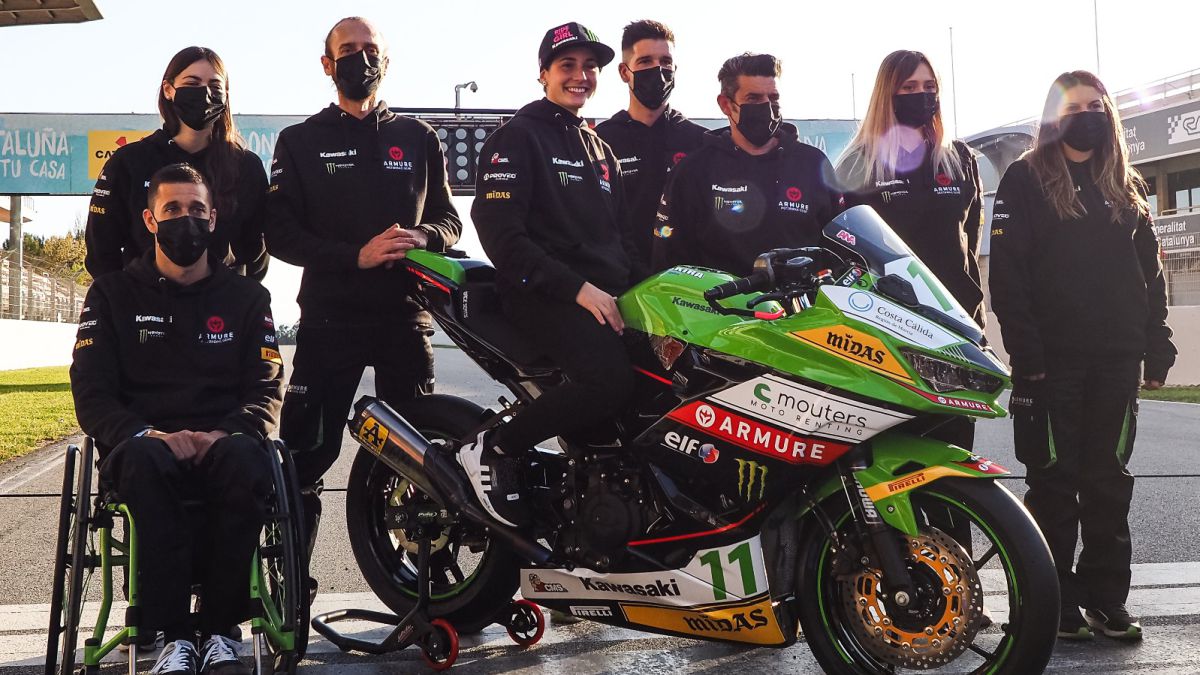 Ana Carrasco presented yesterday on the straight of the Montmeló circuit what will be her motorcycle for 2021. A year in which the Murcian returns to the tracks after being absent due to an injury to the vertebrae caused in a fall that made her miss most of it of the championship 2020.
For Carrasco, the most important thing now is to recover sensations on the bike, rather than reflect a good performance in the clock: "I have lost five kilos of muscle, my physical condition is low compared to other seasons and it is clear that physically I am not like when competed a year ago. I feel prepared, although not physically 100 percent yet. I still have pain in my back and neck when I am riding, but it is something that I have to live with at the moment and that I hope will gradually disappear ".
For this reason, she assures that the tests on the Catalan track are important for that part of the recovery, although Ana positively values that her times now are not very far from those of before. Of course, he warns that the new Montmeló Turn 10 makes the track "a little faster": "It is clear that we have room for improvement, but starting from the times we achieved here last year before starting the World Championship, I think that it is a good base and that you have to be happy to have picked up the pace so fast. Day-to-day work is what makes the difference and I believe that sooner or later the results will come. This year it won't be easy, that's for sure. The first races will not be easy at all, coming back from an injury and not competing for so long. I think that with this team we will be able to be competitive again soon. The goal is to be on the podium as soon as possible ", concluded the Kawasaki Provec rider.
Photos from as.com