"I am very excited and impressed with the willingness of the team"
JIM has been satisfied with the triumph and the performance of his team: "Many times the best game is the one you know how to compete in and today Real Zaragoza has been spectacular."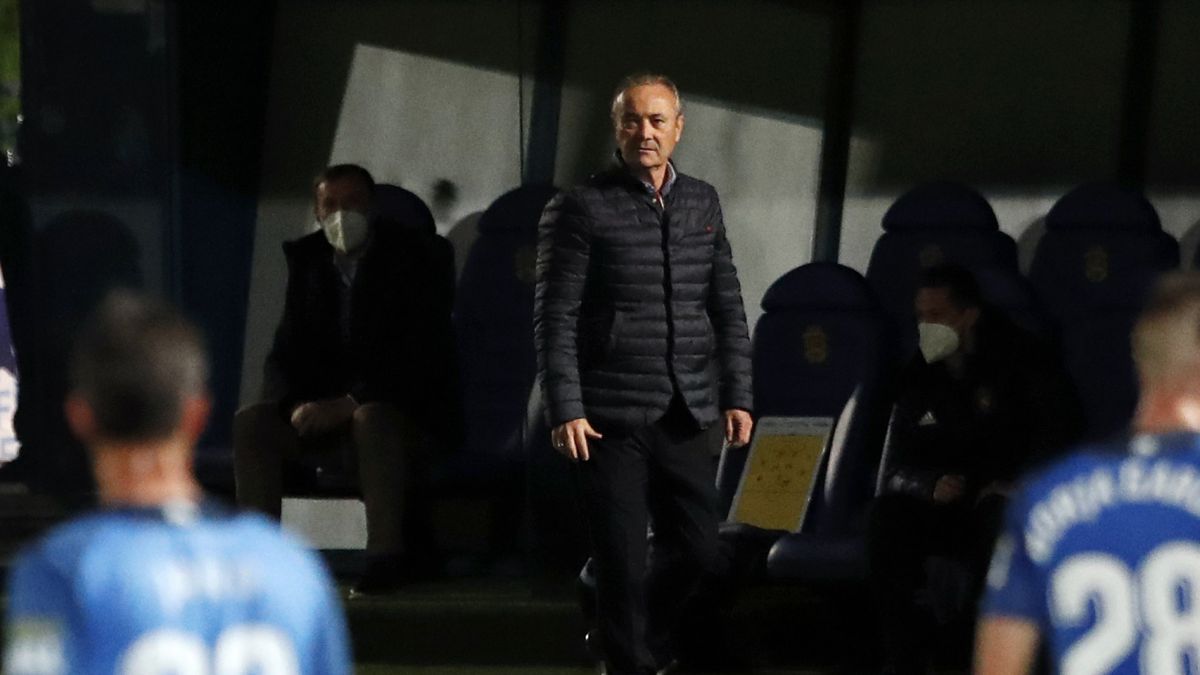 Juan Ignacio Martínez has been quite satisfied with the predisposition of his team and has celebrated the victory achieved tonight in Fuenlabrada, which places him four points ahead of the descent: "It shows that we have taken a pretty good step and it is true that the locker room has exploded. There was euphoria after a lot of contained tension from other weeks. "
Rating: "I am very excited and impressed with the willingness of the team, as I have made a number of modifications to the eleven. We must admit that Fuenlabrada has surpassed us in the first fifteen minutes, but more than anything because of how they play. We knew it, but it is difficult to adapt and they have not caused enough suffering. And also the penalty. Colossal Cristian because he was very well shot. From there the team has grown a lot, they have been able to interpret the game and at halftime we have modified a couple of details. The kids came out in the second half, like Iván, who has been great because he has influenced the penalty play, but I don't like to single out any player because I stay with the group ".
Good or bad game ?: "I don't know what you call a good game. In the first fifteen minutes I have praised the opponent. On television I do not know if it is appreciated, but you have to be in the field. The opponent puts you under constant stress because of his way of interpreting the game. Real Zaragoza has to change the chip for the characteristics and many times the best game is the one that you know how to compete and play another football and today Real Zaragoza has been spectacular. That is why I have said how emotional I was today. And especially when you change two or three teammates in the starting eleven and the rapid adaptation that it involves because in the end it is not the same to train than to compete. In that aspect I am very, very happy. And I always criticize myself. "
Iván Azón: "I have already commented on it on other occasions and I am not going to enter into individualizations of players. You can question me as much as you want, but I have believed in this case to start with Fernández and if I have to think about Iván, he will do just as well because he has his attitude and in those moments that we ask him he is always giving a good performance. "
Fight for permanence: "Now Cartagena, Logroñés, Castellón win… In the end, a lot of teams win and if you don't add three… That's why I say that winning three points in a field as difficult as Fuenlabrada has its merit. In addition, the day was over and you also play with the pressure of the results. Knowing how to interpret that for me is a great satisfaction ".
Penalty taker: "Training takes place behind closed doors, but Tejero is a player who shoots penalties very well. In training they do their championships and Adrián, if he had been in the field, would have been the option because he is a specialist. The change had just been made and Tejero caught the ball. I imagine you have discussed it with Narváez and Álex Alegría. "
Mood from the dressing room: "There was euphoria after a lot of contained tension from other weeks. The team celebrated it with a shout, what happens is that now you can't spend much time in the dressing room, but it is true that there has been a great outpouring and it shows that we have taken a pretty good step with this victory. Today it is true that the locker room has exploded. "
Photos from as.com