Acosta aims high: "Hopefully one day I'll be like Marc Márquez"
On his career: "The truth is that neither Fenati nor García have bothered me and when I got to the group I knew it was a front door or a hospital."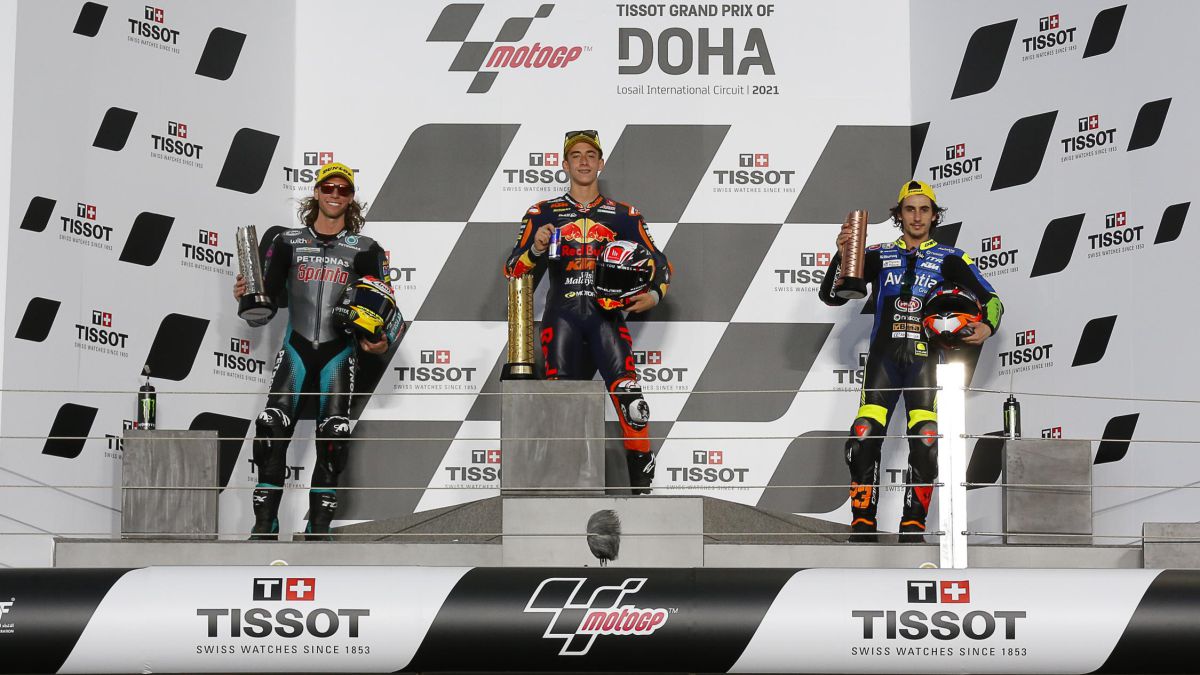 It seems incredible that Pedro Acosta is only 16 years old and in his first season in the World Championship, and not only because he was able to win his first GP in his second race. It also exudes calm, as if he already knew that he could be able to win and start from the pit lane.
"This happens because of working with geniuses because in the end the World Cup is not easy and I think that's why. Yesterday we saw everything a little dark, after learning about the penalty, and this morning when I got up I told my assistant , Paco: "We can do it," Mazarrón's Shark began by saying into Dazn's microphone, to continue like this: "I think last week, for finishing second, I didn't see myself very grown up either, I was with the role of doing second, but now I'm super happy ".
When telling him that he has become leader of the general, he has taken him by surprise: "Yes? Wow! This is going too well". And he explained his career this way: "When I saw on the board in the first lap and that we were seven seconds away, I think the leading group got upset, like last week. That has helped us get there a bit, but The truth is that neither Fenati nor Sergio (García) has bothered me. They have let me do the race and when I got to the group I relaxed a bit, because I knew it was a front door or a hospital, and I relaxed a little. When I have seen myself in the group and I have seen Jaume (Masiá) I have thought: "Wow, this weekend I have to win" .
Finally, Acosta was told that Márquez congratulated him on social networks for his victory, which caused his face to light up with a smile and say: "I hope one day I will be like him." And he ended up thanking his people: "I think that in the end without the whole team and without my parents or my assistant Paco it would never have been possible."
Photos from as.com