A team of wild boars assaults El Molinón
The Mirandés overcame the casualties and is the first team to defeat Sporting at the Gijon stadium by overcoming a goal from Djuka, from a penalty.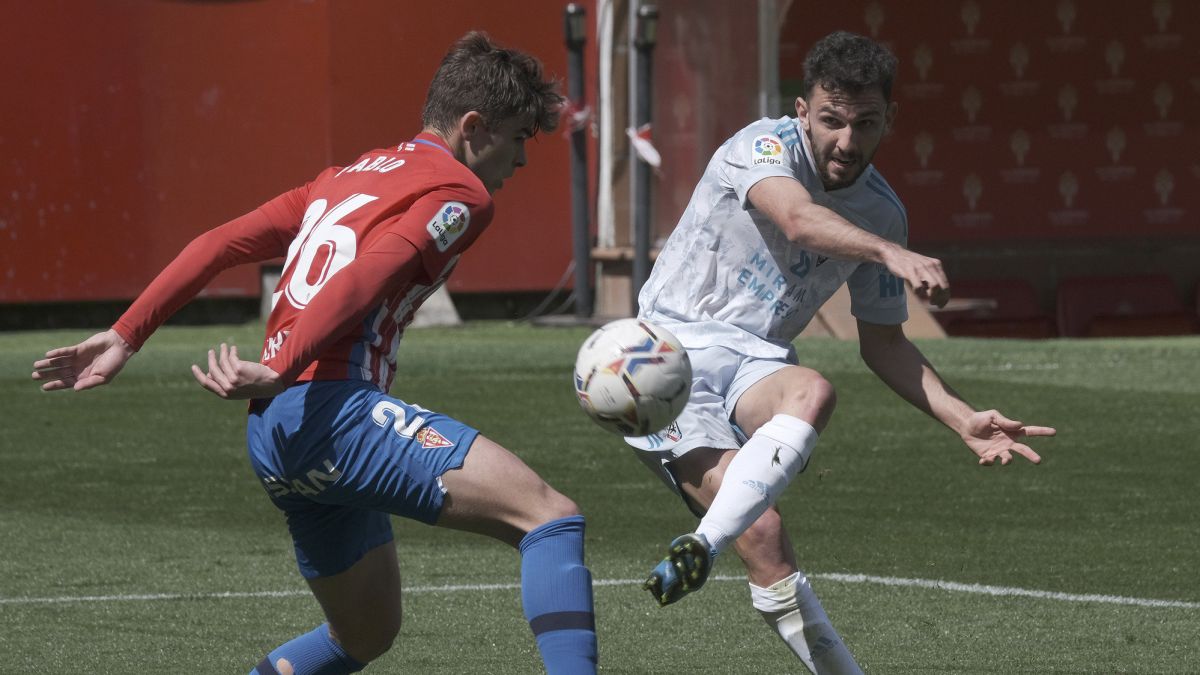 The El Molinón-Quini stadium is no longer an impregnable fort. The Mirandés, who appeared in Gijón with ten casualties due to coronavirus infections, has starred in the great surprise of the day by becoming the first to defeat Sporting in their stadium.
The team led by former Atletico footballer Pablo Álvarez, because José Alberto López is one of those affected by COVID-19, recovered a penalty goal from the locals, the work of the top scorer, Uros Djurdjevic. Based on courage and courage, the Jabato team won a great victory from their visit to the oldest stadium in Spanish football.
Sporting entered the game very well but this time it became pure soda. He did not find accommodation at any time in front of an orderly opponent who handled the match well, showing even ambitious, looking for Mariño's goal. The locals had very clear chances to get ahead on the scoreboard, especially in the first minutes of the match, the best in Aitor García's boots, but he wasted them.
El Mirandés was little by little taking the pulse of the game until he took it with the goals of Moha and Iván Martín, both of beautiful invoice both in preparation and execution.

Photos from as.com