A new era of Nacional begins in Córdoba
Suárez, Ares and Solans, top favorites in the new Spanish Championship, now mixed with asphalt and gravel events.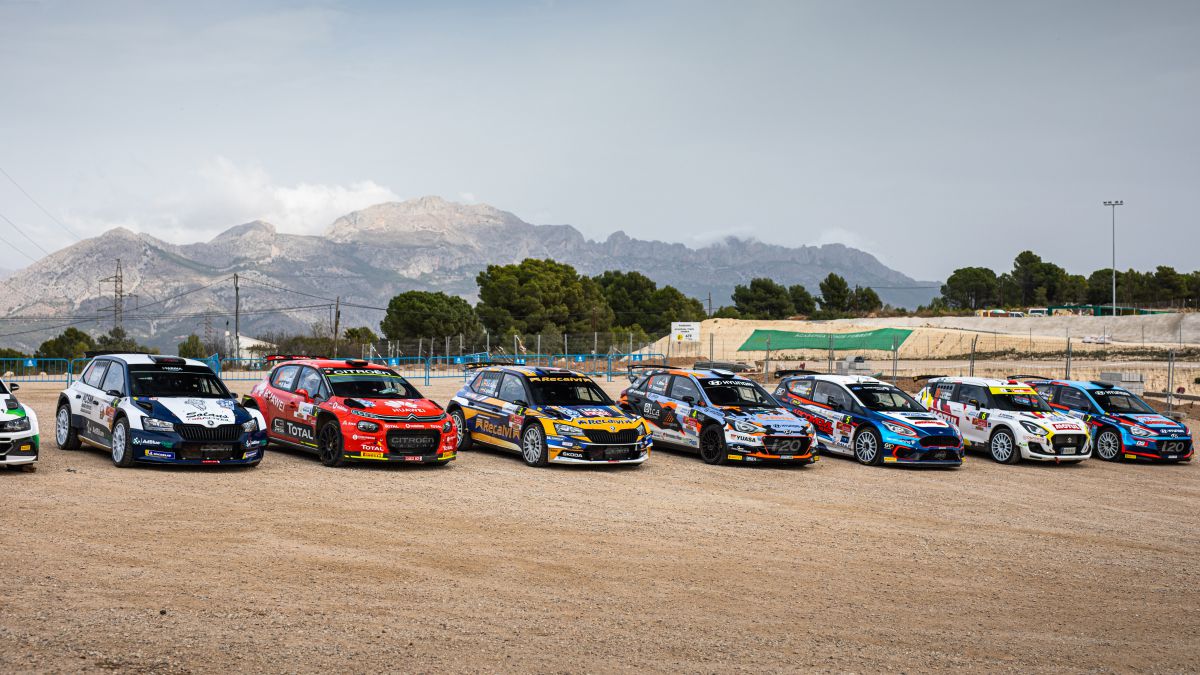 Córdoba will be the scene of the start of a new era of the Spanish Championship. The Sierra Morena Rally will kick off the season in which the Nacional becomes mixed, with asphalt and gravel events. 'Rocket' Suárez, Iván Ares and Jan Solans start as title favorites at the wheel of three different cars, Skoda, Hyundai and Citroën, respectively.The federation has turned a deaf ear to the unanimous criticism of drivers, brands and organizers and has carried out a mixed super championship with 14 events in a year marked by the crisis. Despite the general discontent, a large team of more than a hundred participants will gather in Córdoba, with 18 cars of the highest category.
In addition to the top three favorites, the 'fourth' man in the championship, Surhayen Pernía, will have to be taken into account in the Cordoba event, who already won the Andalusian stages in 2013 and is always very fast. The international representation is headed by the Paraguayan Fau Zaldívar, Carlos del Barrio's new partner, and they can also fight for the positions of honor Senra, Peláez or Palacio, among others.
The official Suzuki of Vinyes and Pardo begin their mixed season between national and international tests, and the charismatic Porsche of Vallejo also returns to the load. The Cordovan event, which takes place in two stages on Friday and Saturday, will also be the start of the Renault Clio Trophy, the Suzuki Cup and the Dacia Sandero Cup.
Spanish Championship 2021
9 and April 10: Sierra Morena Rally (Córdoba) - asfalto
23 and April 24: Rally Tierras Altas de Lorca (Murcia) - earth
14 and May 15: Rally Villa de Adeje (Tenerife) - asfalto
4 and June 5: Rally Terra da Auga (Galicia) - earth
16 and July 7: Ourense Rally (Galicia) - asphalt
20 and August 21: Ferrol Rally (Galicia) - asphalt
10 and September 11: Rally Princesa de Asturias (Oviedo) - asfalto
24 and September 25: Rally Villa de Llanes (Asturias) - asphalt
8 and October 9: Rally de Tierra de Madrid- tierra
22 and October 23: Rally City of Pozoblanco (Córdoba) - earth
5 and November 6: Rally of La Nucía (Alicante) - asfalto
19 and November 20: Rally Islas Canarias (Las Palmas) - asfalto
4 December: Rally RACE Comunidad de Madrid- mixed
Date to be determined: Rally Reino de León- land
Photos from as.com