Zidane's Praetorian Guard
The Frenchman keeps his confidence in Ramos, Kroos, Modric and Benzema intact. They pull the car with 33.25 years on average between the four.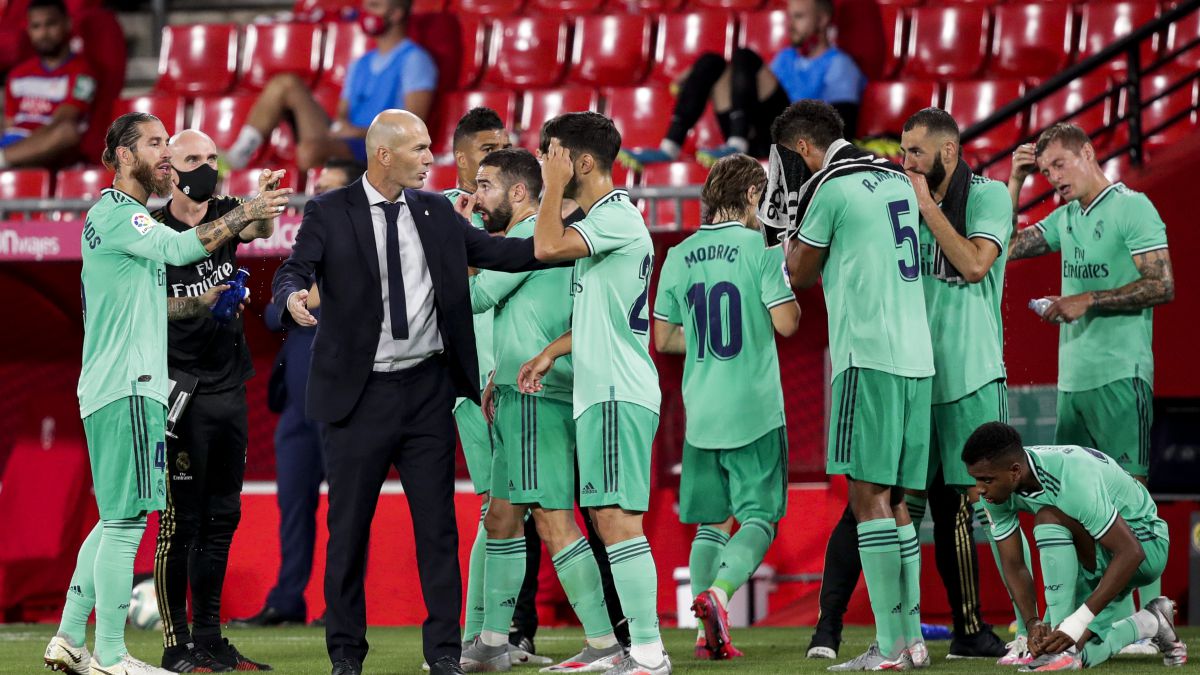 Years go by and it is still the old guard who rescues Zidane in difficult moments. While waiting for the young people for whom the club has bet (Vinicius, Valverde, Mendy ...) take the definitive step forward, Madrid's backbone does not change: Ramos, Kroos, Modric and Benzema pull the car. Among the four, they average 33.25 years (all have exceeded 30) and they do not lose their irreplaceable status on their own merits.
The four, despite their age, are among the ten outfield players most used by Zidane this season: Benzema is fourth, Kroos is fifth, Modric is sixth and Sergio Ramos falls to tenth place due to a knee injury. that has separated him from the team in recent weeks, because before that he was on the podium of the most used by the French coach. They are the key to the team from start to finish. Ramos (34 years old) is the base of the defense, Kroos (31) and Modric (35) have no replacement in the middle and Benzema (33) supports the team with his goals (he has 20) .
Against Elche, in the last game, the importance they have was evident. Zidane reserved Kroos and Modric thinking about tonight's match, but had to resort to them in the final half hour, when Elche went ahead on the scoreboard. The first goal was started by Kroos on the corner kick, Modric crossed ... and Benzema finished off. The Frenchman, in addition, would culminate the comeback with another goal in the discount of the match.Before Atalanta, Zidane will incorporate another 'old rocker': Nacho (31 years old). The club invested in two young players in defense (Odriozola and Militao) to whom the youth squad continues to win the game on important days, either on the side or in the center of the defense. This year he has played 1,527 minutes, more than triple the number of the Brazilian (443 ') or the Guipuzcoan (352'). 444 444Right back
Tonight, in the Champions League against the Italians, Zizou plans to use Nacho's multipurpose status again to play on the right back. The Frenchman fears an overwhelming departure from Atalanta and knows that Lucas Vázquez suffers on defense. A band made up of the two homegrown players, with the Galician in his natural winger position, will reinforce the team in defensive tasks ... 444 444

Photos from as.com