Zaragoza plays it in the next four days
The Aragonese team receives Mirandés and Cartagena and visits Logroñés and Fuenlabrada before the calendar becomes terribly demanding.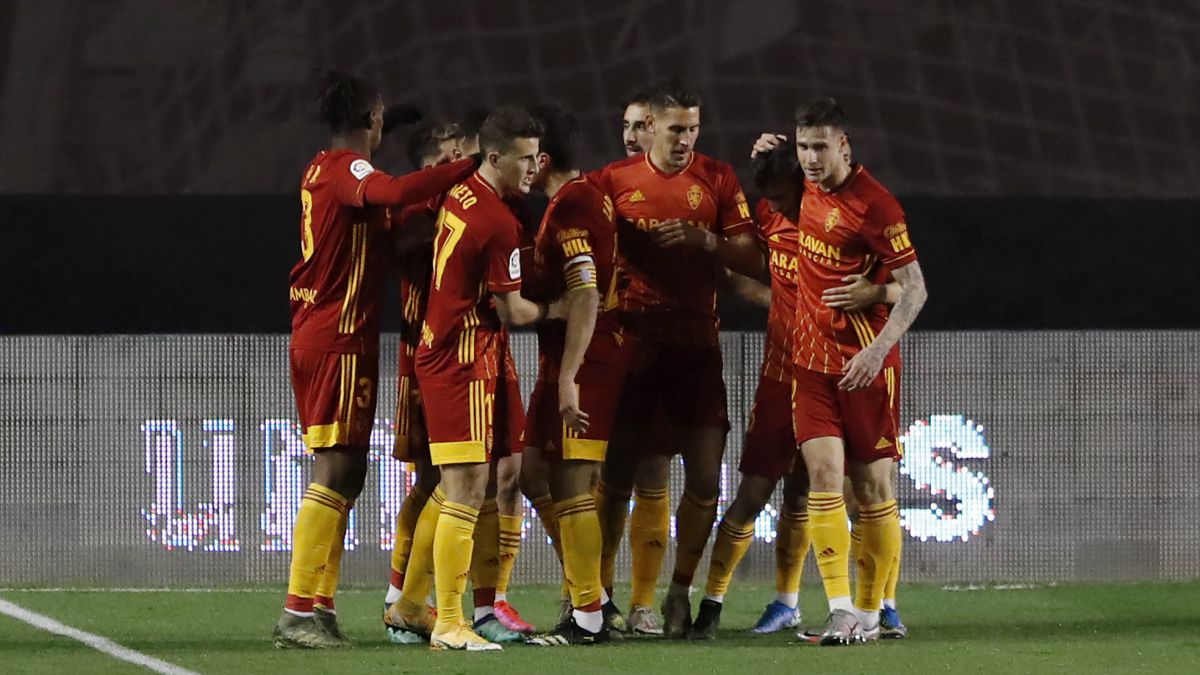 Real Zaragoza is back with the water around its neck, in the great mess of the dramatic fight for its survival as an institution. The calendar of the last days is terribly demanding (Espanyol, Mallorca and Leganés), so the Aragonese team, which still has a minimum of six victories to retain the category, is going to play a large part of its options of permanence in the next four games, hosting Mirandés and Cartagena and visiting Logroñés and Fuenlabrada, before meeting Almería, Girona and Sporting de Gijón.
The Vallecas duel could have marked a true turning point, but Zaragoza allowed themselves to go back two goals ahead and they again condemned the failures of their goalkeeper - he has been responsible in at least seven defeats in this championship - and of their defenses, with a Jair who fell apart in the second half and a splendid Vigaray all night until he gave away the third goal. Even a draw would have been a magnificent result in terms of qualifying and group morale, but the way the defeat occurred has once again opened the door to despair and the ghosts of relegation. And the calculators are already fuming again.
With regards to the gallery, it is very good to go game by game, but Zaragoza plays a large part of its future in the next four games, in which it should obtain a minimum of eight or nine points to take a break in the classification for the final nine matches, where each point will already be a treasure.
Juan Ignacio Martínez loses Francés, his best center-back, for the appointment against Mirandés, but recovers Francho and Sanabria, two young footballers with energy to give him legs, alternatives and football in the center of the field, where on Saturday Bermejo and Chavarría failed. And it remains to be seen if the coach considers the replacement in the goal, after Cristian Álvarez continues without recovering his duende and was a direct collaborator of Rayo Vallecano's first goal.

Photos from as.com