"While you were doing PowerPoint, others won Champions"
Laporta raises the tone against Font: "What you do is a Pharisee, and I know that you are putting pressure on Xavi." He had for Freixa: "Messi was not happy with you."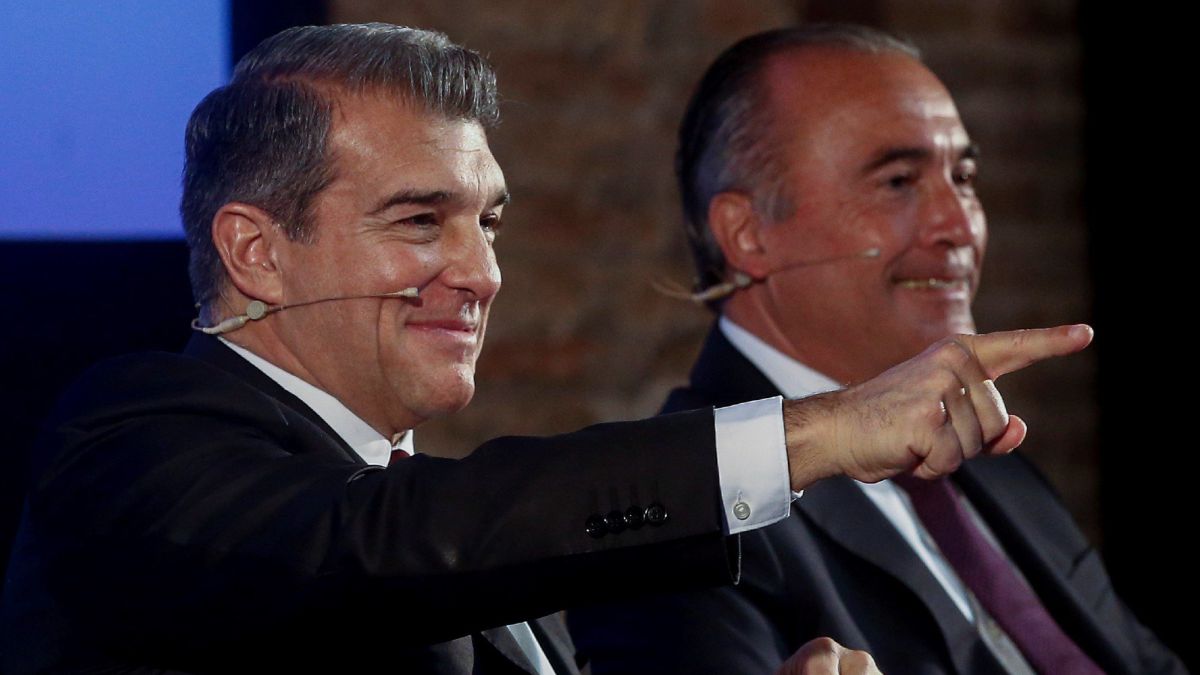 As the final week of the Barça elections progresses, Joan Laporta warms up and enters the melee. This Tuesday, in the RAC-1 debate moderated by Jordi Basté, he attacked Víctor Font, determined not to steal his voting niche, which in part is similar. "When Víctor Font was doing PowerPoint, we were winning Champions", was his devastating start. Then, tired of Font announcing that he will take Barça into the 21st century, he reminded him of his years away from Barcelona: "I don't know in Dubai, but in Catalonia the 21st century began in 2021. And my model is proven in the 21st century" .
Laporta went to more. When Font hinted that Abidal was with him in the 2015 elections and that it was later shown that he did not work as a sports director, he reproached him: "Do not come to say whether or not a technical secretary (for Abidal) has worked because I did not I was president. " He continued pointing out: "They have all denied you and you had to rectify. First you said that, even if Koeman won the treble, your coach would be Xavi. And now you have had to invent that he will be general manager because you slipped. Xavi, Jordi Cruyff, Benaiges, They have all denied you. It's okay, you've made a mistake. But you confuse the partners. And I often speak with Xavi; we have had interesting experiences. What you do is a Pharisee, and I know you are putting pressure on Xavi ".
Laporta also had for Freixa. With an acute theme, that of Messi: "He was not happy with you ... Some comments were leaked from the board of directors to which you belonged saying that Messi was expendable ... We will make a proposal that will be within the financial limits of the club But Messi is not guided by money. What he wants is a competitive team that wins titles again. His presence generates 30% of the income. And it gives us a tremendous emotional return. " And he asked Freixa to put "resentment" aside. He had already done it last Sunday in the Barça TV debate.
He also reported on developments in a European Super League that he does not see clearly: "There will be turbulence because it wants to be implemented in August 2022. I have spoken with Ceferin, who surely does not want to lose the Champions League" .
Photos from as.com