Yangel Herrera returns to the Europa League, his talismanic competition
Yangel Herrera has scored five goals in the Europa League. It's your amulet competition. "Not even the most optimistic man expected that we could experience this."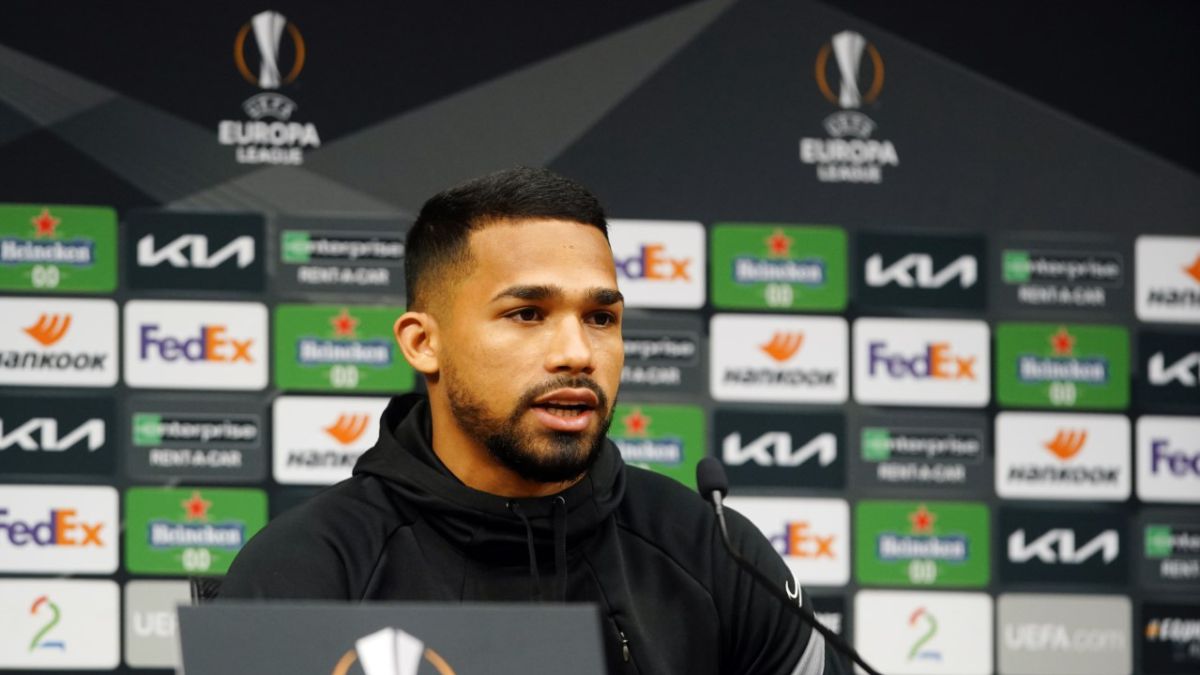 Another good news for Granada is that Yangel Herrera resists. Last Sunday he resisted against Real Sociedad. He was with the coach, Diego Martínez, at the press conference prior to Thursday's game against Molde. He has scored five goals in the Europa League.
Sensations. "I think that neither the most optimistic nor the most positive person in the world could imagine that Granada were experiencing this beautiful event. A newly promoted team that made it to the qualifying round. One year later, being on this stage makes me feel proud of the way the team works and the things we are achieving together. "
Proud to be with Granada. "Super happy and proud to have returned to Granada and to be living these experiences with these great people. The team has a lot of merit. Our focus has to be on the game and go out to win. Trying to get through the tie and keep making history. "
Do you see yourself as a starter in this game? "I am happy that most of us are available. From now on to see how we get out. It is the coach who decides. "
Where do you play more comfortable? "Last season I played double pivot. This, we implement with three. Here I feel confident in the team, with the freedom to do it both ways. I don't have one in particular, but on this computer.
Photos from as.com