Wolves feast on inanimate Pelicans
The worst team in the Western Conference gave the Pelicans a refresher. Lazy the three Spaniards, Ricky, Juancho and Willy. 28 points from Nowell.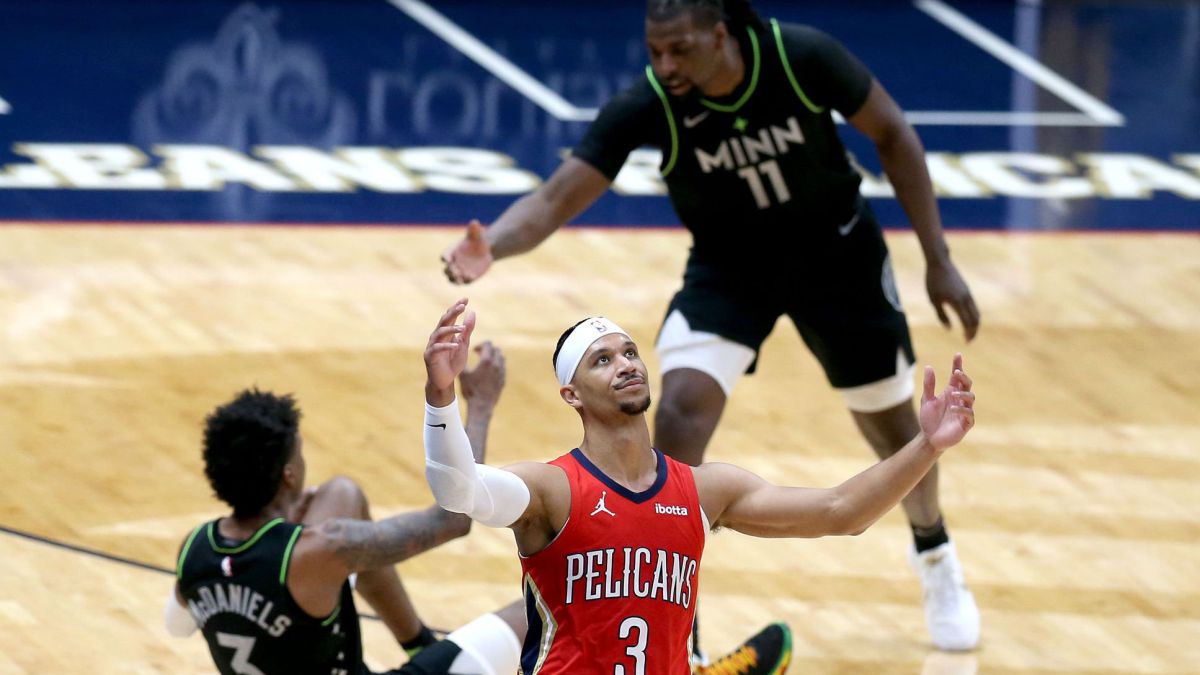 Bad feelings for the Pelicans as soon as they play again. And more if one takes into account that they played at home and that the commitment was apparently simple: against the Timberwolves, the worst team in the Western Conference according to the classification, who drag two important losses, Russell's due to injury and Beasley's due to sanction. The rest did not sit very well with the Louisiana team, who took a real review in their fiefdom by a team that no longer has pressure.
"We have had such a bad night in defense that we have not been able to have a bad night in attack. We have not competed. It was a really embarrassing night for us. We did not seem to care and we got what we deserved," said Stan van Gundy at the end of the game. Zion Williamson, his player, was not far from his position: "This is the NBA. We are adults and we have to think about the next one."
The Spanish had a bothered night. Ricky Rubio started and missed 5 of his 6 shots. In the Hernangómez duel, bad too: Juancho only played 6 minutes and Willy played 11 but seeing a successful Hayes in his place. Rookie Anthony Edwards carried the team's offensive weight, reaching 27 points, although the best was Jaylen Nowell, author of 28 points to set a record in his short career.
And that the locals started well. From the hand of Zion, their best man, they scored easy from within. On the outside is where the problem came: they scored 6 of the 32 triples they tried. It was noted that JJ Redick is not there, resting due to a sore heel. They finished the first quarter seven up and went to rest seven down. In the second period they conceded 40 points, with a shot over the horn by Karl-Anthony Towns to give the finishing touch. The defense was nil and in the third quarter the Timberwolves scored 38. It is for a team like them, without a net but without danger of falling, a blessing that so many spaces are opened to score. Edwards plays with ease in attack, but his teammates need something more and the Pels gave it to him. Even Towns didn't have to be right to win, which says little about his rival. Nowell, on his best night, missed only 2 of his 13 shots to the basket, also adding 6 assists and 5 rebounds. One more note to see how irregular NOLA is and what is in the NBA this year: at home, 10 wins and 10 losses.
Photos from as.com