Without Sielva and Gaspar for Cartagena
Ponferradina loses two troops for the game this Friday, but recovers Kaxe and Iván Rodríguez.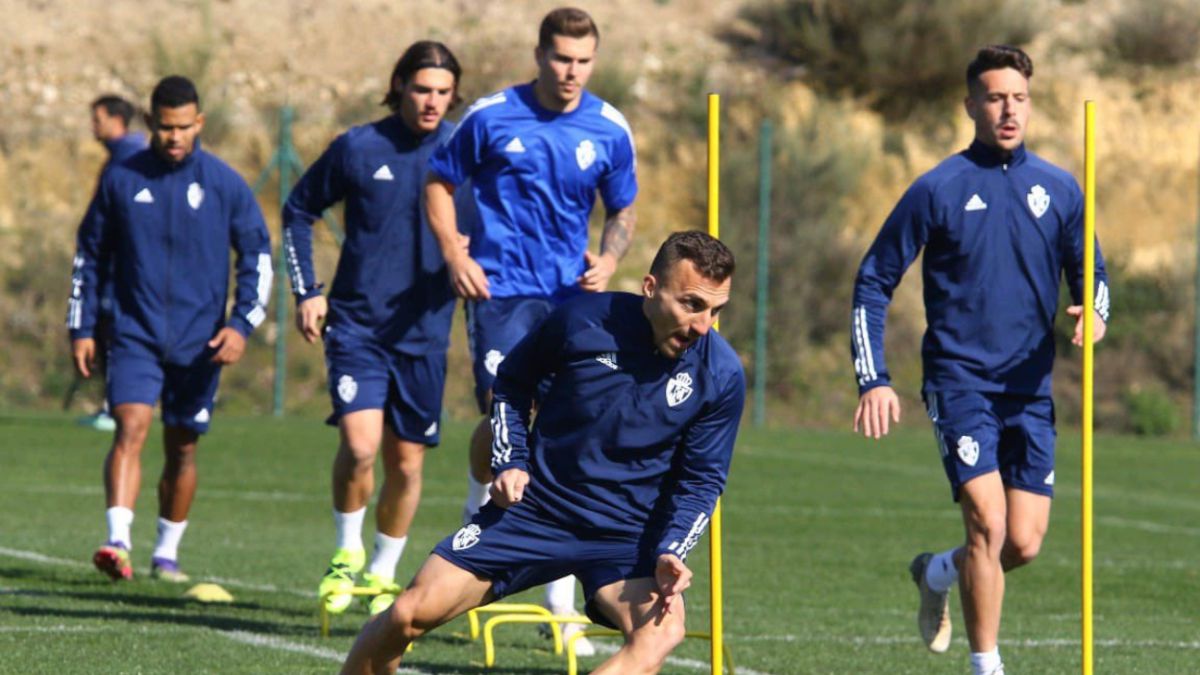 The Ponferradina confirmed this Tuesday the muscular injuries of Óscar Sielva and Gaspar, who had to withdraw from the field early in the match against Sporting. Both will surely miss this Friday's game against Cartagena and, probably, one more match depending on their recovery times.
According to the medical report issued by the club, Sielva suffers a grade I injury to the soleus of her right leg, while Gaspar has a grade II injury to the biceps femoris of the left leg. Coincidentally, Gaspar was Sielva's substitute after the game break against Sporting, although he was barely 26 minutes on the pitch before breaking.
At the end of the game, Bolo had already taken for granted that he would not be able to count on either of the two players to play for Cartagonova, wishing "that it would be as little as possible" and resigned himself to the fact that "at this point in the League these things can happen with the accumulation of minutes, especially in the case of Sielva ", which is a fixture in the Basque coach's line-ups.
On the positive side, Bolo will be able to count on Kaxe and Iván Rodríguez for this match, who were in the dry dock in recent weeks also due to muscle problems and who have already returned to work with the rest of their teammates.
Photos from as.com