Without a clean sheet, Girona only win 17% of their matches
The rojiblancos have received goals in 18 of the 28 matches played this season and the balance has been ten defeats, five draws and only three victories.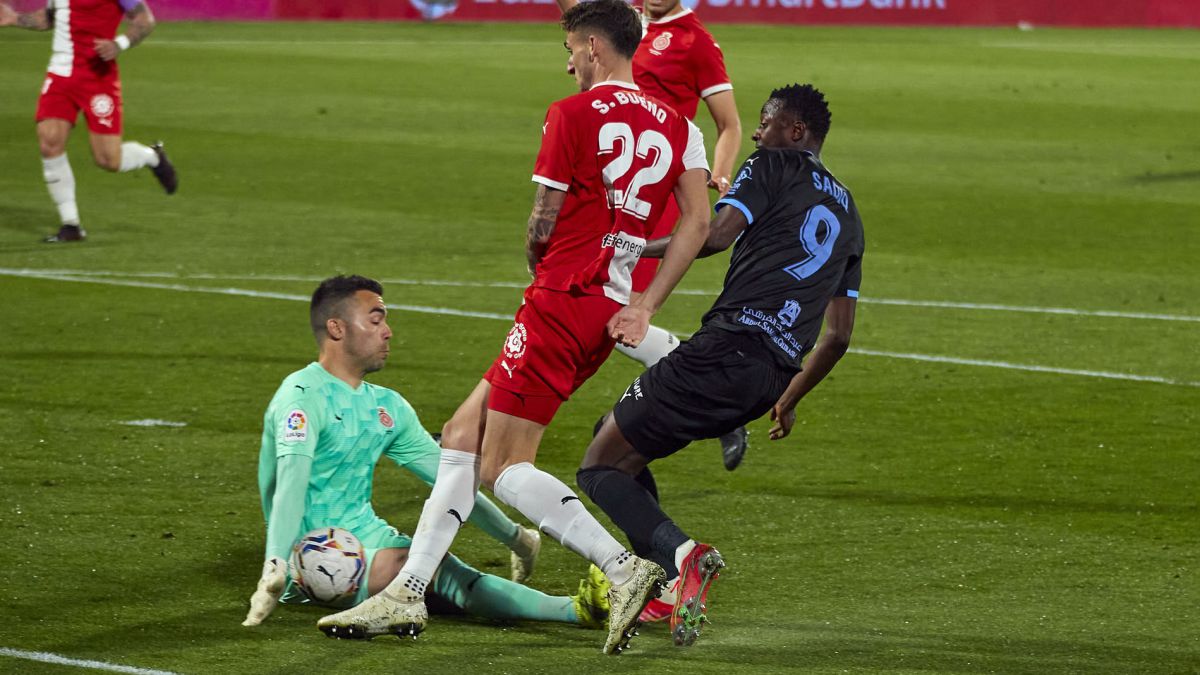 In the absence of a hit, Girona trusts everything to keep a clean sheet. The problem comes when this fails and the rival scores at least one goal. So it seems that the house of cards built by Francisco is collapsing and it is too difficult for them to carry out the games. The numbers prove it and it is that, of the 28 matches played to date, in only ten they have left their goal at zero. Or what is the same, they have finished 18 games receiving, at least, a goal from the rival. What happens then? Winning becomes almost mission impossible.
If Girona receive a goal this season it is difficult for them not only to recover, but also to win. The data is clear: if they do not leave a clean sheet, they are only capable of winning 17 percent of the games. The balance in the 18 games that have received a goal this year has been ten defeats, five draws and three victories. The latter, the first was against Cartagena (1-2), then in Cornellà-El Prat against Espanyol (1-2) and, finally, on February 21, against Castellón (2-1). 2021 is not being a good year, for the moment, for Girona in the defensive aspect because in the nine games played, only in one (against Sabadell), they have finished unbeaten.
Francisco will try to emphasize the importance of showing himself as a reliable team behind because that is where most of Girona's options for success this season pass. Adding only 23 goals in 28 league games is a discouraging figure, especially considering that only Zaragoza (22), Logroñés (20), Alcorcón (20) and Albacete (18) have achieved less. Data that hurts to see players like Cristhian Stuani, Mamadou Sylla and Samu Sáiz in the rojiblanca squad.

Photos from as.com