Golfers who competed last Sunday took to the course in a red shirt and black pants, the classic Tiger Woods outfit in the final rounds.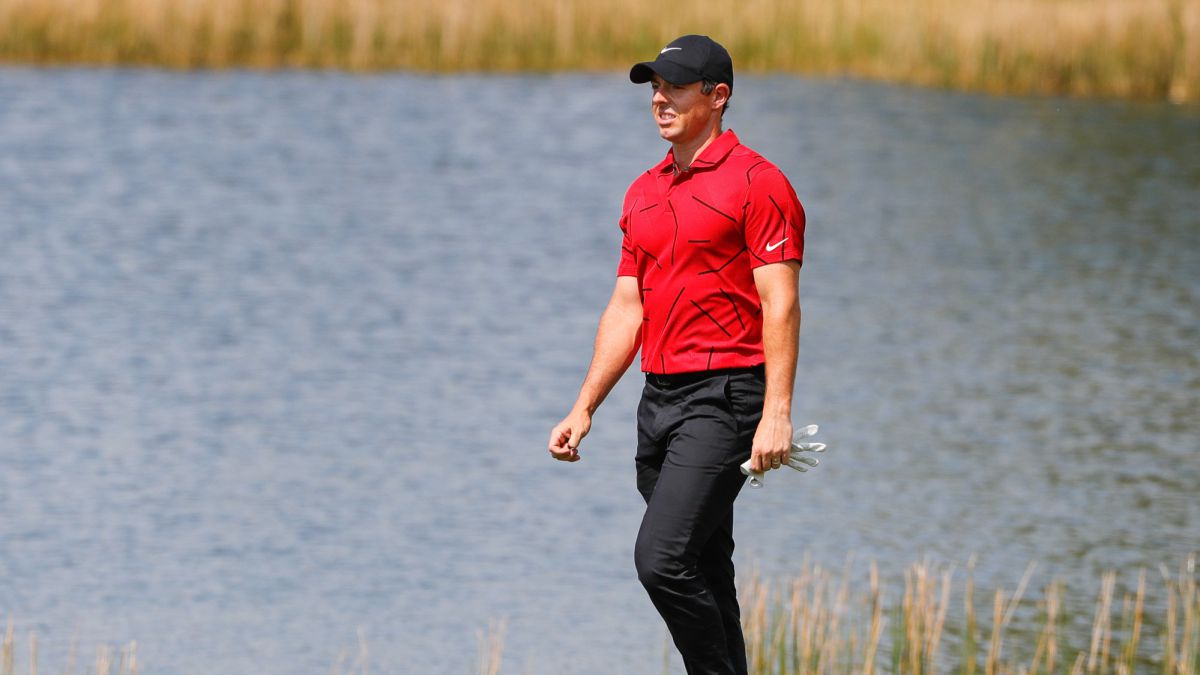 Golf star Tiger Woods, who remains hospitalized for serious injuries sustained in a car accident on Tuesday, thanked his fellow PGA Tourists on Sunday for gestures of support during the World Golf Championships (WGC) tournament.
Numerous golfers who competed this Sunday at the WGC in Bradenton, Florida, as well as players in the LPGA Gainbridge tournament, took to the course with red shirts and black pants, the iconic Tiger Woods outfit for the final rounds of the tournaments . "It's hard to explain how moving it was today when I turned on the TV and saw all the red shirts," Tiger thanked a Twitter message. "To every golfer and to every fan, you are really helping me through this tough time."
The PGA circuit also posted on Twitter an image of the maintenance staff of the Puerto Rico Open, which was played simultaneously at the WGC, wearing red and black. Northern Irishman Rory McIlroy, Englishman Tommy Fleetwood and American Tony Finau were some of the golfers who paid tribute to Woods wearing his iconic outfit. "For us it is just a gesture to let him know that we are thinking of him and that we support him," McIlroy said. "Obviously, things are looking a little better today than Tuesday, but he still has a lot ahead of him. He has a great recovery ahead of him. But I think everyone should show their appreciation for what he means to us. If Tiger didn't exist Woods, I think the circuit and the game of golf in general would be in a worse place. It has meant a lot to us, it still means a lot to us and I think it was a small way to show it, "he summarized.
- "Thank you, Tiger" -Young American Collin Morikawa lifted the trophy at The Concession Golf Club in Bradenton, joining Woods as the only players to have won both a Grand Slam tournament and a WGC crown before turning 25 years old.
"Tiger is everything to me," stressed Morikawa. "Yes, he was in the accident and fortunately he is fine and will recover quickly. But I don't think we thank him enough so I want to thank Tiger."
The name of Tiger was omnipresent throughout the day at The Concession Golf Club, as it appeared inscribed both on balls used by players and on the masks of some of the fans who were allowed on the course. Woods, 45, underwent a lengthy emergency operation Tuesday after crashing alone with his SUV on a winding highway in a southern Los Angeles, California, suburb. On Wednesday afternoon, he was transferred to another Los Angeles hospital, Cedars-Sinai Medical Center, and on Friday he was reported to be in good spirits following follow-up treatment for his injuries.
The winner of 15 Grand Slam tournaments is facing a long recovery from his injuries, which include open fractures to the tibia and fibula in his right leg, as well as additional injuries to the bones of the foot and ankle. Before the accident, Woods had recently undergone his fifth back operation but was hoping to be ready to participate in the Augusta Masters in April.

Photos from as.com