"Alonso will take pressure off Brivio"
"I think having Fernando at Alpine can help him, because a rider of his caliber knows what he wants," says Francesco Guidotti.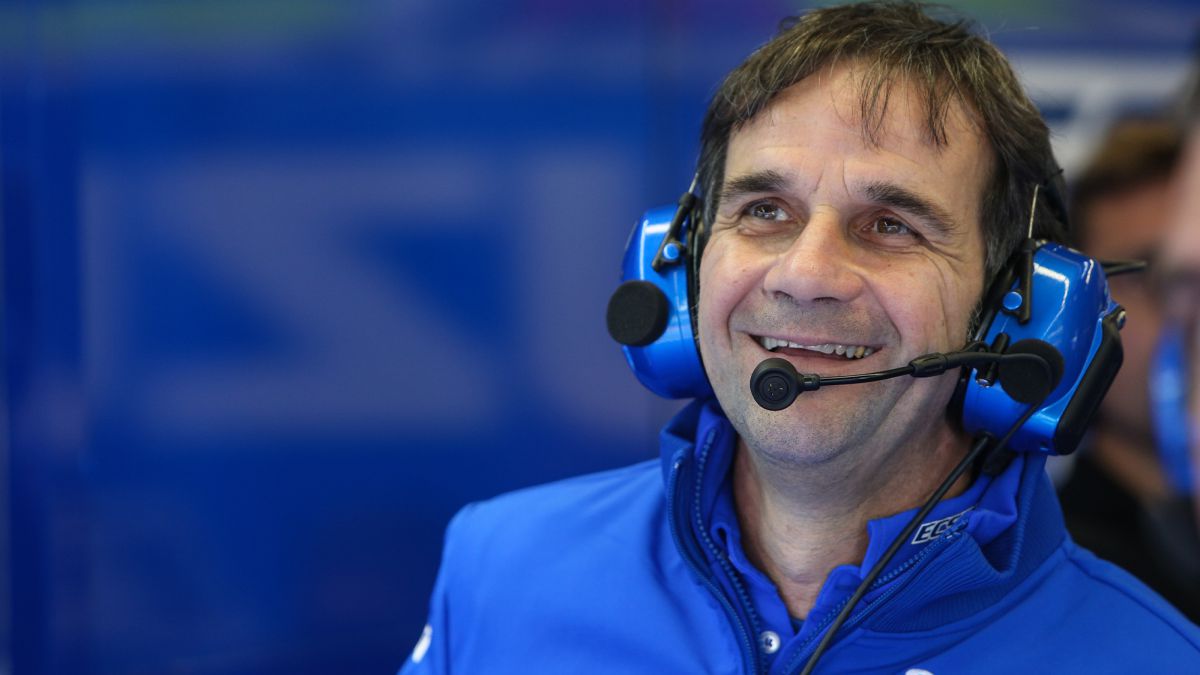 Two days. This is the time remaining for Davide Brivio to debut in Sakhir (Bahrain) his new position as race director at Alpine F1 Team. A valuable signing to strengthen the Renaulution (Resurrection, Renewal and Revolution) that Luca de Meo has drawn up to return to fight for the victories and the Formula 1 World Championship from 2022, taking advantage of the largest technical, financial and sporting swaps that were remembered in 71 years of history of the Great Circus.
A roadmap where the figure of Fernando Alonso will be a key piece to take pressure off the Italian and help him integrate into the diamond brand. Or at least that's how Francesco Guidotti thinks. The sports director of Pramac Racing celebrates in 'GPOne' the signing of Brivio by the French formation, as well as denies that they are negotiating with Suzuki to become, from 2023, in the satellite team of the Hamamatsu factory in the MotoGP World Championship .
"It was news that made me very happy for Davide, I think he fully deserves this opportunity and I imagine the adrenaline rush and the desire he will have to start. I think having Fernando Alonso can help him, because a pilot of his caliber knows what he wants and it will take the pressure off him. In 2017 we spoke with Suzuki. Anything could happen, why not? But it is quite unlikely because we are negotiating an important contract with Ducati right now, "says Guidotti.
The goals of Pramac Ducati in the MotoGP World Championship 2021
The Italian leader has also analyzed the 2020 season that has elevated Joan Mir to the first position in the maximum category of motorcycling, highlighting that the loss of Marc Márquez allowed to contemplate a greater variety of riders fighting for the triumphs: "It was definitely a special world championship, also because there have been few circuits. Several factors influenced this season, we have found ourselves in this situation for the first time. So it is difficult to say if things would change if we had again the same situation or if we would approach it differently. We are talking about a driver who has won six titles in seven years. This is not an opinion, but an analysis of the facts. If you erase the constant Marquez, the variety on the podium will be It is more noticeable because the one who wins naturally has more headlines than the one who finishes second or third. In addition, KTM has taken a significant leap forward. going forward and took very good advantage of the opportunity to test on the respective tracks before a grand prix. "
Similarly, Francesco Guidotti points out that learning and progressing in each race are the main objectives that Jorge Martín must achieve in his first year in the premier class: "When you have a rookie in the team, you try to give him as much information as you can, but without We know that he has to make mistakes to learn. We will let him learn, we must not forget that a rider is already trained when he arrives in MotoGP. But we must give them space and support so that they can progress. The first experience with a MotoGP also always has It is important ", assures the transalpine leader about the purpose that Jorge Martin must achieve in his first year in the highest category of motorcycling.
Finally, Guidotti does not rule out the possibility of fighting for the podiums with Zarco this season: "In my opinion, Johann Zarco joins us at the ideal moment. He is a pilot who did not know who he was before. has given the opportunity to rebuild a better relationship with his family and the world around him. He thought distance was necessary to become a professional pilot. Now, at 30 years old, it is the right time to fight back. Besides, it has been a year riding the Ducati and now he will get on a bike that still has room for improvement. I hope I am not wrong, but I think we are going to have fun together this year. "

Photos from as.com