The Brazilian comes off the bench to score 1-1 against Real on his 100th birthday for Madrid. Zidane preferred Isco and Mariano over him.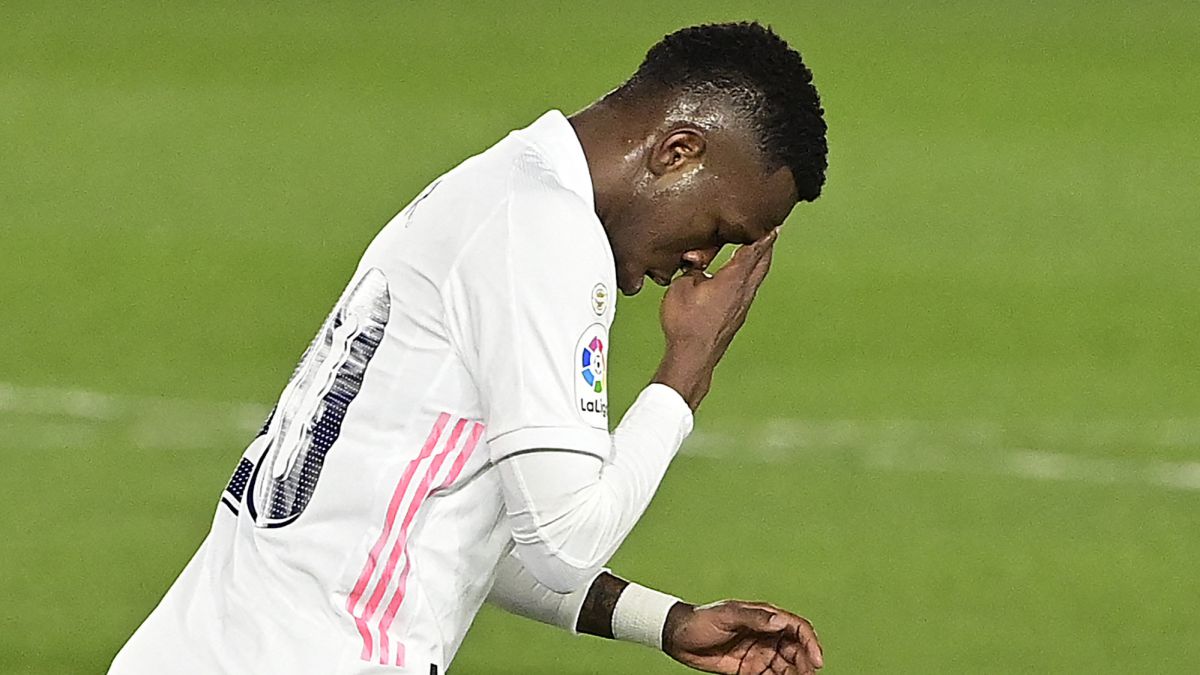 A little more than 20 minutes into the duel in Valdebebas, Vinicius's Twitter account marked a triple of pure optimism: "A special night. The shirt I always dreamed of. It saddens me not to have her around! I feel like a Madridista to the core ". A message of exaltation of love for Real Madrid on the day that he had to complete 100 games for white ... and the Brazilian starting the clash against Real Sociedad on the bench. While the community manager who manages the Vinicius networks crossed his fingers to avoid the anger of the next day, the '20' maintained his confidence and the goal of Portu to overtake the San Sebastian gave Zidane the final push: from the 61 ' , balls to Vini.
The Brazilian was able to complete one hundred duels as a Madrid player by entering a list of pure white pedigree: at 20 years and 232 days, he is the third youngest to reach him at the club, only behind some such Casillas (20 years and 125 days ) and Raúl (19 years and 177 days) .
Without Benzema or Hazard and with Rodrygo fresh out of more than two months of absence (yesterday he had his first minutes of 2021), the general bet placed Vinicius in the eleven, moving the fight by a square to Isco and Mariano. But Zidane again showed that the Brazilian did not finish entering through the eye and reserved him for rescue tasks if Madrid were to get into a quagmire again. As soon as the Real was scored, the Marseille coach wanted to shake the tree, with Vinicius and Rodrygo stretching on both sides.A year of the Vinicius Classic
When fate gets frisky, there are few ways to stop it. La Real endured the downpour for the last half hour and, when they saw themselves repeating what they already did at Di Stéfano Cádiz, Alavés and Levante, the Vinicius centenario tie came, the 13th they have achieved in two and a half years at Madrid ( and another 13 assists) and that just a year before he wrote his most memorable page in white: on March 1, 2020 he opened the can against Barcelona (the duel ended 2-0) on the last day that the Bernabéu hosted football from the for real.
Vinicius attended his appointment with the history of Real Madrid, although Zidane nothing seems to impress him when it revolves around the garoto of 45 million euros: "We have to work, he does it a lot. And that's what we are going to do. "
Photos from as.com