Vildoza accelerates in the last quarter to win in Santiago
Baskonia, who started the last quarter six points down (64-58), signed a great final of the game (14-29) with the Argentine at the controls (23 points).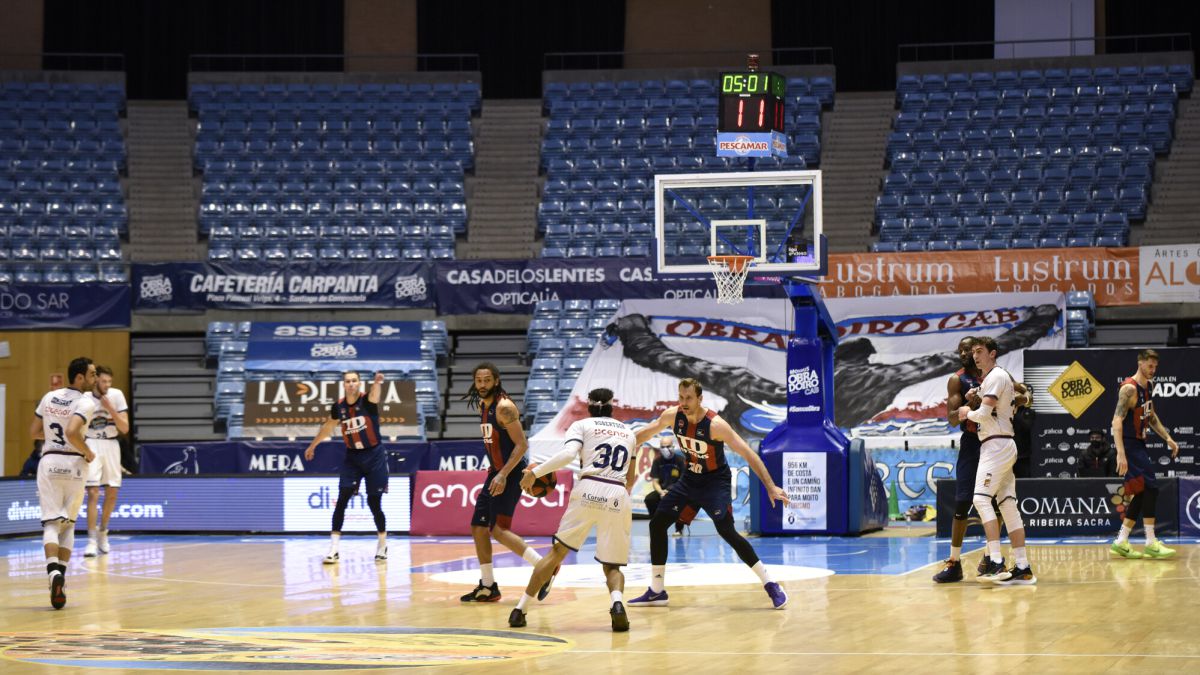 A remarkable defensive exercise in the last quarter, another sensational performance by Argentine Luca Vildoza -23 points, PIR 27- and the appearance of the American Pierrià Henry in the decisive moments allowed TD Systems Baskonia to add their fourth consecutive victory against Monbus Obradoiro ( 78-87) .
The Galician team did not endure the physical duel that Dusko Ivanovic proposed in those last ten minutes. His team increased their defensive intensity, and it was difficult for Obradoiro to score. He had signed 25 points in the third quarter, with great efficiency from the three-point line, but in the last he was stuck at 14.
El Obradoiro did not suffer the blow of the defeat against Estudiantes during the week and signed a great first half. He won the battle on the offensive rebound, dominated the paint and exploded Daum's wrist to unhinge Ivanovic, who rotated a lot to dose his players in the third game of the week.
None managed to escape until in the third quarter Obradoiro punished the Vitorian defense with a choral game and an exhibition of triples. Two in a row by Álvaro Muñoz gave the first advantage (51-47). Ivanovic reserved Vildoza; Moncho Fernández to Daum. Beliauskas and Muñoz continued to wear their wrists from the three-point line (64-58) .
But everything changed in the last quarter. In a minute the advantage of the Galicians disappeared after a 0-5 partial that anticipated what would come later, with Baskonia playing with two bases -Vildoza and Henry- and exploiting an unsportsmanlike Kartal for cutting off a counterattack by the Argentine (72 -72) .
Nor Álvaro Muñoz's return to the track unblocked Obradoiro, unable to overcome the visiting defense. And Henry appeared on the scene to shoot his own. Moncho Fernández called a timeout just over three minutes (74-80). It was of little use. His team continued without scoring and Baskonia sentenced with a triple from the corner.
Photos from as.com