Vettel does not leave the eye of the hurricane
"If Lance Stroll does the same thing to him as Charles Leclerc ...", affirms the Scottish ex-pilot, a hypothesis shared by Mark Webber: "How many bullets does he have left in the chamber?"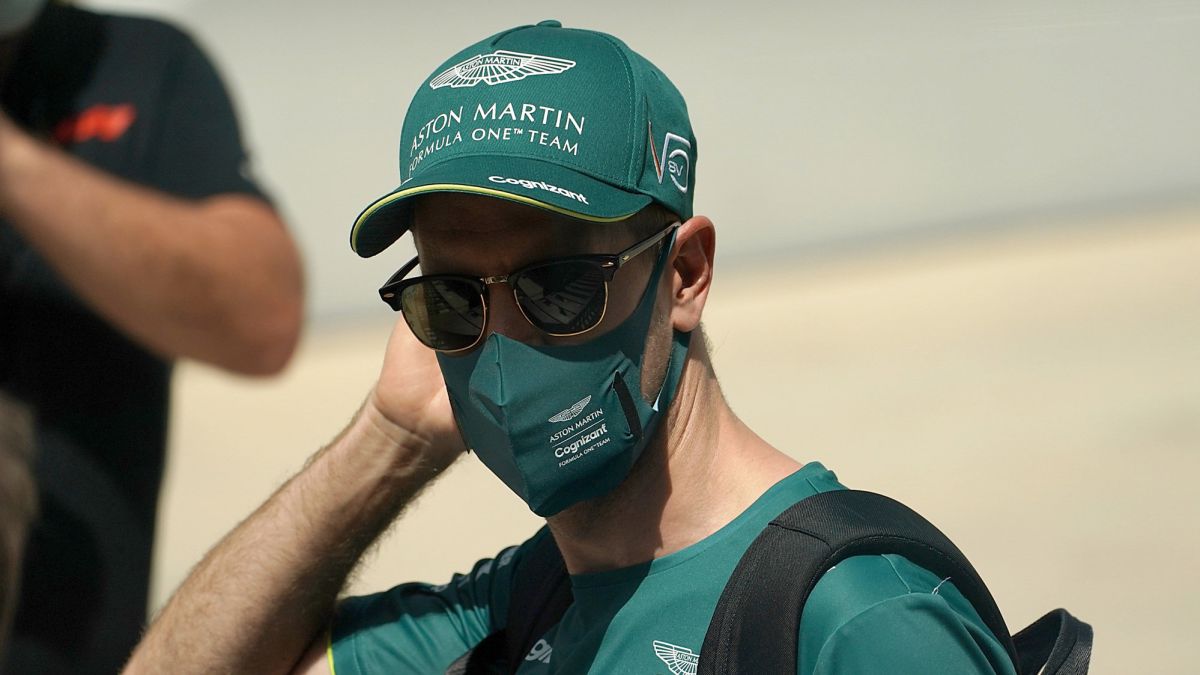 A good sure it was not the debut dream for Sebastian Vettel with Aston Martin. Because if before the race Vettel received a penalty of five positions and three points on the card for ignoring a double yellow flag and not slowing down during Q1, once the checkered flag was seen in Sakhir, the four-time champion would again suffer a new punishment of ten seconds and two card points for ramming Esteban Ocon at the end of the finish line.
Two annoying mistakes that have caused Mark Webber, David Couthard, Jason Watt and Ralf Schumacher to put the Heppenheim rider on the spot again, despite the fierce defense that Otmar Szafnauer made in the paddock of the city of Manama stating that Sebastian's lap times had been similar to those recorded by Lance.
"If Stroll does the same to him as Leclerc at Ferrari ..."
"I'm a bit nervous, I must admit. How many bullets does Vettel have left in the chamber? I don't know. I know for a fact that he's going to enjoy not being there. In Maranello and living in the UK environment and culture again, he has always liked it, but that is not going to automatically translate into an improvement in his performance. I think he is going to have more fun, but I don't know how it will go. in his battle against the timer, which in the end is what makes you win or lose in Formula 1. I'm a little nervous about how this season will play out for him. How will he do in terms of motivation? He's in a team that He is not a winner yet, he does not have that inertia and is in the process of achieving it, "says his former partner at Red Bull during the years 2009, 2010, 2011, 2012 and 2013 in the podcast 'On The Marbles'.
In the same vein as Webber, David Coulthard has spoken. The always controversial Scottish ex-driver declares that the signing of Sebastian Vettel by Aston Martin may be due to a strategy to improve the image of the British luxury car manufacturer and Lance Stroll in the Great Circus: "Have Aston Martin signed Sebastian Vettel to build? his brand in Formula 1? Or perhaps to promote Lance Stroll and silence criticism around him by winning a four-time champion? Vettel is a great asset to the team in terms of experience, a driver you can be sure will take the car to the garage every race, but I think once you lose that little bit of speed ... If Stroll does the same to him at Aston Martin as Charles Leclerc at Ferrari, I don't see how Vettel can finish the season. "
Jason Watt has expressed himself more categorically. The former Danish driver says in 'Ekstra Bladet' that the German makes stupid mistakes as a result of the strong pressure he is being subjected to and predicts that he will leave the Silverstone structure at the end of 2021: "I probably expected a recovery this year, but I think Vettel's time is up. He will never go back to the level he was before. Sorry to say that he hasn't contributed anything in the last two or three years. He was good in the old days at Red Bull, with a big load, but since then he has been plummeting downhill. He makes stupid mistakes that show the pressure he's in. If you ask me, he won't be on the grid in 2022. "
Finally, and somewhat more moderately, was his compatriot Ralf Schumacher in 'Sky Germany'. Michael Schumacher's brother explained that, despite the incident with Esteban Ocon, Vettel has total confidence in Aston Martin to guide the team to victory: "The question remains why Seb continues to make mistakes like Ocon's. With your experience, you should be able to better assess situations like that, so you have to ask yourself. I don't think we need to worry about how things are at Aston Martin right now, the relationship is still too early for that. But it could. rush at some point after more negative experiences. "

Photos from as.com